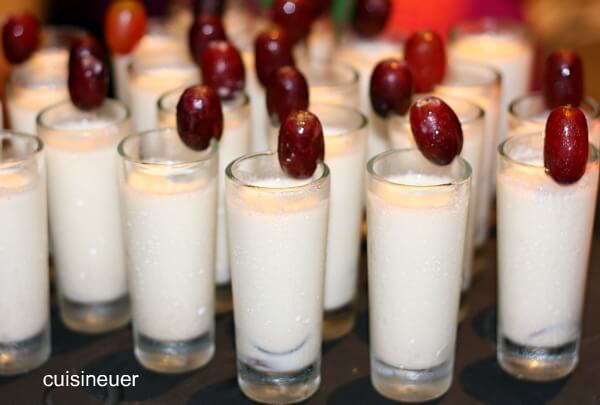 White Garlic and Almond Soup
I was just excited about hitting up a Tapas & Paella restaurant a couple of weeks ago. That week, I had my first, authentic tapas and paella meals. The Cuisineuer was privileged to discover this Spanish rice recipe for Paella when I was invited to join a blogger's event in Tapella. I, Rizza, Jim, and sissy Peachy walked into a quaint, charming restaurant located at Ground Floor, Greenbelt 5 Ayala Center, Makati were the crew led us to the restaurant's al fresco.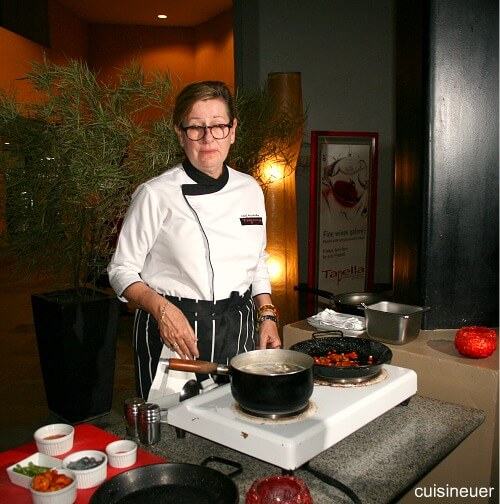 Chef Alexandra Cacho preparing Paella Manchego
The executive chef of Tapella, Chef Alexandra Cacho demonstrated how Paella Manchego, Cojonudos and Sangria are being prepared. First, she introduced us to Paella Manchego using the freshest and tastiest ingredients such as saffron, calrose rice, prawns, chicken breast, broccoli, asparagus and Manchego cheese.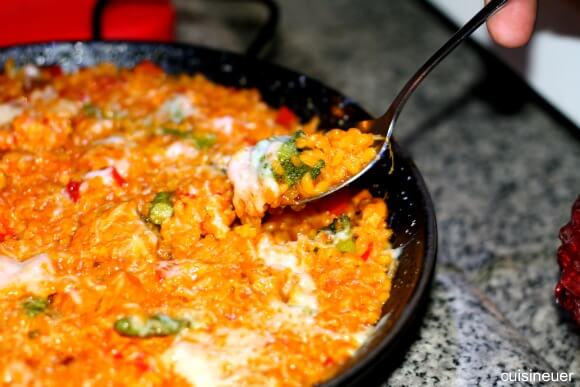 Paella Manchego
Cojonudos is made of Quail egg, Jamon Serrano, Pimiento (redbellpepper) on top of Sliced fluted bread
Tapas and Paella are mouth-watering traditional cuisine which is quintessentially Spanish. This classic dish is a hearty meal that is perfect for large numbers. Paella Manchego takes a while to cook, of course, so to keep us bloggers occupied and happy Chef Alexandra put together some Spanish treats to pass on trays.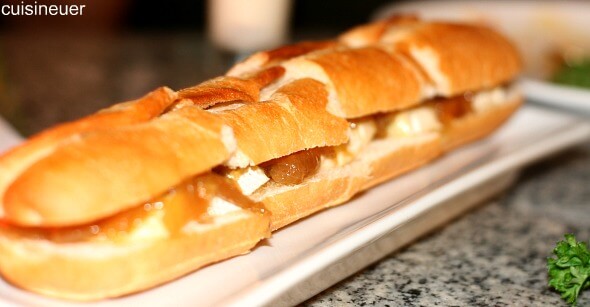 Camembert with Caramelized Onion on Fluted Bread
The restaurant specializes in tapas and paellas plus a wide range of appetizer, salad, pasta, soup and dessert. It is open daily from 11am until 12mn, the restaurant attendants are trained to expertly explain each exciting recipes of the dishes that guest wish to know about. Wine all-you-can paired with tapas is served every Friday from 6pm to 9pm while Beer all-you-can paired with tapas is served every Wednesday from 6pm to 8pm. Dinning at Tapella comes with complimentary WIFI.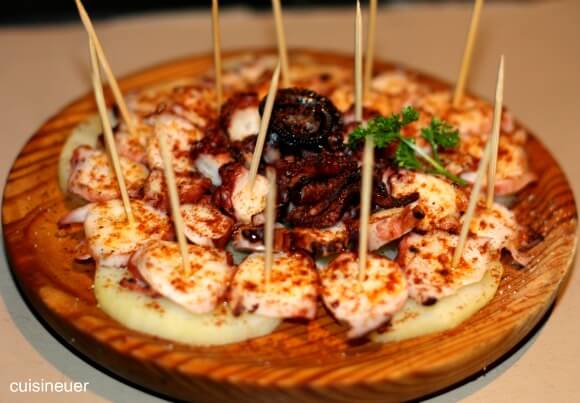 Octopus with Paprika, Salt and Virgin Olive Oil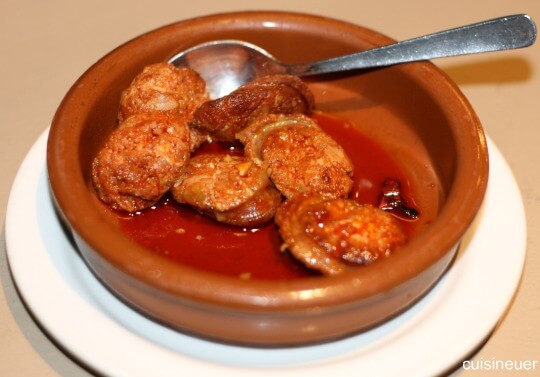 Chorizo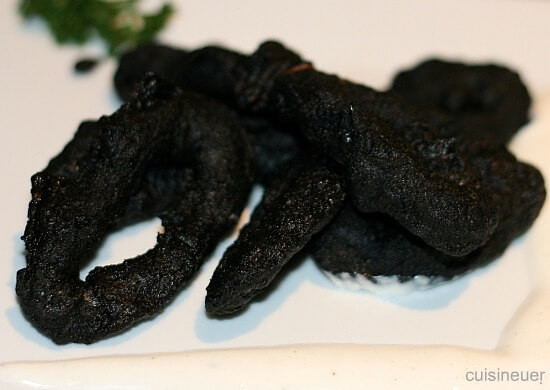 Calamari with Black Ink Batter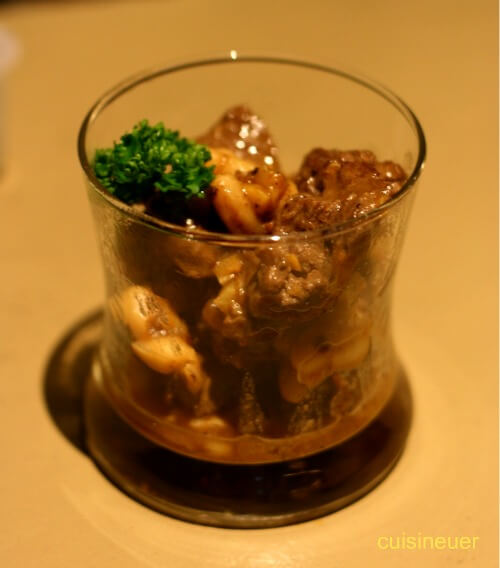 Beef Tenderloin Salpicado with White Beans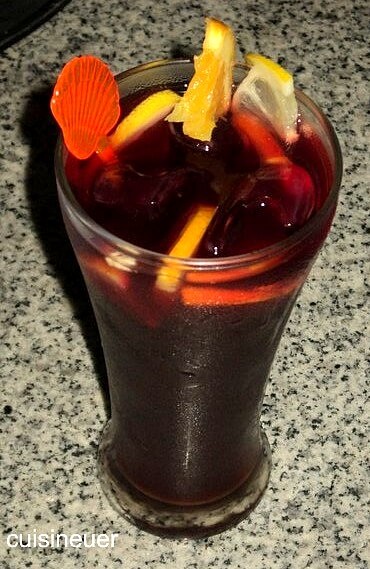 Sangria
The Sangria is a mix of orange juice, redwine, brandy, liquor, and soda in a cocktail glass full of ice garnished with the slices of lemon and orange. The happy ending is plate of dessert consists of Apple Pie, Cheesecake, Arroz con Leche, Oreo Cheesecake, Rum Cake and Tocino del Cielo.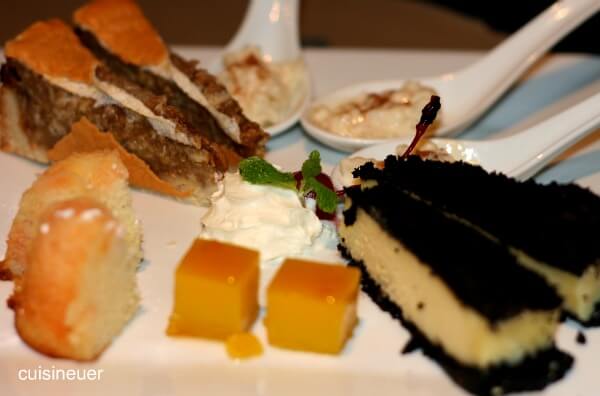 Apple Pie Cheesecake, Arroz con Leche, Oreo Cheesecake, Rum Cake and Tocino del Cielo.
For more information or reservations, call 7572710 and 7572711.