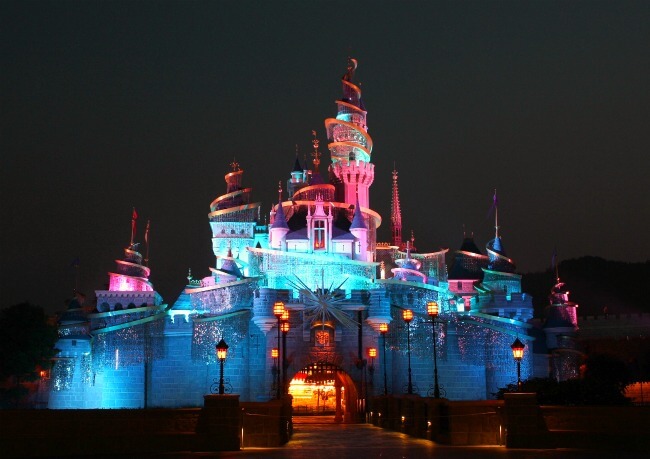 There are various stage shows, kaleidoscope attractions, and rides to choose from in Hong Kong Disneyland theme park in Lantau, Hong Kong. Of all the attractions, my ultimate favorite is the illumination of the Tinker Bell castle and the Disney in the Stars. By day, it glistens as the golden Sleeping Beauty Castle. It is located at the center of the theme park, a beautiful fairy-tale castle decorated by golden pixie dust which sparkles and shimmers in the sun, and illuminates by night. I longingly stared at it when I first saw it. I stepped through the castle doors and immerse myself in the place where Disney stories come to life. It was a real fun!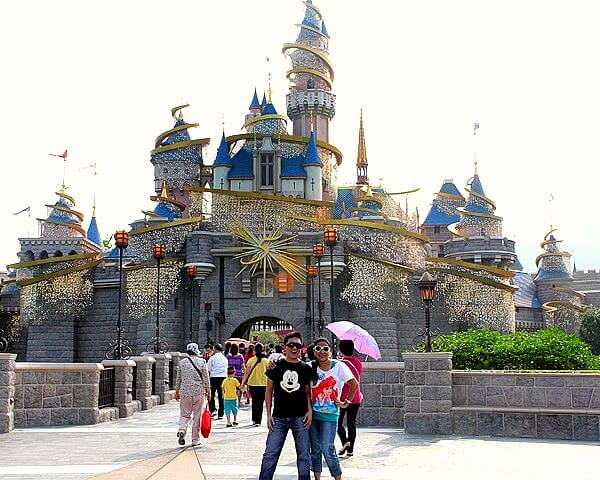 By night, Tinker Bell will shower the castle with her magical fairy dust, transforming it into Tinker Bell's Pixie Dusted Castle. It has special effects that brighten the castle like it was draped in pixie dust. It was spectacular! The Tinkerbell Castle Illumination starts at 7pm daily.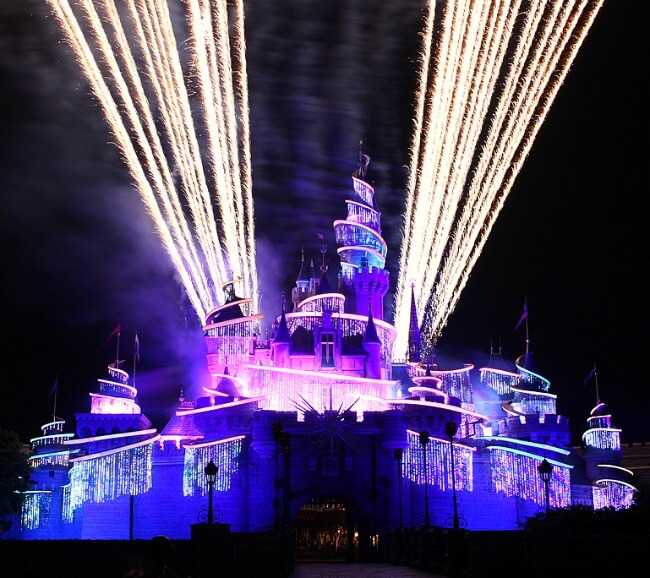 Disney in the Stars is the nightly fireworks performance that starts an hour later after the Tinker Bell Castle Illumination. Unlike the film labels or ident of Walt Disney in the movies, this one is live! Fireworks and pyrotechnics are not animated and are coordinated to orchestrated classic Disney music and soundtracks. The night sky comes alive with this dazzling pyrotechnic show. Amazing fireworks explode to the masterfully choreographed sounds of classic Disney music. It's an awesome and magical display that will send you into a colorful world where anything is possible and dreams really do come true.