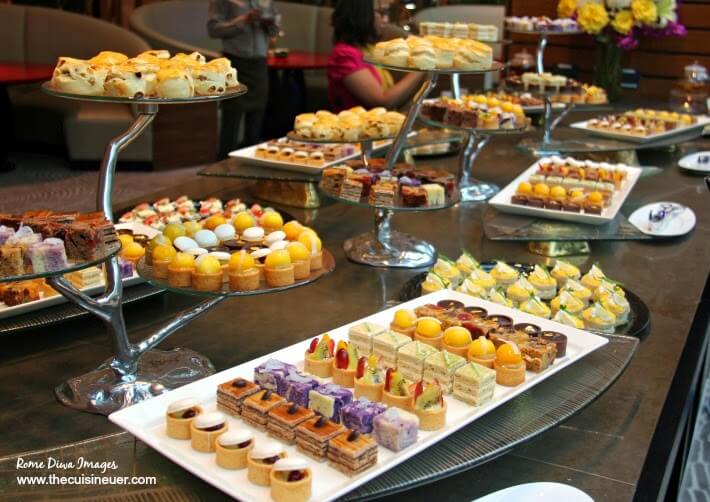 An inviting beacon set as a refreshing centerpiece to the spacious Sky Tower atrium in Solaire Resort and Casino has opened last week. Oasis Garden Café is a relaxing garden bedecked in elaborate bird's nest interiors overlooking two cascading waterfalls and wallflowers which offers inspiration, consolation and a helpful source of distraction.
Amazing scents of the best fragrance filled the air when I came in with wafts of perfume from shrubs of real flowers in full bloom. The restaurant is highlighted by a transparent glass roof that brings life to a multicolored backdrop of foliage, blooms, and cascading water features.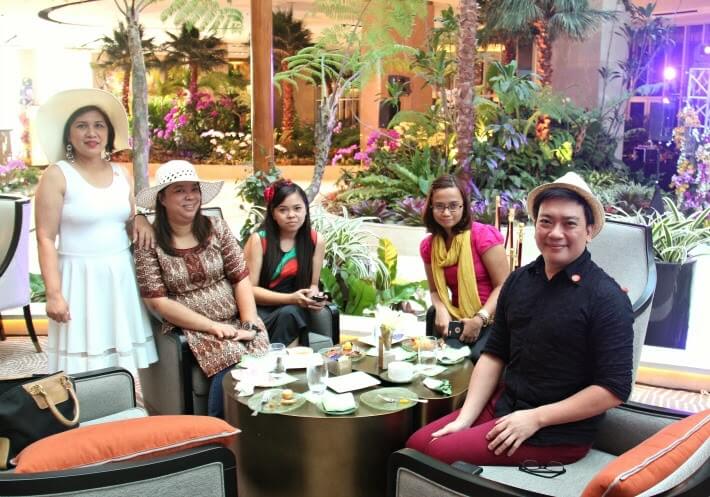 It provides a casual and tranquil atmosphere combined with fabulous food made from seasonal and freshest ingredients. Oasis Garden Cafe offers a wide selection of traditional and beautiful culinary offerings; handcrafted pastries, artisanal finger and tea sandwiches, chocolates trimmings and of course, Solaire's selection of coffee and renowned afternoon tea. By sundown, the vibe turns into that of a stylish lounge that offers a full complement of cocktails and drinks served with the usual Solaire panache.
Passion Green, Lychee Red, Seffarine and African Oolong teas were served on the event. Seffarine is soothingly delicious evening mint tea while Lychee Red have rosy aroma and intriguing exotic fruity sweet note. No sugar needed because it has a natural sweetness and became my instant favorite.
Solaire Resort and Casino's Oasis Garden Cafe is perfect for a romantic dinner with beautiful music that ranges from classical and jazz. It is ideal for a quick business lunch, and a place of beauty and interest to catch-up with your friends after watching Chicago The Musical at The Theatre nearby.