Sinigang na Corned Beef
2 days before Christmas and you aren't done yet with your holiday shopping? Geez! you probably wont be able to prepare your love ones with your Noche Buena dishes. Here's an idea from Sentro 1771 of worry free Noche Buena for you and let you just be concerned about things that matter most: fun, feast, and festivity!
Home of above the average modern Filipino foods, Sentro 1771 is launching for the first time its Party to Go menu with size options for six to ten persons. From appetizer to dessert, executive chef Vicky Rose Pacheco ensures that whatever is your choice, every food never falls flat and has all the necessary luster that are big in size, brimming with flavors, but easy on the pocket. Here are some of the party favorite items which shouldn't be missing on top of your list if the goal is serving a classy selection of modern Filipino food.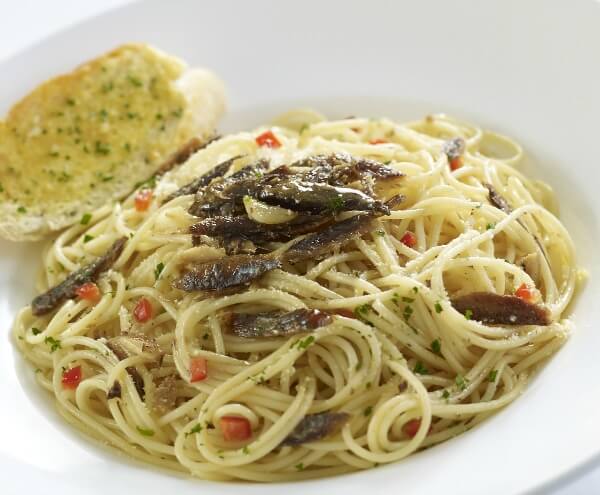 Kusinero Pasta
If thinking of having a pasta that will tickle the palate for the holiday, serve something deliciously unusual like the kusinero pasta (P1099 and P1900). Al dente spaghetti, tuyo flakes in garlic oil with bell pepper and parsley, the taste never overwhelms while the recipe is packed with flavors—guaranteed a crowd's favorite!
Rich red sauce in fiery spices, this is another delish dish that will delight your meat- lover guests: lamb caldereta (P1450 and P2400), a more sophisticated version of the stew that you know with lamb as the main star in this hearty creation. And what's more to love? Everyone can eat with ease as executive chef Vicky ensures that her version doesn't have the slightest gamey taste from start to finish.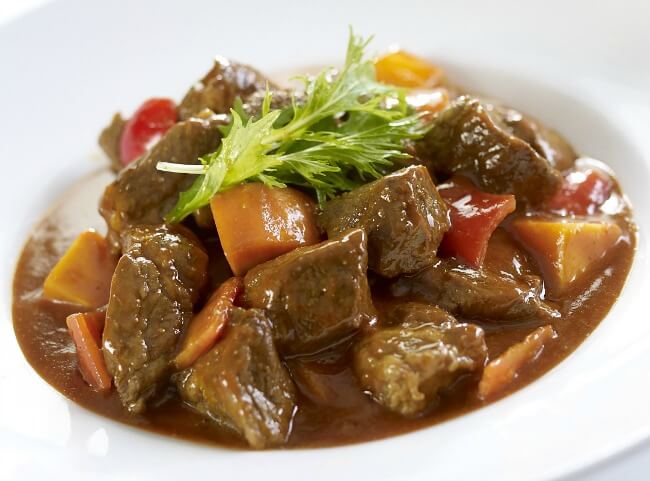 Lamb Caldereta
Slow and sensually cooked, kare kare (P1, 300 and P3, 250) is another exotic, certified Filipino dish that marks a celebration when served on the table. If entertaining balikbayan guests, there's no doubt that this is one of those items they've been craving all year round--from the peanut-based sauce, ox tail, ox feet, tripe, and vegetables—it's the only kind of Filipino stew that counts for Christmas.
Garlicky beef and pork adobo (P1599 and P2710) is another certified Filipino dish cooked the Sentro way, with tenderized meats that fall off the bones. Ladened with toasted garlic and annatto seeds in a tasty soy sauce and vinegar, there's nothing more that you'll like than plain white rice.
If you think that galunggong (round scad or GG) is nothing but a poor man's fish, think again. At Sentro, this lowly fish was given a brand new reputation with rated GG (P650 and P1070) filleted, canola-fried, and then dressed in olive oil with toasted bits of garlic, it's certainly one of the most highly-acclaimed seafood dishes off all time by Sentro.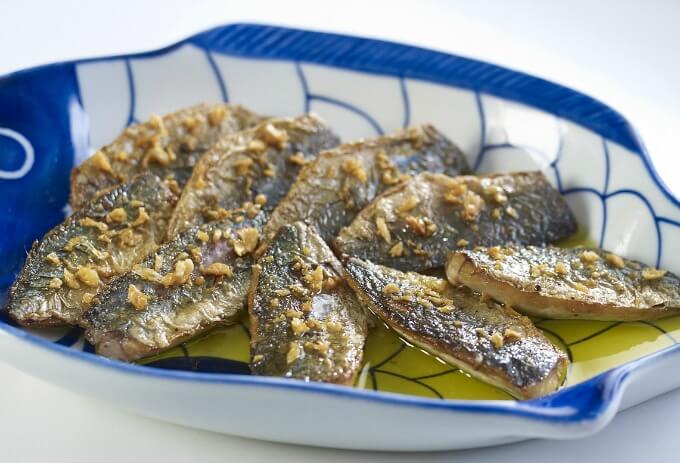 Rated GG
Having Sentro 1771 for your party not only makes you feel proud about Filipino food, it also reminds you how to luxuriate over a meal. You'll be glad to know too that the menu are not only extensive, they are wonderfully executed with portions more than ample. All you have to do is take your pick from the variety of choices, enjoy the comfort of heavenly cooked dishes with a modern Filipino flair and find yourself enjoying the party worry-free.
Sentro 1771 in Greenbelt 3 is open from 11am to 11pm (Monday to Sunday) while Serendra is from 7am to 10:00 pm (Sunday to Thursday) / 7am to 11:00pm (Friday to Saturday). For inquiries and reservations, call Sentro Greenbelt 3 (02) 757 3941 or Sentro Serendra (02) 856 0581.