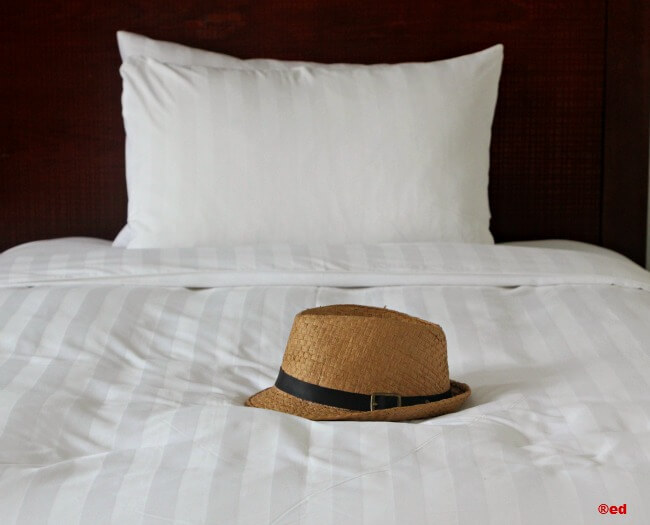 The luxurious, Santorini-inspired architecture of Terraza 305 in Bellarocca Island Resort and Spa is where the Greek gods and goddesses (Rome, Anney, Peachy, Alvin and Ykaie) nestled for three days and two nights when they had a luxury break last summer.
After a quick orientation at the lobby, complimentary golf cart service brought them to the elevated Terraza 305, along the ridges of the island adjacent to the view of Mt Malindig. As they entered to the pre-cooled Terraza, it opened to a high ceiling dinning room with six setter dinning table.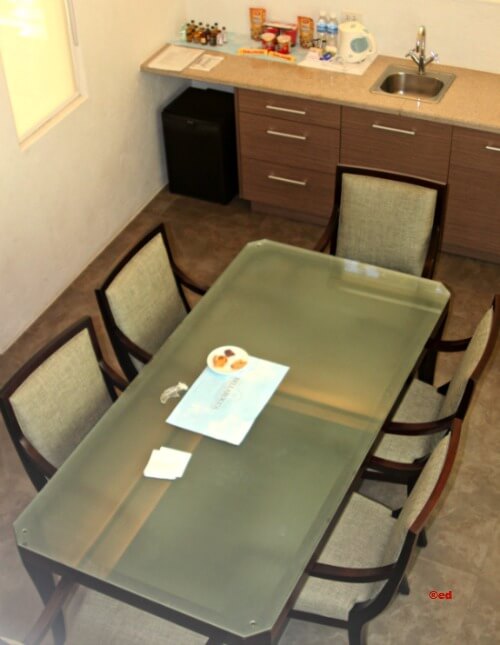 Welcome letter and snacks of banana spring rolls and sweet cassava await on the glass-topped table when they arrived. Electronic Coffee and tea kettle, well-stock personal bar, kitchen utensils neatly placed inside the drawers, and refrigerator full of soda, cold water, and alcoholic beverages completed the dinning area.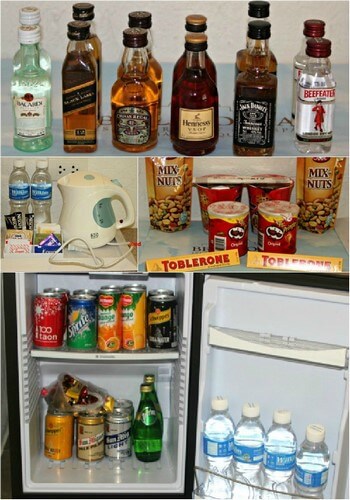 Their Terraza has two hardwood floors bedrooms and are equipped with individually-controlled air-conditioning system, each have a private verandah offering the best and uninterrupted view of Mt Malindig. The majestic view seems like adjoined to their rooms.
The 2nd time honeymooners, Peachy and Alvin along with their princess Ykaie shared the King size bed while Rome and Anney occupied the twin bed room upstairs. Extremely comfortable, the beds are not too hard nor too soft...and generously fitted with soft sheets and a down comforter. Silver Secrets pillows made in geese feathers gave them utmost comfort and fairytale dreams at night that they wished not to leave.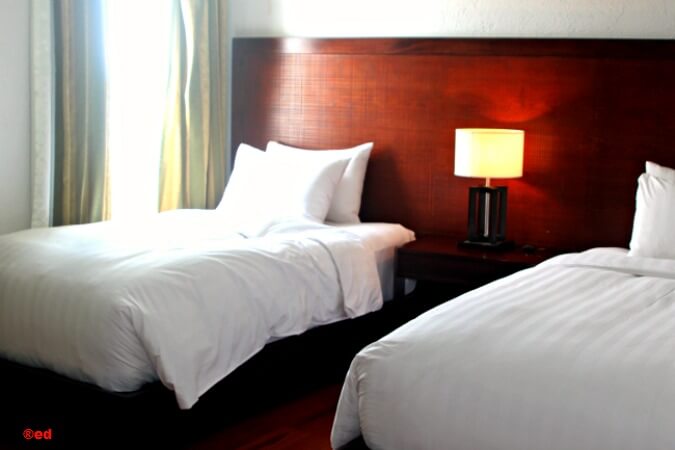 The two bedrooms was beautifully furnished with a range of modern day gadgets; Skype – enabled Belkin telephone, Plasma TV with complete DVD Player and home theater stereo systems, satellite cable TV, and Electronic safe deposit box for their valuables. Not to mention, complimentary internet connectivity in the room and in general public areas. Rome put Enya's music on iPod dock and hifi compact sound systems that sets their mood up to sheer relaxation.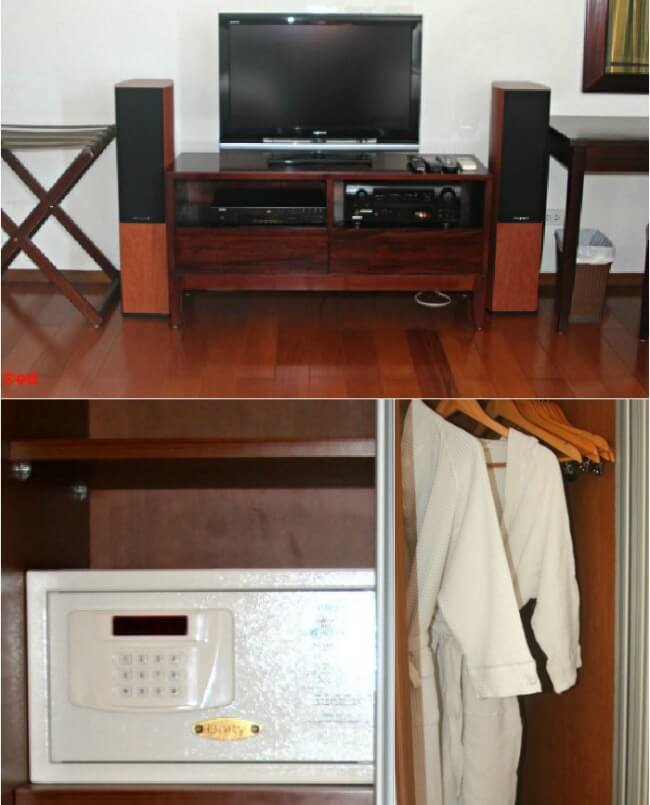 Their "oooohhhhsss" echoed in the spacious modern bath over the potions and shampoos on offer: All natural—L'Occitane, AVEDA, REN, Molton Brown, take that! Dental care, his & hers bathrobe, and slippers are also complimentary. The honeymooner's room has a bath tub. The shower in Rome's bath has its own room with enormous shower head which shoots out an enveloping torrent of steaming hot and stimulating cold water. It was such a delight.
Room with a serene view: the most immediate and lasting impression as a guest at Bellaroca, was the silence.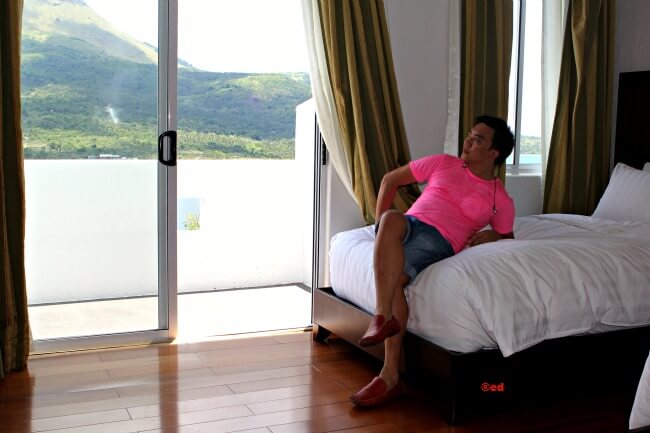 Overall, Bellaroca's accommodations never failed to deliver their promise of elegance and luxurious comfort with a touch of a home-like essence. While such luxury seems slightly out of place in these frugal times, particularly in the Philippines, Bellaroca is a proof that quality is always priceless.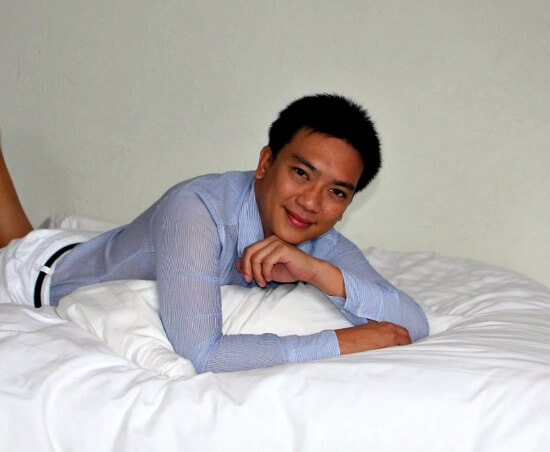 ============oo0oo===========
Post Script: The published rate of the package was Php 120,560 but they got it for just Php 48,500 excluding airfare through Deal Dozen, a website that sell hotel reservation at a discounted price. Meals and traditional free breakfast are excluded too but the package includes Php 20,000 welcome value credit which can be used for food and beverage, mini bar, massages, marine sports such as windsurfing, hobie cat sailing, jet skiing, etc, which was, they thought, more of our advantage.