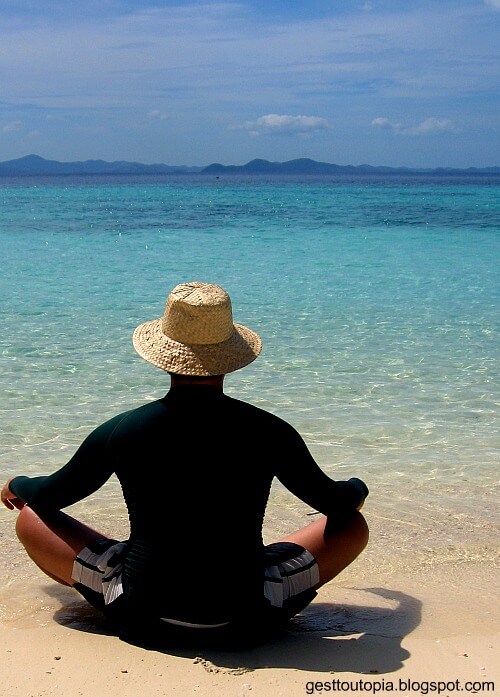 Day 3 of my Coron Exploration was spent in an island of Banol. It has sugary fine white sand in its beach line and picturesque with its flower trees set against the rocky island. Entrance fee is PhP 100. Please be careful, the island has a lot of sea urchins. From my past experiences, hoping from one island to another is tiring and time consuming. Although I know that different island has a lot of different attraction from the other, I just chose the best. It's all the same.The purpose of my visit here was to explore the lagoons and not the beach anyway. But here are the other island beaches that you might want to visit while in Coron.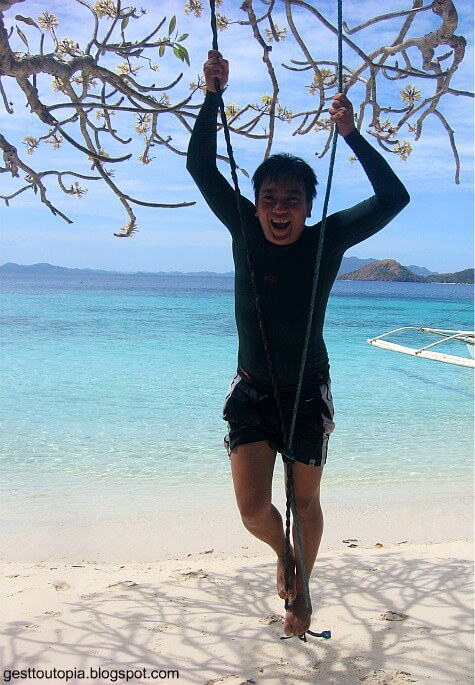 MALCAPUYA ISLAND
Locals said, it is one of the most beautiful islands in Coron. It will be developed into a private resort. It will have with its own private swimming pool as well as extensive garden. Each villa will be provided with a butler, chef, and maid. The island will be equipped with a helipad because the guests will be transported in a private jet. Could it be the Huma Island Resort?
ATUWAYAN
Originally called Katuayan (a place full of Tuay, a kind of shell) by the natives (Tagbanuas). It has the longest beach among the Coron island beaches. Ideal for snorkeling and kayaking. If you have kids with you, this island is ideal for swimming because Atuayan beach has no strong current, it is situated in a cove with a small island near its mouth which makes it child friendly.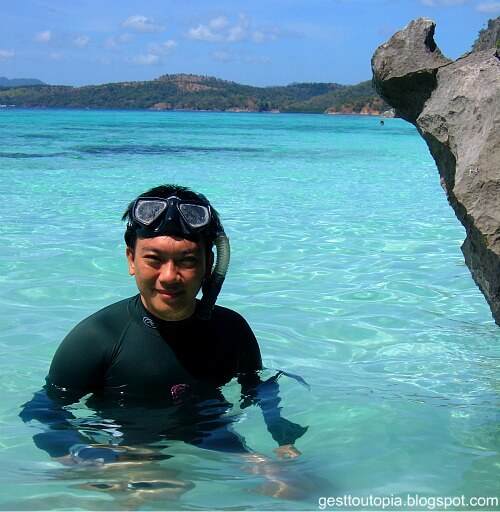 CALUMBUYAN ISLAND
Offers its bountiful reefs for snorkeling. An ideal picnik place because of its white and shady beach.
CYC ISLAND
Nice but gets very crowded. It's the only free beach in the area.
BANANA ISLAND
Probably one of the most beautiful islands in Coron. They say that it will be developed into a private resort also like the malcapuya island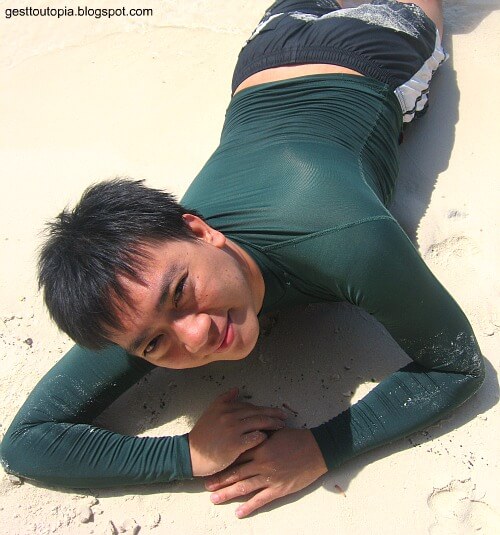 When the time come to head to the beach again and when I want to feel the wind blows through my hair, the warm sun bathes my skin, the soft golden sand caresses my feet, the waves sing to a perfect rhythm and the coconut trees gently sway against the breeze I will go back right here again and again....
"Trust me, it's paradise. This is where the hungry come to feed. For mine is a generation that circles the globe and searches for something we haven't tried before. So never refuse an invitation, never resist the unfamiliar, never fail to be polite and never outstay the welcome. Just keep your mind open and suck in the experience. And if it hurts, you know what? It's probably worth it." - Richard, (The Beach)