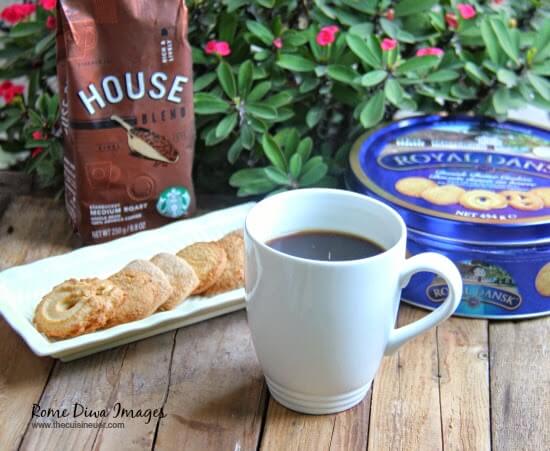 When I woke up today, I felt light and easy.
There's an air of positivism around me and I feel very energized after completing 8 hours of sleep.
The forces of joy and love in the universe seem gathered its voices in greeting me good morning!
What a pleasant morning it has been.
When I say a little pray of gratitude I heard God saying, "I blessed you with satisfaction and contentment and it's now in your hands to design this day".
I smiled and choose to be happy today.
And to switch the real and earthy happiness on, I decided to fix a cup of brewed coffee to start this day.
Opening the pantry, the neglected Starbucks' House Blend made me sing....hallelujah!
This is my beginning, I decided.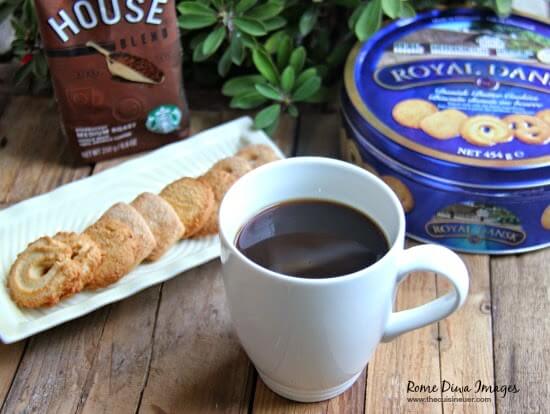 Brewing the highest-quality Arabica coffee in the world blended with fine Latin American beans roasted to a glistening, dark chestnut color brought deceptively simple joy.
Royal Dansk, a Danish butter cookies is expiring soon so, I convinced myself that it should be the perfect match to my coffee . Yes, for breakfast, lol!
The coffee was loaded with flavor , balancing tastes of nut and cocoa, just a touch of sweetness from the roast.
To my surprise, the coffee and butter cookies was a perfect combination. :-) The extra sweetness from the butter cookies is a true reflection of me to the delicious cup of coffee.
And so I say, " May all the happiness starts from here!".
Let's all have a happy day ahead ;-)