I been saving a small portion of my daily budget the moment I learned that Max's unlimited serving of the Filipino favorite home-cooked fried chicken promo is back. I saw the ad last Sunday at the LRT station when I met my friend, Faye. I thought it was on that day so we decided to hit the nearest Max's resto, only to find out that it will be on Friday, June 10. Since we already there and we are salivating to quarter sliced fried chicken, we ordered whole, sarap to the bones fried chicken instead. Just like last year, the taste had never changed.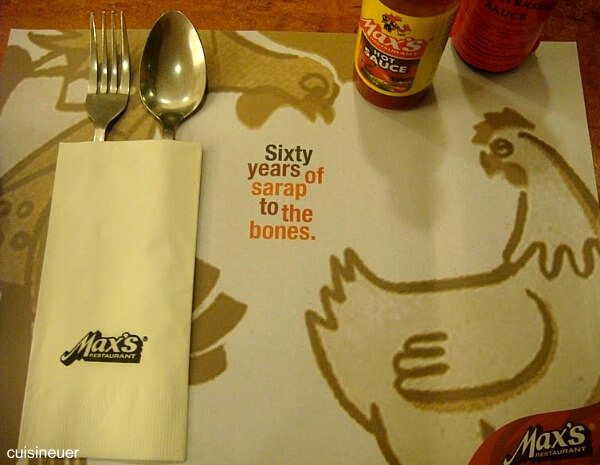 picture from last year's promo
My appetite is bigger than this promo because Im a fan of their home-cooked fried chicken. Tommorrow is the day. I guess I saved up to PhP 199 already, the cost for this promo.
Last year promo
though was only PhP 165 celebrating their 65 years but this year rate includes a glass of Pepsi. Tomorrow at the first crow, i'll be at Max's Greenbelt 1 with Faye. The nationwide promo runs from June 10 to July 10, 2011 so if you are thinking to go on a diet, you might wanna start on July 12 instead.