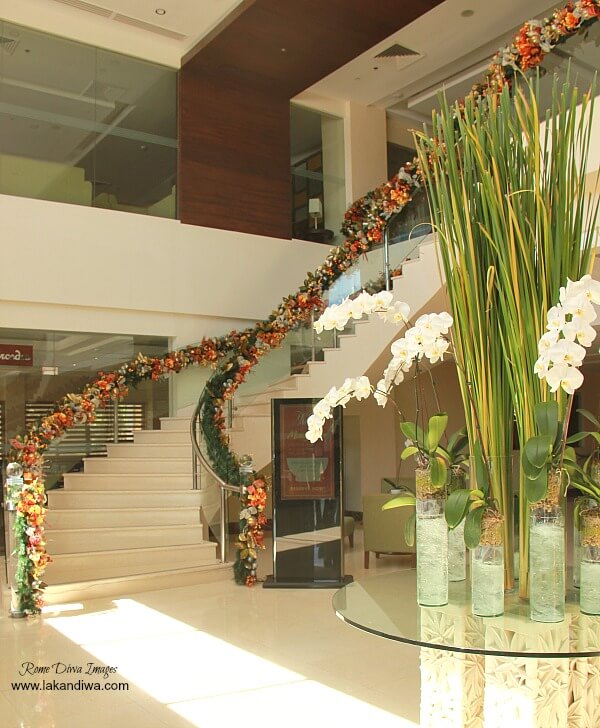 General Emilio Aguinaldo Highway (past km 60),
Barangay Kaybagal South, Tagaytay City, 4120, Philippines
Phone Number: +63-46-4131111
Finding Hotel Monticello, a short distance from
Josephine's
where we had lunch, did not take us long. With its charming boutique hotel appeal one can never miss from Aguinaldo Highway.
RESERVATION BOOKING and CHECK-IN - The internet has made a dramatic change in the way we travel. We have deal sites and booking sites where we can easily search for great deals and discounts of hotel accommodation and air fares too. Booking.com offers the lowest room rate at the time of my booking 10 days ahead of our trip. We booked 2 rooms: Superior Twin Room (₱ 3,781.52) and Superior Quadruple Room (₱ 5,672.27) for 1-night stay with total price of ₱ 9,453.79 excluding 12% VAT and 7% service charge, buffet breakfast included which will be featured on my next post.
Check-in was smooth, Php 3000 in cash was collected as security deposit for 2 rooms during check-in for incidentals to cover any miscellaneous charges during our stay. Incidentals Deposit may be refunded upon check-out if unused. No welcome drinks were served though, but we were assisted through our rooms.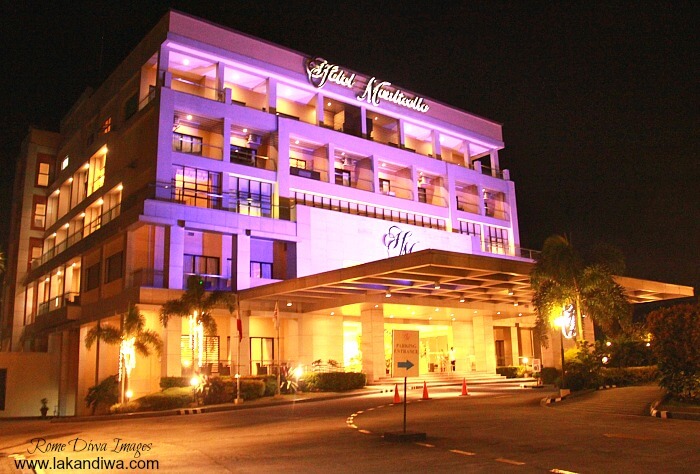 PARKING - Plenty of parking spots at the front and basement. The driver of our rented van chooses the basement for parking which is accessible by the hotel elevator. Elevators are kinda tricky to use but I get it eventually.
AMENITIES/FACILITIES - Taken from their website, below is the list of Hotel Facilities. Never had a chance to roam around but we were able to use the hotel's swimming pool. My nephew and I were the only guests swimming and the lap pool's temperature was not on but its okay because I prefer cold pool. Poolside lounge at the time of our stay was not open.
Dining and Entertainment Choices
Cafe Mercedes
Trattoria Maria
Roma Piano Bar
Temperature-controlled lap pool
Kiddie pool
Poolside lounge
Spa – open Fridays 1 to 9:30 pm; Saturdays and Holidays 8 am to 9:30 pm; Sundays 8 am to 1 pm
Gym – open daily from 7 am to 9 pm
Business Essentials and Helpful Services
VIA Grand Ballroom
Multipurpose lounge
Function rooms (with soundproof partitions)
Banqueting/events services
Business center
Parking
Non-smoking rooms
Wireless Internet access
Guest and service elevators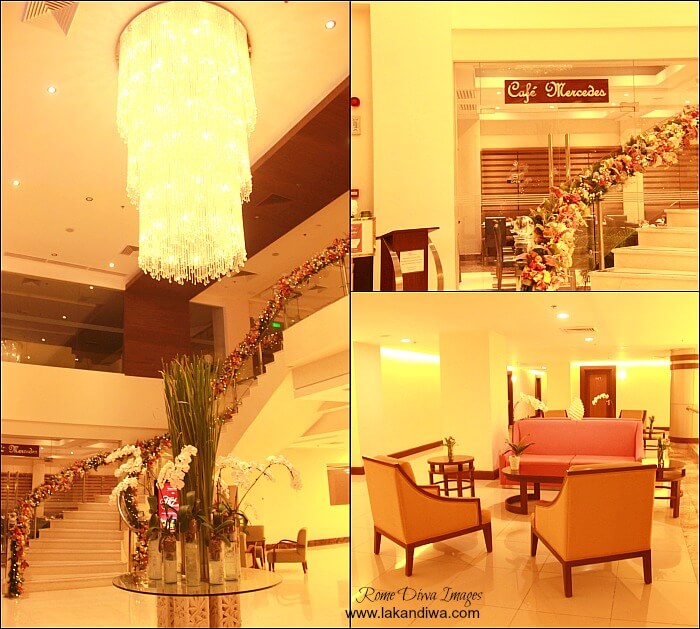 R O O M R E V I E W

Note: This room review is for the Superior Quadruple Room only, I didn't have a chance to enter the Superior Twin Room.
My Nanay is in a wheelchair so I made special requests upon booking listed below specifically to be billeted at the lowest floor and I put some comments whether achieved or not. Regardless, it would be nice to get notification via email or text message about the status of my special request prior to check-in.
1) This guest would like the rooms in this booking to be close together if possible - not met, probably the nearest room is not available.
2) You have a booker that would like free parking. (based on availability) - met
3) You have a booker that would prefer a quiet room. (based on availability) - met
4) Lowest floor - not met (probably the type of room we booked are not available in the lowest floors)
We're in a 48 sqm superior quad room at the 4th floor with 4 single beds. Our bedroom is blissfully quiet — and pretty, too. With enough space to move around and with contemporary furnishings that gives the room distinctly refreshing feels. It offers a view of the nearby cattle farm during the day and the city skyline at night.
The bed is supremely comfortable. The bed linen is sumptuous too, with lots of fresh and puffy pillows. The light switches are not just for geeks , lol! and the room and bathroom are certainly clean and tidy.
SERVICE
- service is all good.
My Nanay spent half day writing the whole experience in 2 pages private letter I never had the courage to read yet. She loves to write, maybe it was her legacy I'm proud of and inherited from her.
She also left a thank you note to the hotel.

Evidently, I have to agree that we enjoyed every moment and that we were comfortable and were able to relax even just for one day. Overall, it was a very memorable stay.