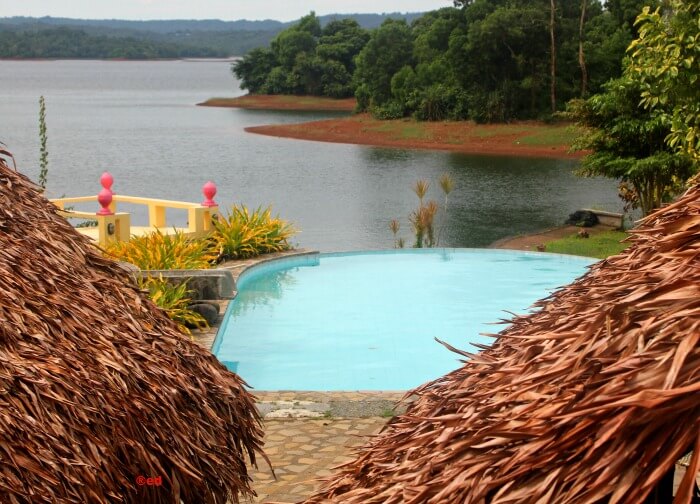 The P5,280 worth of accommodation per night in a Villa in Porta Verde, for a group of 6, includes free Lumot lake tour via motorized boat. They were hesitant to take the free lake tour at first because they will be travelling with the kids but decided to push it through on their second day. The tour ensured safety, providing them with life vest and accommodating boat operator slash tourist guide.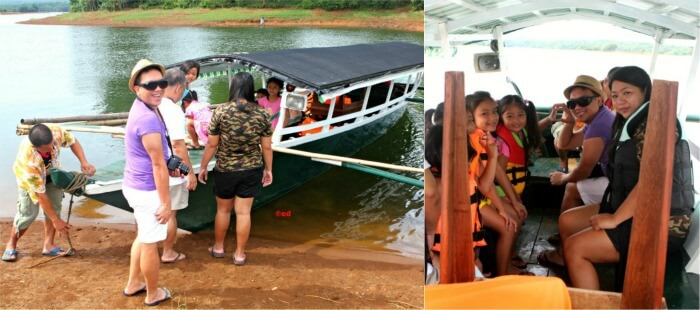 According to Wikipedia, Lake Lumot also known as Sierra Lake is connected to Lake Caliraya and both are man-made lakes. The lakes were the result of water reservoir project located in the towns of Cavinti and Lumban, province of Laguna. In 1943, a large reservoir was built by American engineers to supply water to the Caliraya Hydroelectric Plant. As the dams were constructed, entrepreneurs with foresight created two adjacent communities which were envisioned to be ecological communities, where one can enjoy the beauty and richness of unspoiled nature. The results were man-made mountain lakes complete with coves and sand bars - Lake Caliraya and Sierra Lakes. The Americans also seeded the lake with Largemouth Black Bass imported from the USA, which continue to proliferate and provide game fishers with year-round weekend excitement. If you are into fishing game, there's a bass fishing competition during the months of September up to February here.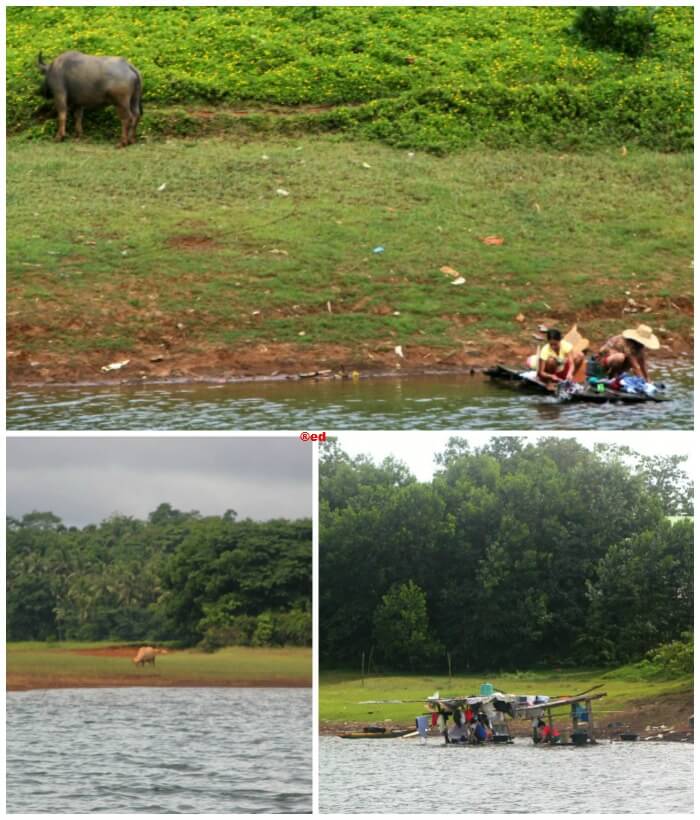 There are several islands and islets embraced therein, some are inhabited but most are deserted. The locals who live by the lake represent a very simple life. Rome's memory of his provincial life kicked-in again as he watched the locals fishing and doing their laundry. Getting around the lake was fantastic. For Rome, it's a scene of a good life.
The kids were bored; they keep asking how long the Lumot Lake tour takes. It was their last day in the resort and they are more excited to their aunt Anney promise to let them have the last plunge to swimming pool after the tour.
(Next Post - Kayaking in Lumot Lake)