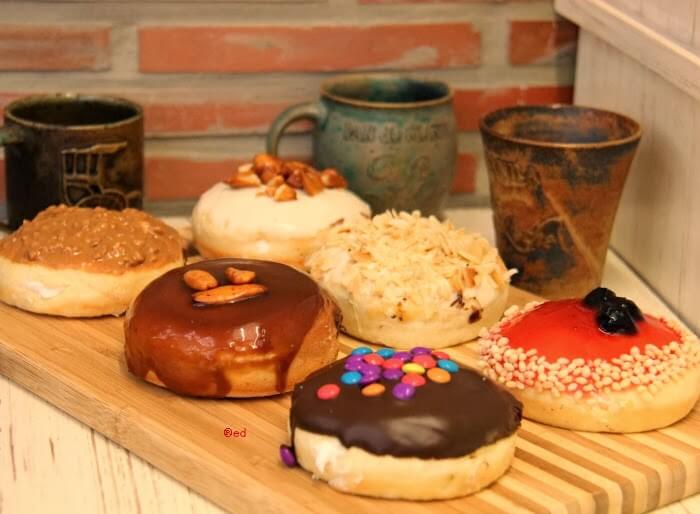 DONUT wait to try this!
Be the first to taste the delicious line of Pan de Donuts! Available exclusively at the newly opened Pan de Manila branch in Market! Market!, Taguig. Pan de Donut is a special creation by the leading pan de sal chain in the country, Pan de Manila.
Smoothened and softened pan de sal bread is used as the base bread filled with secret white cream and then glazed and topped with Pinoy favorite flavors such as Pili Nuts, Coconut Jam, Polvoron, Yema, Peanut Butter and more. Cocojammers, a coconut jam-glazed Pan de Donut topped with pili nuts is my utmost favorite. It brought the taste of the countryside at first bite and childhood memories in my last.
Pan de Donut is your healthier option to fried and sugar-heavy ring doughnuts in the market, it is baked (not fried!) to yummy perfection. And oh, these Pinoy Donuts are bromate-free and trans-fat free!
Apart from the joy of tasting a healthier pandesal-doughnut hybrid, Pan de Donut is affordable and beautifully presented in a colorful box with paintings from Laguna painter, Mr. Amador Baraquilla. Here is the price range;
Box of 2 pieces - Php 80.00
Box of 4 pieces - Php 140.00
Box of 6 pieces - Php 180.00
Box of 12 pieces - Php 320.00
Perfect as pasalubong or gift for this holiday season. Choose from delectable 18 flavors!
Name Topping
ChocoMonds White Choco Paste and Almonds
Polvoron Crumbles White or Premium Choco Paste and Polvoron
Snow Kisses White Choco Paste and Choco Chips
Chocolate Hills Premium Choco Paste and Rice Crispies
Chocnut Crumble Premium Choco Paste and Chocnut
Cookie Crema White or Premium Choco Paste and crashed Cookies and Cream
Chunky Crookies White or Premium Choco Paste and chunked Cookies and Cream
La Dulce Vita Dulce / Yema
Cocojammers Pan de Coco and Pili nuts
Nippy Nips Premium Choco and mini nips
Nutty crunch Peanut Butter Crunchy
Berrylicious Strawberry
Blueberry Bliss Whip Cream Blueberry
Piling Pili White Choco and Pili nuts
Marbles Whip Cream Choco Marble
Strawberry shortcake Whip Cream Strawberry
Uberlicious Whip Cream Ube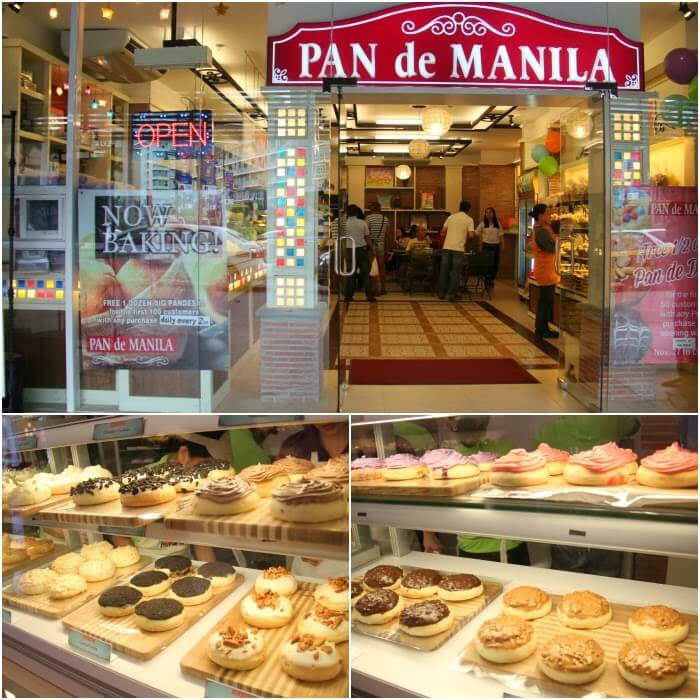 Pan de Manila
now has 153 outlets, with presence in Manila, North and South Luzon and most recently in Cebu and Iloilo. For product updates, follow them on
Facebook
and Instagram:
pandemanilaofficial
.