The sophisticated, safest, simplest, elegant and stylish color is white. Everybody agree. So when I saw this photo of Willie Revillame in Yes Magazine couple of years ago wearing this white footwear, I dreamt of having one.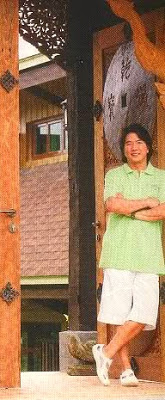 I dont know if this is the one he wore in the magazine's photo shot but when I saw this footwear at Res-Toe-Run in Trinoma I thought this is it. Well, with its cost Im sure it is. I must agree with you this footwear cost a little fortune. It costs Php 2500.00 for a slip-on I seldom use. I bought this two years ago, and I wore it three times since then. During those times, people are crazy with crocs. Being exceptional that I am doesn't mean I need to have one, besides, I though crocs designs are funny and trash.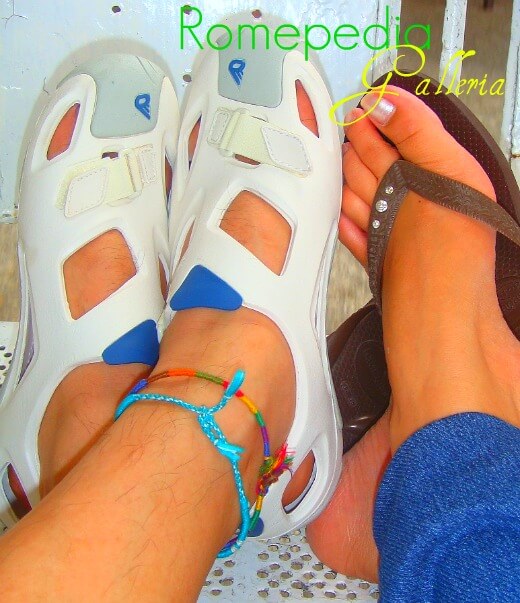 Designed by Stefano Casanova, the Lofu is infinitely sportier, trendier, and less likely to illicit finger pointing and laughter from onlookers. The inside of the shoe is studded with bumps to keep your foot from sliding about. The treads are also nice and deep so traction thru slippery surfaces are on-par with any other basic sneaker. There are also 2 velcro straps to achieve a better fit but the material lends itself to being very forgiving so no matter how you tighten it, it always feels snug.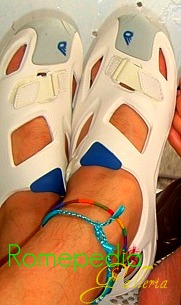 They seem to dress well with almost anything. Perhaps the best part about the Lofu are utility and comfort like Crocs with a lot more wearability. You can use it in your errand running, laundry doing, grocery shopping and dog walking. Lofu stands for
'Light Objects For You'
It's extremely lightweight, almost like wearing socks. The added benefits are durability and easy cleaning.