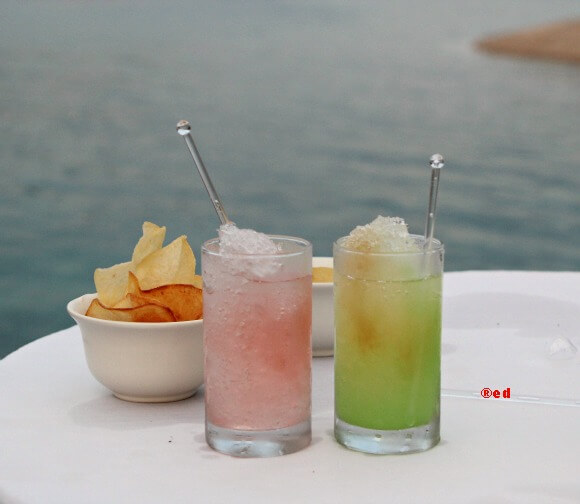 A note that I found on our doorstep from Bellaroca management invited us to a sunset coctails at the end of our second day in Bellarocca to quench the heat of the day. It was held at the island's pier.
Here's to me: Ice Bear! A concoction of gin, creme de menthe green, creme de cacao and pineapple juice. My non-alcoholic companion chose the other, lemon grass iced tea. These unlimited cocktails were also inclusive and comes wih potato chips.
Our spirits lifted even higher as we sipped while gazing at the beautiful orange sun slowly drowned on the horizon. We raised our glasses and cheered....