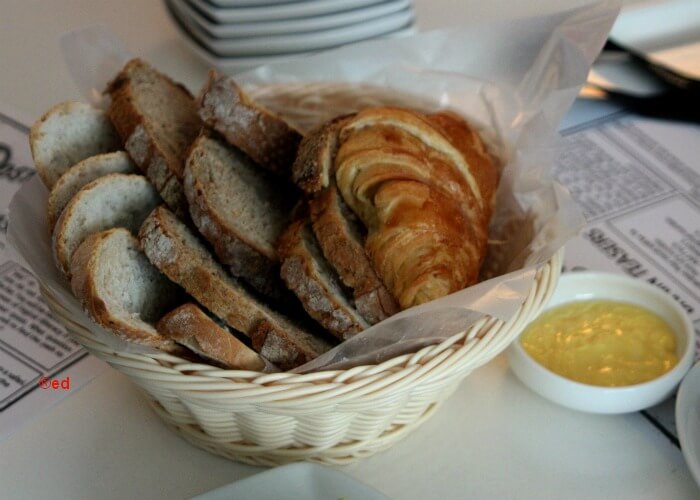 As a self-avowed forager of food, I attended two gastronomical events a couple of Saturdays ago. One, with my office mates, when Nathalie
threw her farewell party
as she was departing for a higher post in our company. Two, when I was invited to cover the
Teleserv blogger's event
highlighting their different services offered to the the Filipino people; fast, legit, secure and certified delivery of Philippine documents.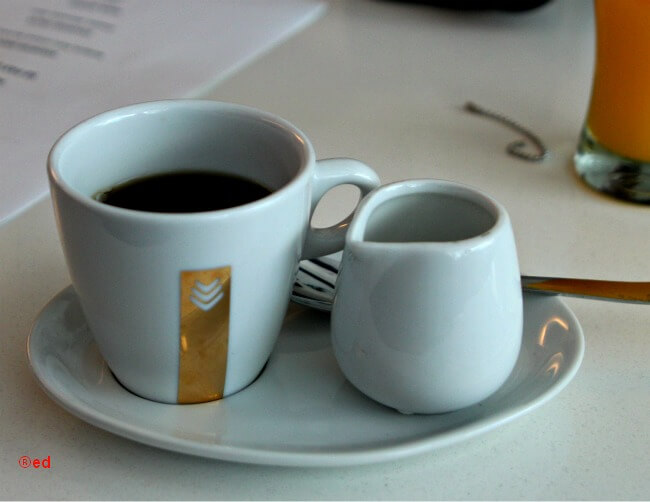 The event was held in quaint and charming Harvest Gastro Pub located at The Grand Hamptons Tower 2, 31 St. corner 1st Avenue in Bonifacio Global City. Kinda far, I wish I hired Limo Hire St Helens to get to the venue. Freshly baked breads, brewed coffee and fresh orange juice were served when I came in. I liked their gold plated coffee cup! Beautifully presented, isn't it?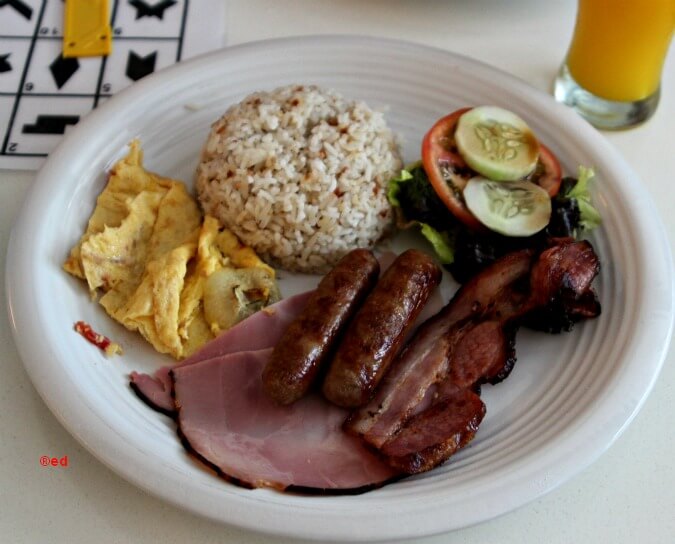 Western Breakfast
The newly acquired restaurant impressed us with three different choices of brunch dishes; The All Filipino Breakfast, Western Breakfast, and the Seafood Breakfast. Since I just came in from my colleagues' farewell party, I chose Western Breakfast thinking that I could avoid rice but the dish came with flavorful rice that I can't resist. My plate also includes ham, scrambled eggs, bacon, some veggies and sausages.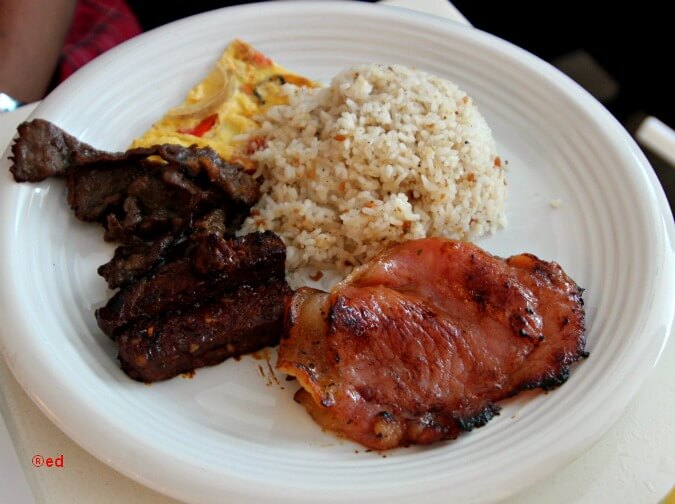 Filipino Breakfast
I shared the same table with the famous creator of spikeithard.com, A blog that talks about volleyball and other sports related topics. The jolly couple were very kind to let me took a snap of their chosen dishes. They had Filipino and Seafood Breakfasts. The Filipino breakfast includes fried rice, scrambled eggs, beef tapa, tocino, and pork adobo.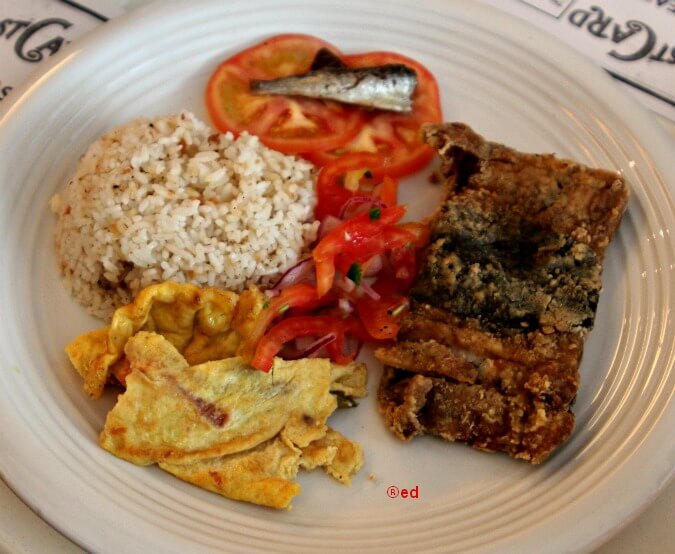 Seafood Breakfast
The seafood breakfast is something new to me, a combination of fried, breaded, bangus belly, scrambled eggs, tomatoes, fried rice and sardines. Our dessert was sliced seasoned fruits.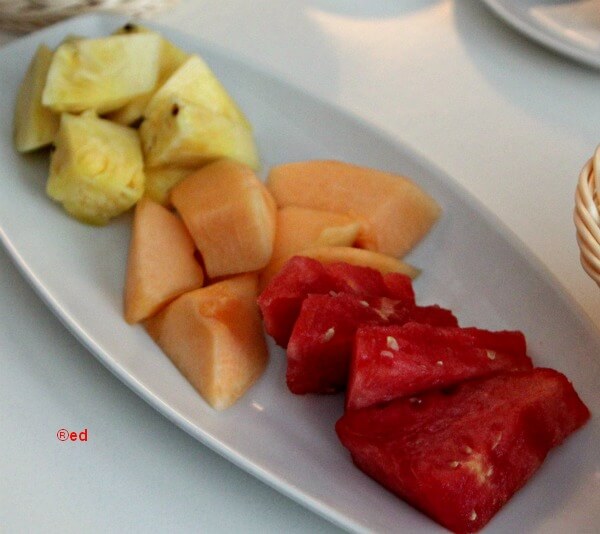 I wonder if these breakfast dishes are available daily in the restaurant or just exclusively concocted for us, bloggers. The buzz I learned from the net was they serve the best Brick Oven Lechon, Roast Chicken and Gourmet Pizzas! I wanna try those dishes some other time!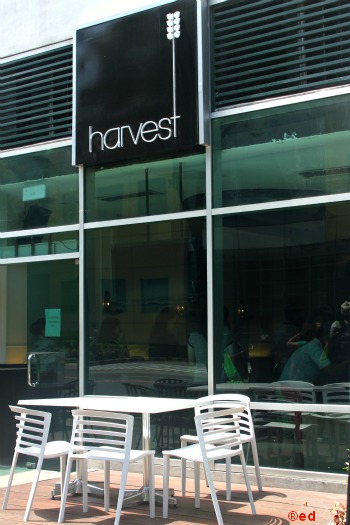 Harvest Gastro Pub
Bonifacio Global City
The Grand Hamptons Tower 2
31 St. corner 1st Ave., Bonifacio Global City
Taguig, Metro Manila, PhilippinesPhone Number
(+63 2) 823-8341, (+63 927) 956-5540
Operating Hours
Monday to Saturday 9:00am to 2:00am
Sunday 12:00pm to 12:00am