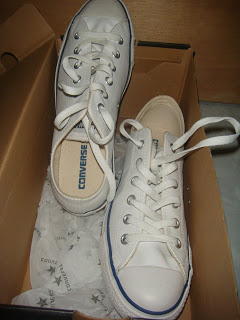 Mine is CT leather Ox. White. Size 8 (eur)
Upper: Leather
Lining: Textile
Outsole: Rubber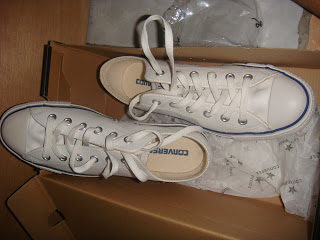 Converse Chuck Taylor All Star sneakers are an American original. Converse created the first basketball shoes - the grandfather of all athletic shoes to follow.
Everyone has a history — an account of the things they've done during the time they've been around. We think of ours as a bunch of cool stories that have led us to where we are and will show us where we'll go. We've also been around long enough to learn it's not about how old you are, but how good you are — and that everyone loves a good story.
Converse may have disappeared completely if not for the saving grace of Nike who bought the company and put their innovative designers to work. These classics are the same great sneakers with the most basic technology, but are available wild new colors, styles, and materials.