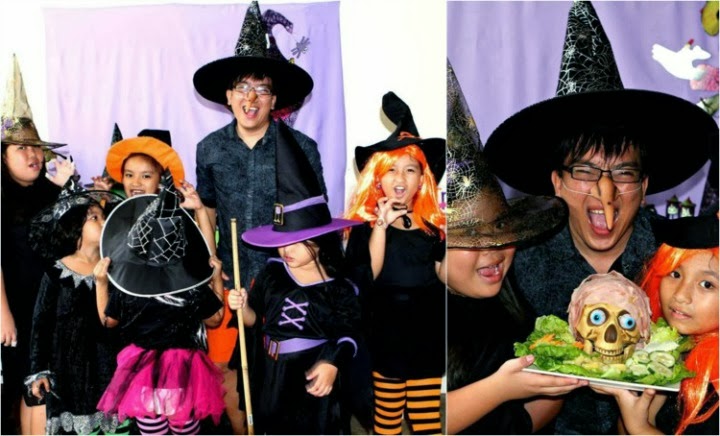 If there's an award for Best in Halloween ideas and theme, my cousin, Anney of Blog ni Ako should get it!
The party planner and stylist at heart Anney, take every Halloween seriously. It is one of the most important festivities in our family. From last year's Witch Themed Halloween Party, we dolled up as "pretty scary" witches alongside with our nieces.
Everyone wore black and a witch hat. The kids were styled by Anney with cute little witch Halloween costumes. No messy make up needed, just a mole on your face or perhaps a witch nose, this kind of Halloween costume for the family or for a team is very easy. Unbelievable as it may seem, our Halloween party food were all witch themed too.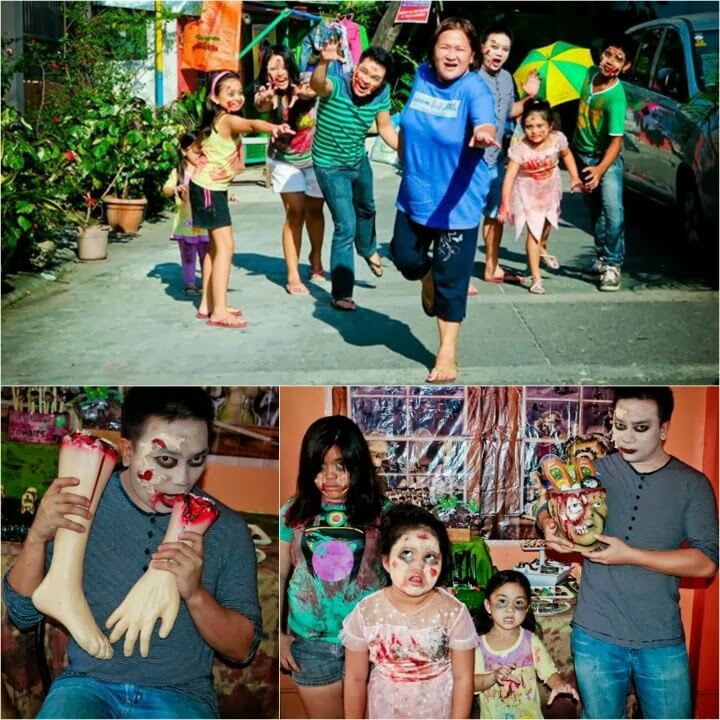 For this year's theme, we chose Zombie Apocalypse. Removing the Halloween glamour was not a good idea for Gabby, my youngest niece. She refused to had her face made-up even after Anney promised all things in heaven and earth, LOL. Feeling scared, Gabby started crying when Anney began to fix her zombie make up. We told her that Anney's removing it already where in fact, she's actually putting black eye shadow under Gabby's eyes. Deceived, Gabby had no idea during the entire party that she looked like us, zombies! (insert zombie sound here).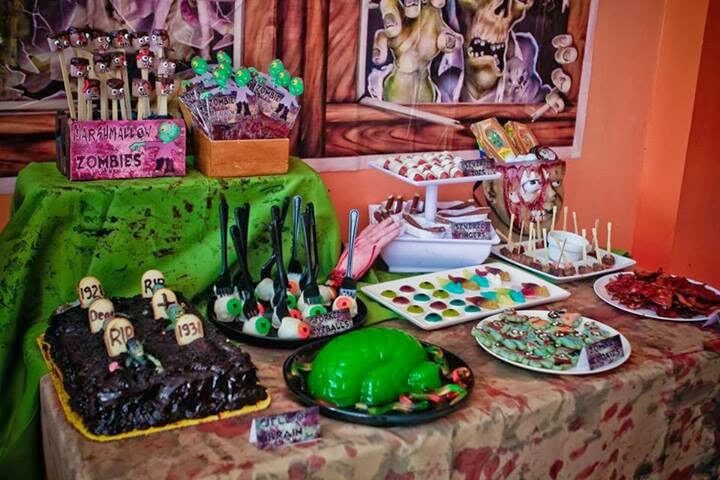 We just used water-based glue, tissue paper, pressed powder and fake blood for our DIY, bloody-faced zombie make-up. Of course, the Halloween food should complement with our theme.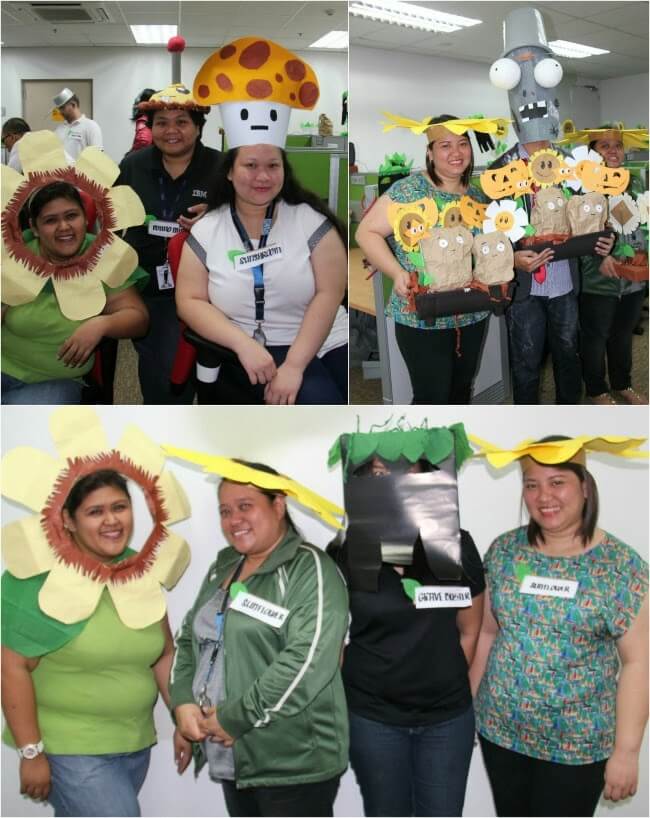 Last night at the world-class, undisclose office I work in, we celebrated Halloween 2013 wearing Plants versus Zombies inspired costumes. All girls and girls at heart were plants while guys played zombies. Made your own costume - the materials we used are available at the convenience of the nearest National Book Store and stuff from home. We had fun dancing as zombies to the sound of Michael Jackson's "Thriller" and bagged the best Halloween theme.
Happy Halloween! Boooo!!!!!!