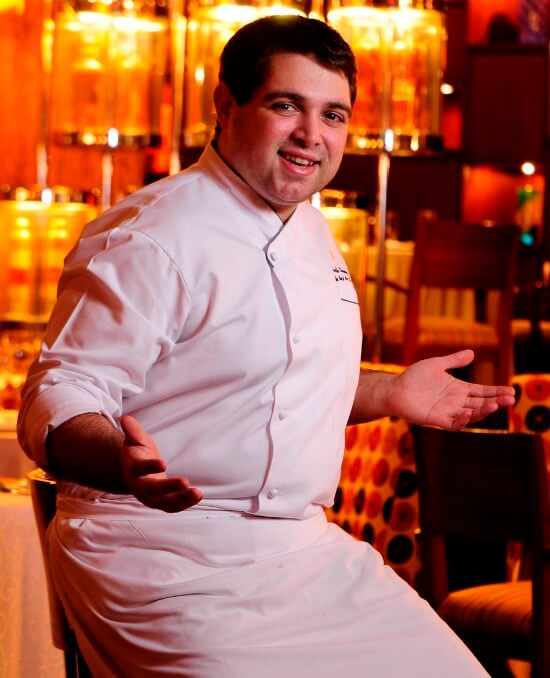 Chef Roberto Cimmino
An Italian Chef will Visit The Maya Kitchen and will cook traditional Italian fare on May 5, Saturday, 9am-1pm. Chef Roberto Cimmino, Italian Chef de Cuisine at Edsa Shangri-la Hotel's Paparazzi, will share his culinary tricks and tips as he prepares a complete the traditional Italian course of Zuppa Minestrone, Italian Vegetable Stew with Prosciutto and Parmesan; Insalata Rughetta, Arugula Salad with Shaved Parmesan, Toasted Pine Nuts and Balsamico Reduction; Fettucine, fresh homemade Pasta with Classical Tomato and Basil Sauce; Risotto alla Parmigiana, a basic recipe; Pan Seared Black Lapu-lapu with Broccoli Mash, Capers, Nuts and a touch of Anchovies and Tiramisu "As Roby Likes It."
The 25 year old chef was Chef de Cuisine of Italian restaurant Danieli's at the St. Regis Hotel, Shanghai prior to joining EDSA Shangri-la Hotel in October of 2011.He was also the Chef de Cuisine at Italian restaurant Bene at the Suzhou Sheraton Hotel & Towers.
------------oo--o0o--oo-------------
The Maya Kitchen's Summer Culinary Workshops for Kids and Teens continue this month of May. The Junior Culinary Workshop for 6-12 years old is from May 8-11, 8:30am-12:30pm. Kids learn something different each day with the following themes: Breakfast Surprise, Fine Dining in Italy, Modern Mexican and Jazzed-Up Kiddie Food.

For teens 13 years old and up, classes are from May 15-18, 9am-1pm. Daily themes include: Party Fare, Pie Day, Italian Yummies and Decadent Fun Desserts and Food Truck.

International Breads is on May 19, 1:30-6pm. Certificate Courses with Hands-On include: Cake Decorating (Basic and Advanced), May 2-4,10am-3pm; Fundamentals of Bakery Production, May 2-5, 9am-2pm and May 15-17 and 19, 1:30-6pm; Basic Culinary, May 7-10, 1:30-6pm and May 22-25, 9am-3pm; and Catering May 25-26, 9am-5pm.

For more information, log on to www.themayakitchen.com or e-mail contactus@themayakitchen.com or visit The Maya Kitchen Culinary Center every Tuesday to Saturday at 8F Liberty Building, 835 A. Arnaiz Avenue (Pasay Road), Makati City or call 8921185 / 892-5011 local 108.