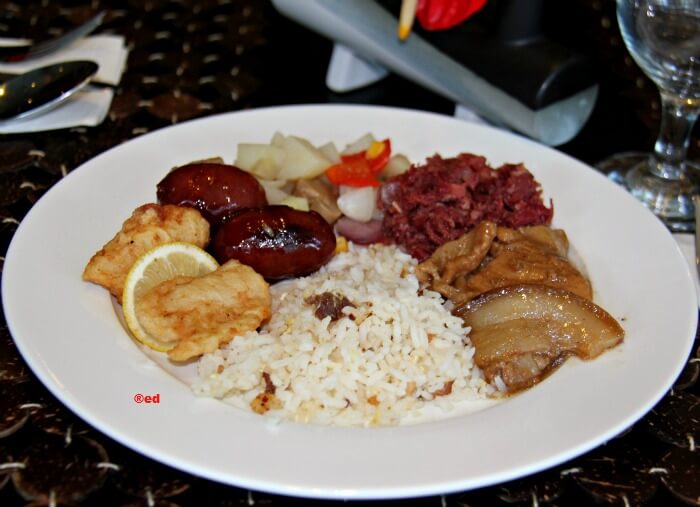 Of more than two years of working graveyard shift in the Central Business District of Makati City, we found it hard to spot a restaurant offering buffet meals early in the morning. Most of the buffets around the city are offered during lunch and or dinner, if not, expensive. Sad to say, we have to extend our shifts and end up waiting to Ayala Triangle restaurants to open, just to have a good, decent breakfast. Often times, we tripped to Libis' "Something Fishy" if we want a huge meal.


Our Saturday mornings just got a lot better with the grand opening of One Pacific Place Serviced Residences located at Salcedo Village right in the heart of Makati early this year. Its very own restaurant, The Strand Cafe & Restaurant is serving buffet of delicious breakfast from 6 AM to 10 AM.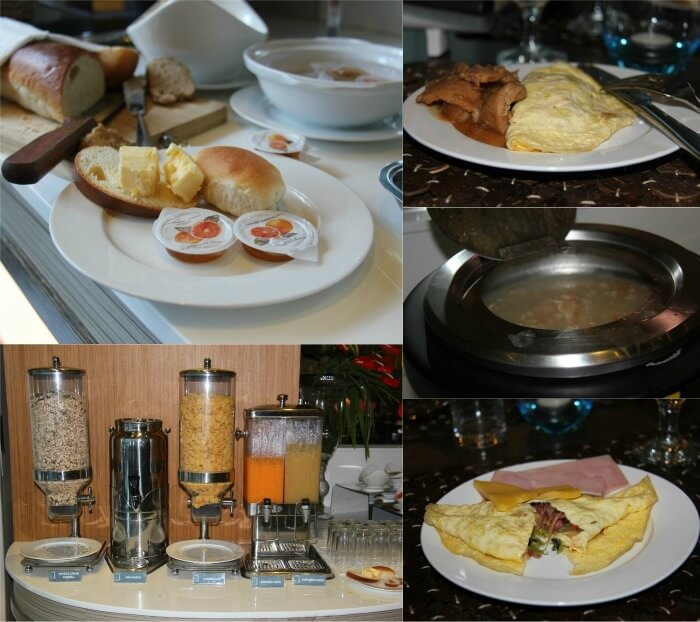 Our first quarter budget for team building was allocated for brunch at the Strand Cafe one Saturday morning after our shifts last month before the first quarter ended. The venue was not far from our office according to Google map and if there's one thing in common with The Canadians, that's the sense of direction everybody claims to have - we walked going there but lost, lol. Fortunately, there were helpful Makati yuppies who helped us find the location. It turned out, the venue was just three blocks away from our office. Well...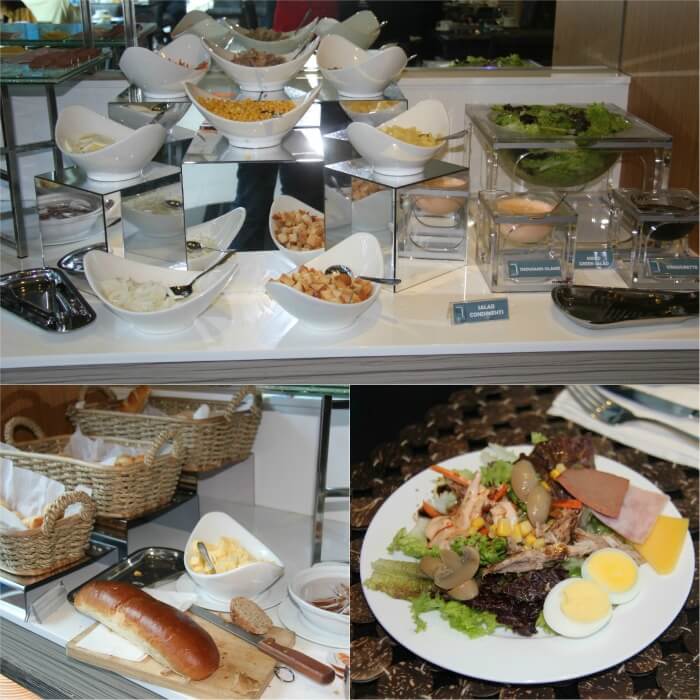 Ert and our new team mates from another site were almost done eating when we arrived at One Pacific Place Serviced Residences. I was super hungry from the long walk and no-break shift. I chose a spot and headed straight to the buffet table and started my brunch with a salad - put everything from the salad bar and sprinkled with thousand island dressing, perfect!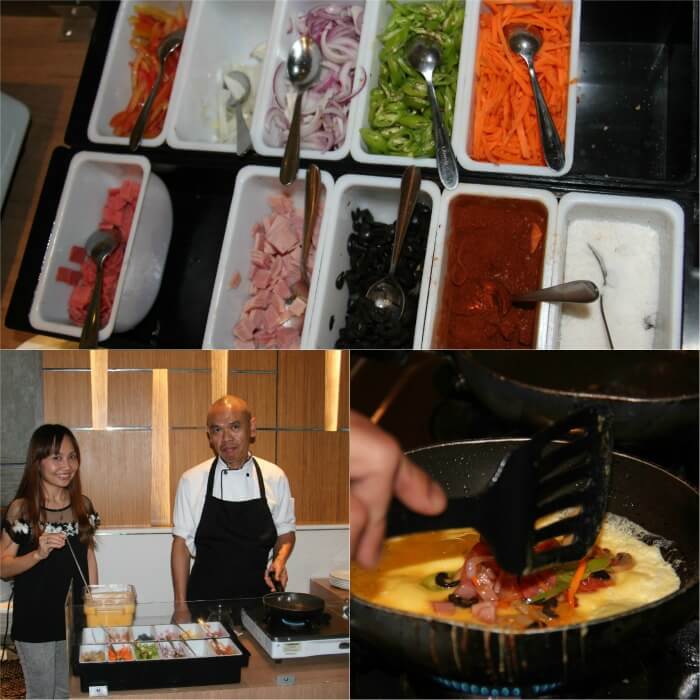 There's a bread and cheese station at the right corner of the buffet table and that's where I went after taking my fresh starter. French bread, white and brown bread, butter and fruit jam were what I found on the table. I filled my bowl with cream of mushroom soup while waiting for the shy-type chef for my little-bit-of-everything omelet.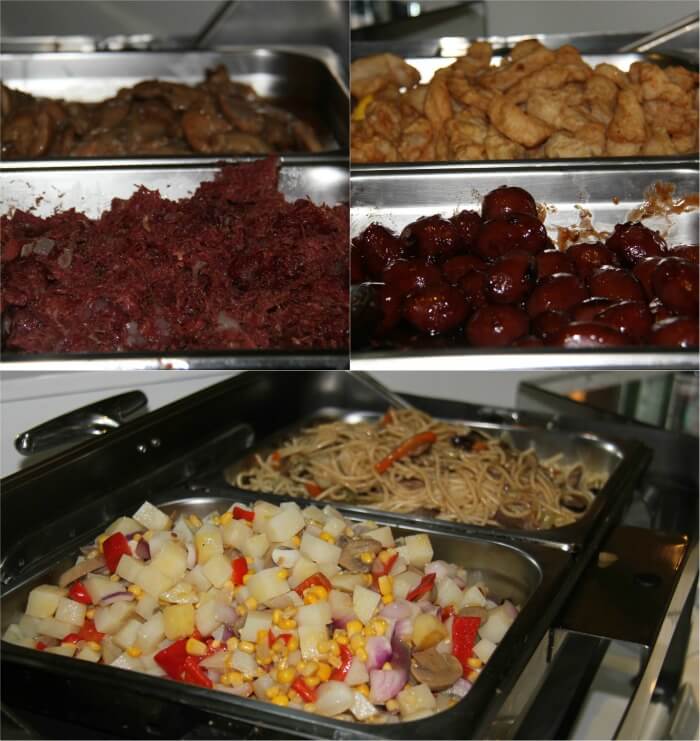 Of course, I leave plenty of rooms for the well-loved Filipino breakfast dishes; Corned beef, Sweet Longanisa, breaded Fish Fillet, Buttered Vegetables, Pancit, and Pork Steak. All were tasted good but nothing extraordinary. I liked the corned beef and pork steak and headed back to buffet table for more. For the sweet ending, I had fresh fruits and small cut of cakes and sweets. Unlimited brewed coffee was included in the buffet to substitute for the powdered cold drinks, lol.