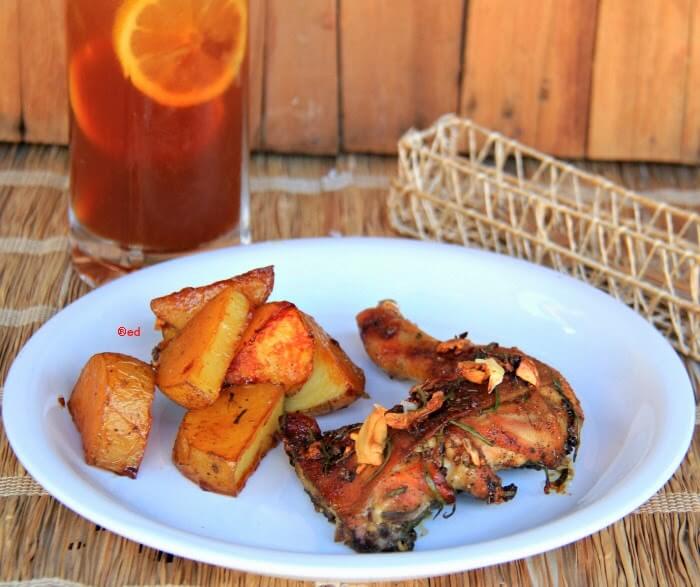 Wow it's Wednesday!
Reward yourself for working hard on the first two days of the week with sweet, savory, spicy and aromatic all-time favorite roasted chicken.
This personalize chicken recipe is seasoned and glazed in the mixture of herbs and Muscovado sugar, and then roasted with potatoes. Indeed, a beautiful-looking and delicious all-in-one dish.
My lovely, sweet twist on a traditional roasted chicken. It is very easy to prepare than you think....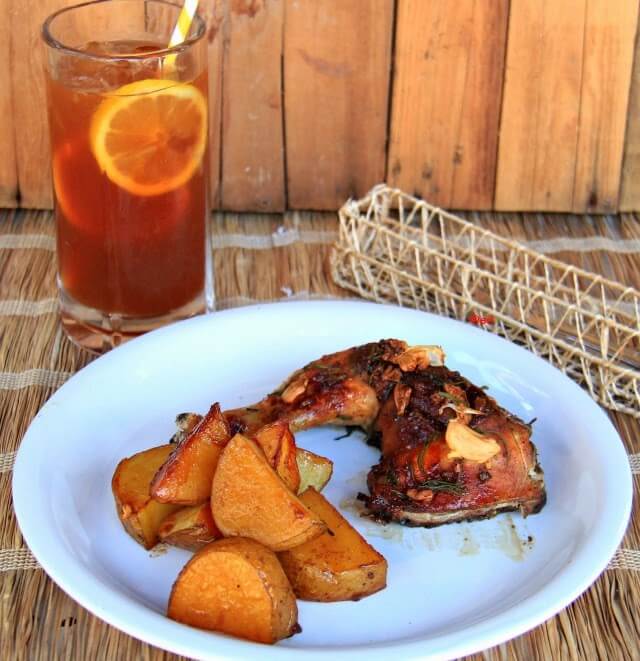 Here are the ingredients;
Chicken quarter
5 garlic cloves slightly pressed and chopped
2 tbsp Muscovado
1 tbsp olive oil
1 tbsp pepper
1/4 cup water
7 g Ajinomoto Ginisa flavor seasoning mix
2 medium potatoes, unpeeled and cut into bite slices
Bunch of rosemary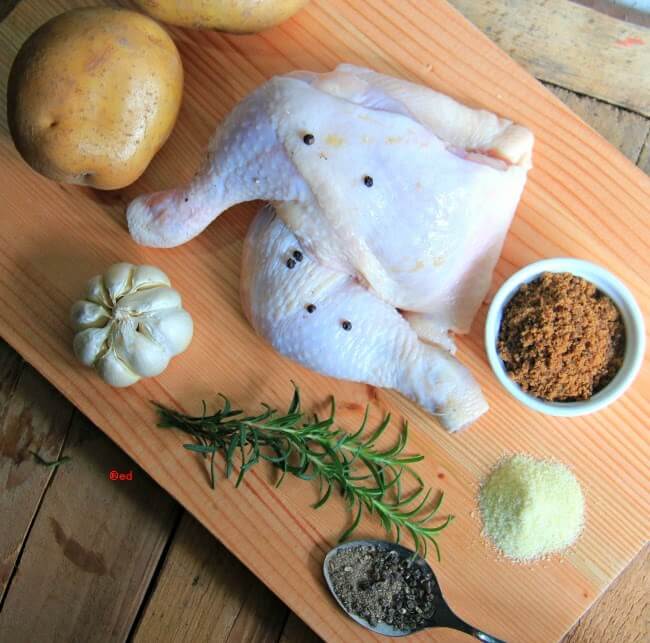 1) Preheat oven to 190C.
2) Dissolve muscovado into water and mix garlic, pepper, rosemary and Ajinomoto Ginisa together.
3) Loosen the skin of the chicken away from the flesh and cut the meat inside to make room for the seasoning.
3) Spread the seasoning to the chicken inside and out. Place in a roasting tin, then sit potatoes around the empty spaces of the tin.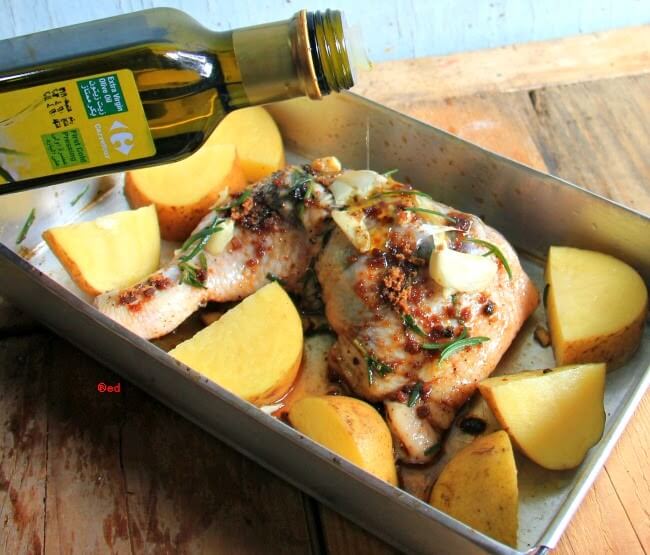 5) Roast everything for 40 mins. Lower the oven to 180C then cook for a further 40 minutes.
Note: Make sure that the potatoes are absorbing the pan juices.
6) Leave everything to rest for 5 minutes, and then serve.