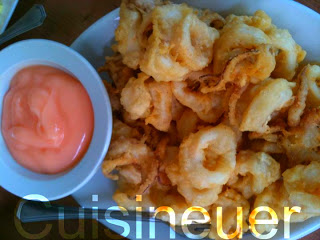 Calamares
We went to Dampa in Macapagal Boulevard near Mall of Asia to celebrate one of my colleagues birthday last Saturday. We choose Dampa because of deliciously fresh, authentic, and affordable seafood.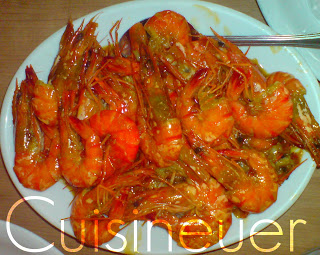 Buttered Shrimp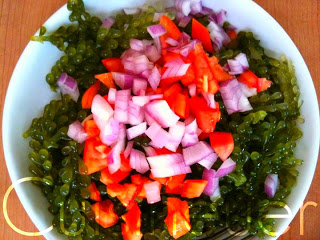 Lato
It is a one-stop shop to explore Filipino favorites and other Asian Cuisines. If you are craving for Asian cuisine, Im sure you'll be very satisfied here.
Sinigang na Bangus sa Miso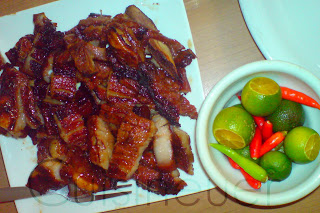 Charcoal Grilled Liempo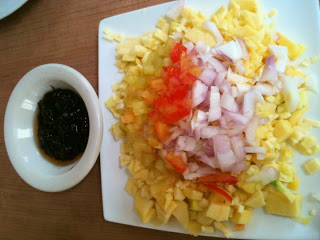 Ensaladang Manga with Shrimp Paste
The concept is: buying seafood in the market and ask the restaurant of your choice to cook it. You may also request to cook it according to your liking. Most of the food will play around Php 100- 350 per kilo price range, expect to pay Php 100-200 /kilo more if you avail the cooking service, depending on the type of seafood and cooking you wish to cook.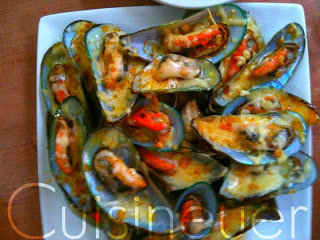 Baked Tahong
If you dont like to buy seafood and get wet in the market, just simply pick the yummiest seafood on their menu.