Roaming around the Market Market is tiring and starving. So, I immediately headed to KFC to fill in my empty stomach. I didn't wait too long, crews were very attentive and the way they take orders was organized. I ordered their very tempting Double Down Chicken Sandwich showin on the sign board. I was curious about the taste for like 2 weeks after I saw it on TV. This is the moment of truth.....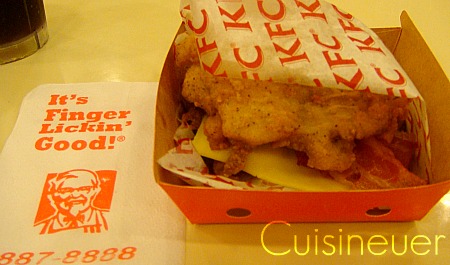 The sandwich is made of two fried, thick, boneless, white meat and juicy chicken fillet as bun with bacon strips, cheese and dressing in the middle. It was glorious!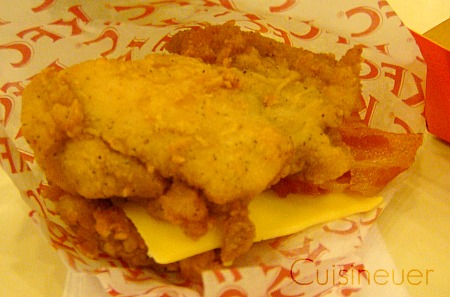 Only in my thoughts:
It would be great if the chicken was grilled.
I've found out that it's kinda salty. Hey, less salt is good for the health.