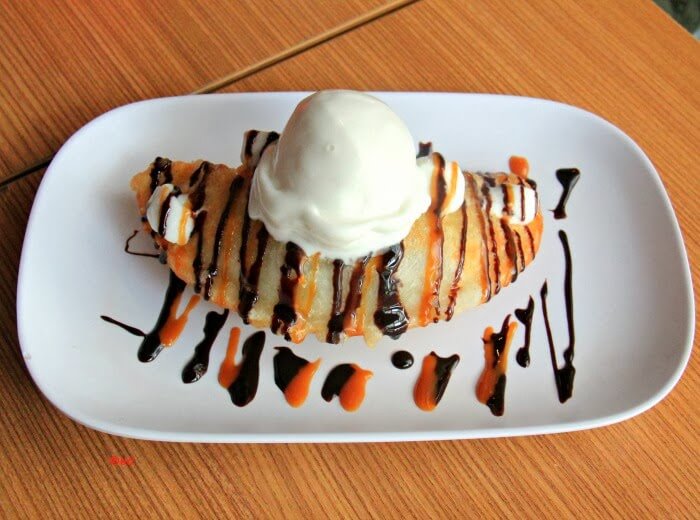 Apple Caramel Crispy Crepe, Php 60
BonChon, which means "original village" in Korean has been so mysterious to me. I've been hearing a lot of buzz about their garlic-and-soy chicken and I was dying to try it for over a year but never realized until last weekend when my brother and I decided to meet up in Ayala Triangle Garden branch to discuss family matters.
BonChon Chicken is a contemporary Asian/Korean-American QSR (Quick Service Restaurant) cuisine that highlights the Korean–style crispy fried chicken claimed to be super crispy yet light and not greasy, with hot moist juicy meat, sauced with its classic soy garlic or spicy glazes.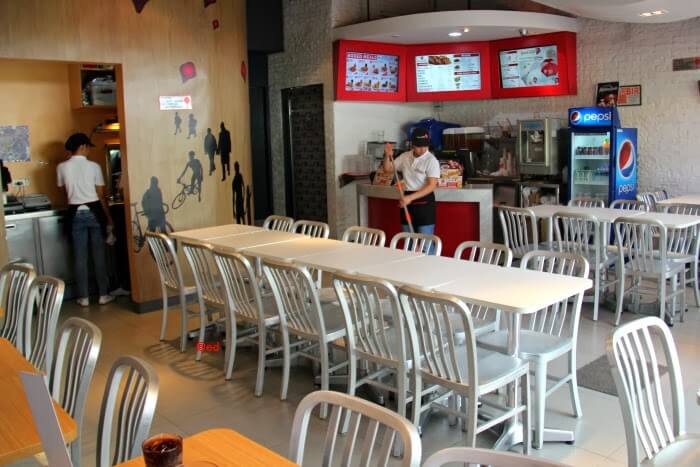 The Korean franchise is the only fast-food restaurant in the strip of restaurants in the garden. A typical fast-food restaurant, it occupies a clean and fresh ambiance with artworks adorn the walls, there's an al fresco area facing the lush garden for a more fun dining experience.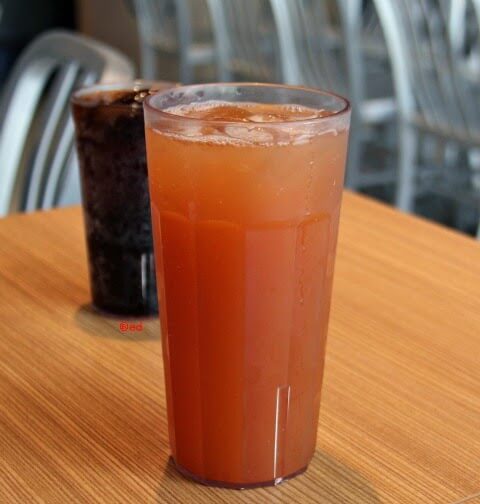 Iced Tea, Php 30
Apart from the highly anticipated Korean–style crispy fried chicken, quirky winners on the limited and packaged to order menu includes Fish and Chips, Bulgogi Noodle Soup, and the newly introduced Apple Caramel Crispy Crepe.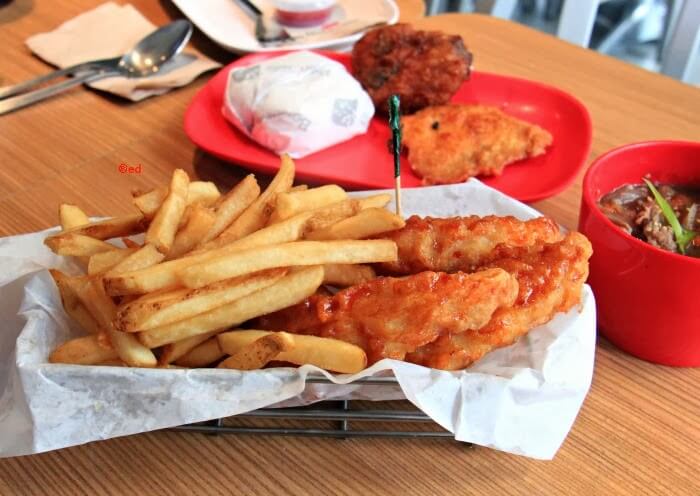 Fish and Chips, Php 125
Although it does take a little while for the chicken to cook, we ate our appetizers in the meantime. We had Fish and Chips, the deep fried cream dory fish was too hot and very spicy but the fries are great.
Bulgogi Noodle Soup is a must try, very tasty!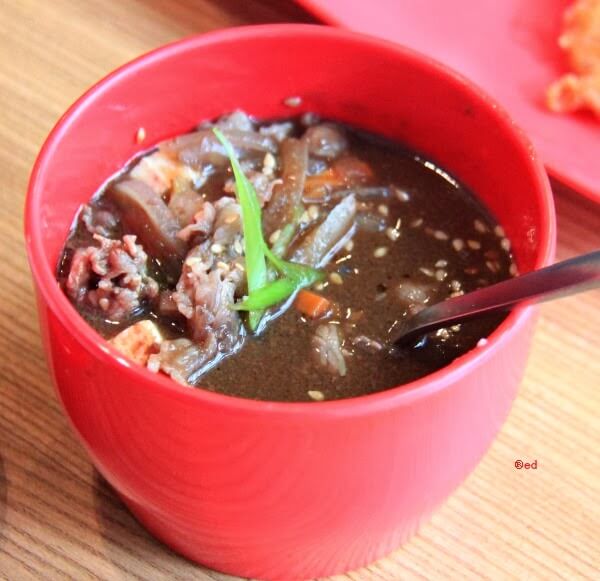 Bulgogi Noodle Soup, Php 60
Served with rice, my perception of its well-known chicken when I finally got to try it was met with its pungent sweet-savory soy garlic sauce, moist juicy meat and crunchy texture. Portions are smaller and prices are little more expensive than Mcdonald's and KFC though.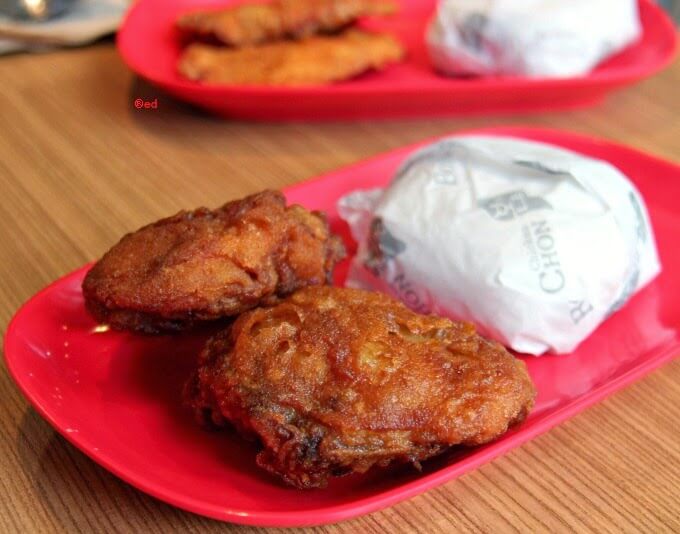 2pcs. (in Soy Garlic) Thigh Ricebox, Php 149.00
We also tried their pork chops, looks good but nothing spectacular when it comes to taste. The pork slices were too thin and a bit expensive at
Php 149.00 for 2 pcs.
Minimal table service was extended in spite of BonChon a fast-food and self -service restaurant.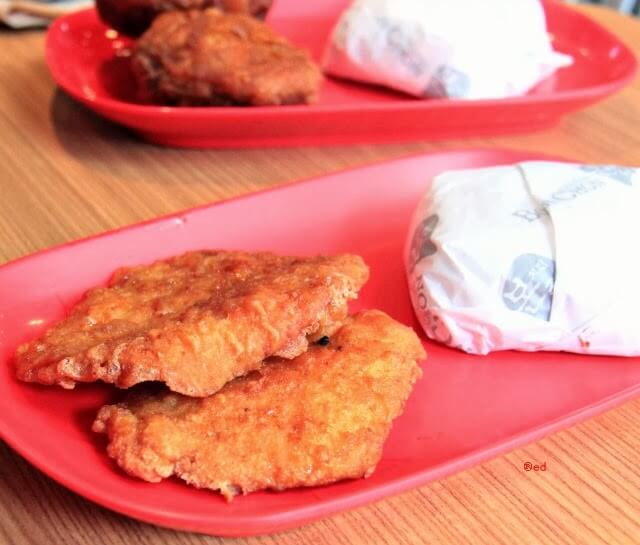 2pcs. Chops Ricebox, Php 149.00
Ending our brunch with
Apple Caramel Crispy Crepe made our
Dining experience
Sweet and
appreciable.
| | |
| --- | --- |
| Food Quality | 4 |
| Ambiance | 4 |
| Service | 5 |
| Cost/Prices | 3 |
The project's criteria are; Food Quality, Ambiance, Service, and Cost/Prices, where Five (5) indicates "Exceptional Experience", Four (4) indicates a place "worth a come back", three (3) means "a casual place to eat", two (2) means "acceptable", and one (1)) means "poor".