A French language loan phrase meaning "according to the menu", and used in restaurant terminology as: Meal chosen from a list of foods and dishes available rather than from a set menu or meal or to designate an option to choose, at no extra charge, a side dish to accompany a main course item.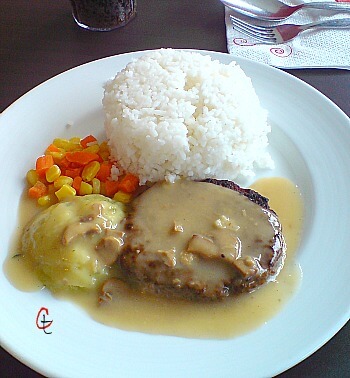 From a set menu, with a slice of cake and drinks, my officemate and I chose to order a la carte at Red Ribbon to brighten up our day. I had Salisbury Steak, I think it tastes like burger steak in Jollibee the only difference is the extra mashed potato and side dish. Plus its not placed in a styro. With the price of Php 88.00 I think its fair enough.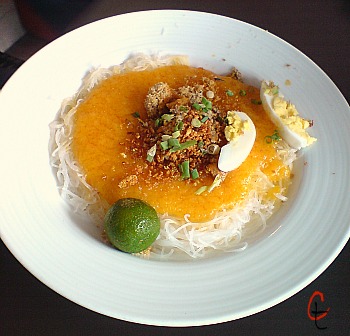 Jelaine chose Pancit Palabok. She said it tastes like Palabok in Jollibee too. It was just put in a plate. Well, Red Ribbon and Jollibee is under one company what would you expect?