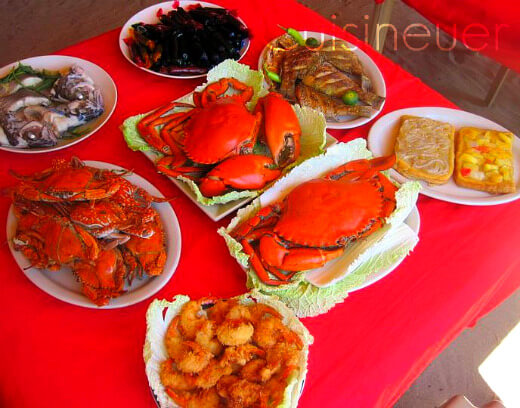 At Regent Magalawa
, we woke up around 6 in the morning we took a sip of a newly picked, sweet, fresh buko juice (Php 20 each) before swimming into the deep blue sea. They say that buko juice is healthy than orange juice, it contains natural sugar and complex array of vitamins and minerals that are good for the body. Some say its good for clearing the urinary path.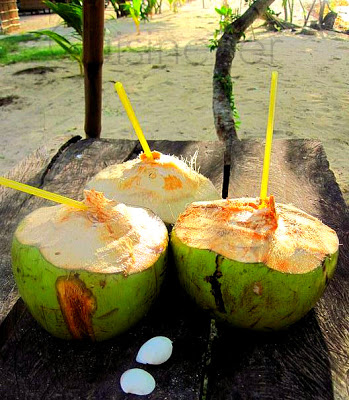 Lunch was a seafood fiesta!!! We had Fish Sinigang, Shrimp Tempura, Fried Fish, Steamed Alimasag and Steamed Crab. All of the seafood are freshly catched from the sea. Steamed Crab is not included in the package but with an extra charge of Php 250 it is very affordable.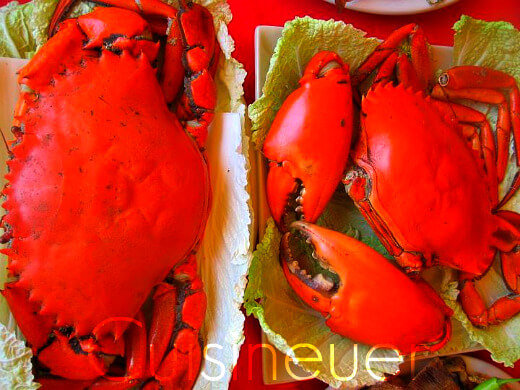 Each humongous crab weigh more than a kilo. You can request a day before your arrival.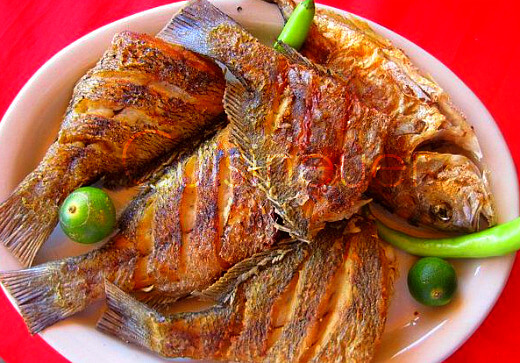 Fried fish
Nanay Auring also sells goodies for
"pasalubong"
, Coco Jam, Latik and Bukayo. Coco jam is my favorite best for hot pandesal and coffee.