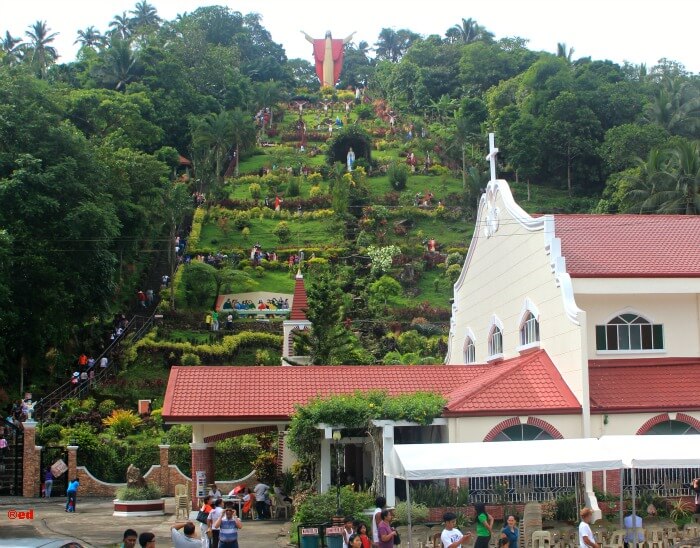 There's a sense of wonderment and something life-changing about their trip to Lucban that's half-holiday, half-pilgrimage as Rome found when he went to a retreat in Kamay ni Hesus Healing Center with his cousins and nieces early on their last day in Lucban. The healing center is just right across Batis Aramin where they stayed for two nights.
As they approach the main gate, Vio Dolorosa Grotto is seen from afar. The 5 hectares Kamay ni Hesus Healing Center is a religious complex complete with Grotto of the Ascending Christ, Rosary Hill , Gallery of saints, Garden of Eden, Healing Church, Retreat center, Cliff Houses, and Shopping Centers/Souvenir Shops. The religious complex and healing centetr is under the initiative of Father Joseph "Joey" Ayala Faller, a gifted and well-known healing priest who also conducts regular healing masses for physical, emotional and spiritual healing on the following days;
Wednesday and Saturday - 9:30 AM Healing Mass
Sunday Mass
7:30 AM - 9:30 AM
10:30 AM - 11:30 AM
4:00 PM
Anticipated Saturday Mass Every saturday - 5 PM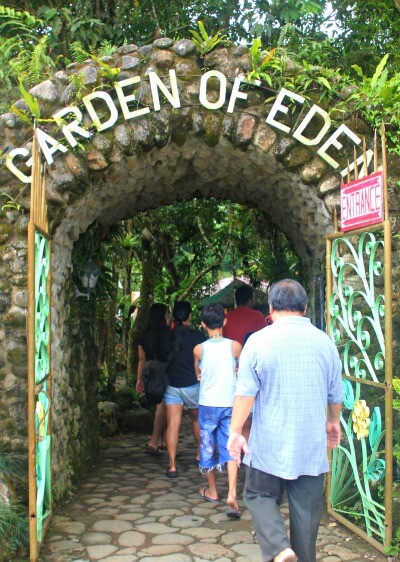 They began at the Garden of Eden where statutes of Adam and Eve depicting the creation, the temptation, and the fall are scattered in the tropical version of the garden. There were million of queries registered on the kiddos' faces upon seeing the nude statutes.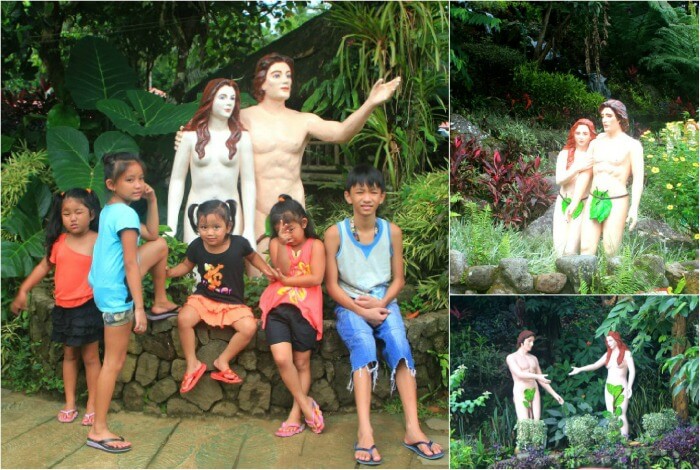 Rome heard his cousins telling familiar story to his nieces – The Story of Creation. They were listening wholeheartedly but distracted when they saw a playground and fun rides attached to the animal statutes near Noah's Ark. Anney let them play in one condition – they need to pose with one of the statutes, and they willingly obliged. The garden is definitely not a theme park but a fascinating educational and visionary gallery for kids.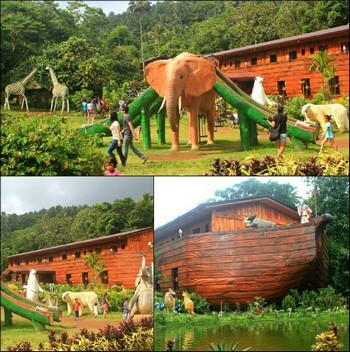 Due to limited time, they weren't able to climb the hill where Risen Christ statue is situated. Well, they tried but gave up when they reached almost 50 of more than 300 steps. A healing mass was being held when they went down the hill. Rome silently prayed for a short while and promised to come back to reflect and retreat.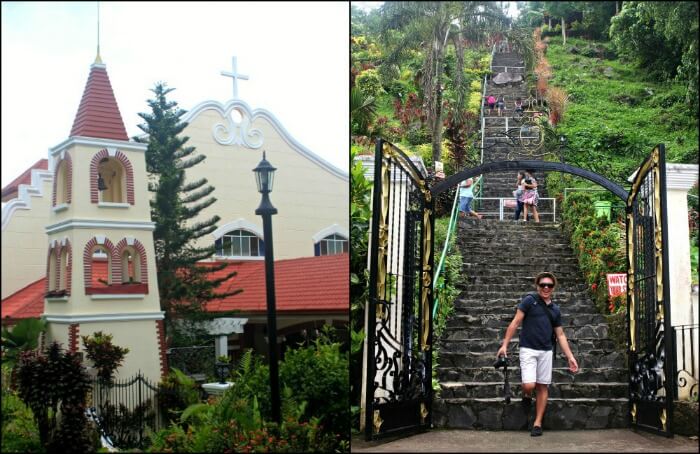 Struggling how to conclude this post about Rome's unfinished pilgrimage, let me end it with Paulo Coelho's quote for us to reflect on: "Pilgrimage is not a destination but a lifetime's journey".