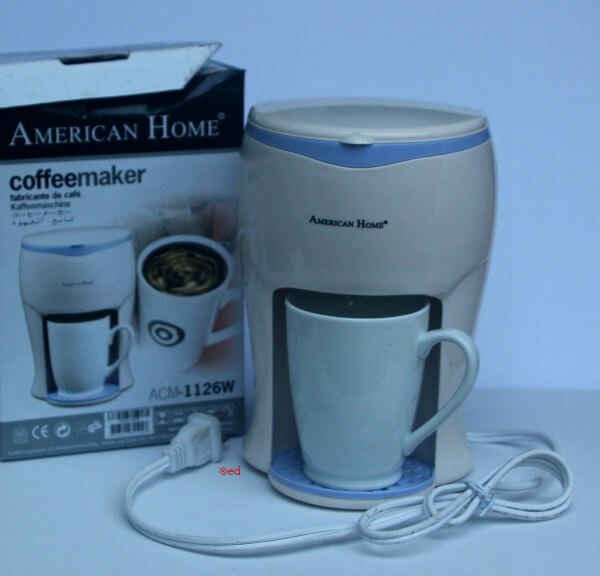 Hello foodies!
What is up? What did you do last weekend? Does it seem short because you were pressured to catch up on the chores that piled up during your manic working week? Or you just rest and relax for two fabulous days?
Whatever it was, I hope y'all had a very good time and everything's great.
As for me, my weekend was very productive. I made the long overdue portable photo studio at home,...ugh, finally! I made it from illustration board and blank canvass bought at the National Bookstore. I used this American Home Coffee Maker as my medium to check out where I could get good lighting, ahm yes, I am using natural light. This coffee maker was a gift from Peachy of The Peach Kitchen last Christmas whom I share love affair with coffees. Thank you Ate Peachy!
It was early in the morning when I shot the above picture so its kinda blue-ish. Now that my studio is ready, as I've promised couple of years ago, you could expect more recipes to be posted this year. Oh, I made Balinsasayaw soup yesterday and will be posted on Thursday :-)
Y'all gonna love it, promise. Stay tuned :-)