Estrellas De Mendoza Playa Resort
Location: Laiya Ibabao, San Juan, Batangas
Phone: (+632 819 6050)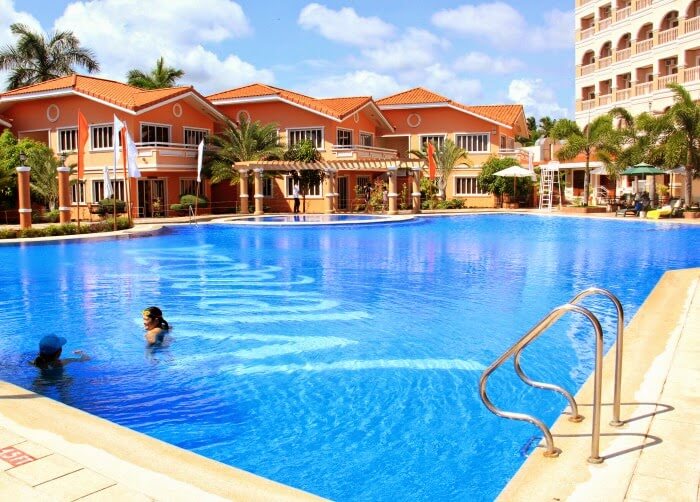 It is cold outside, really cold. So let me provide you with a little vacation just 2 ½ hours away from the metro, further south of the nearby Batangas province...
Tagged as the biggest luxury resort hotel in Batangas, the Department of Tourism accredited Estrellas De Mendoza Playa Resort has big infinity swimming pool (800 sqm) and is the resort's key attraction. 83 fully-furnished superior rooms completed the Mediterranean - inspired main building and is the only high rise resort hotel in the strip of Laiya Beach.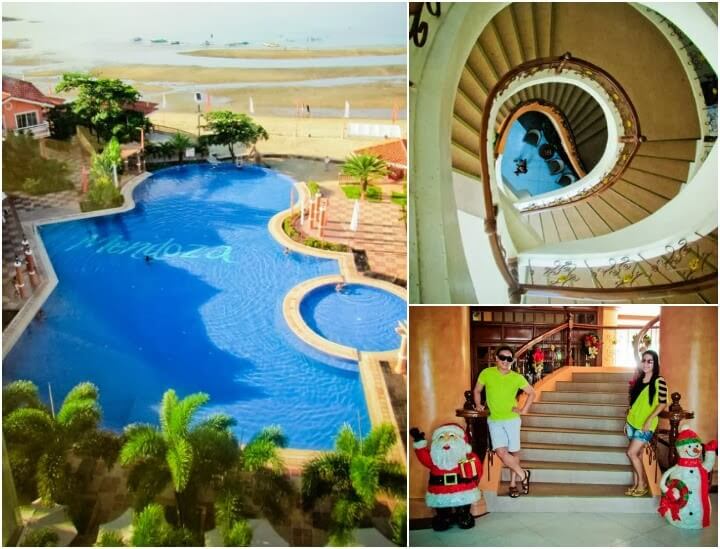 They were received with utmost courtesy. Their spirits rose further when they saw the Christmas decorations adorned the foyer and the lobby's staircase leading to the building's storey. While Peachy was registering, they tried to ride the trasparent elevator on the other side offering a breathtaking view of swimming pool, beach and sea as they go higher. By the time they reached the ground floor back, Peachy and her parents-in-law were leaving the main building and being lead to secluded Cabana. Rome and his travel buddies, stayed-in overnight at the spacious Cabana 1-B (
click here to check out my room review
)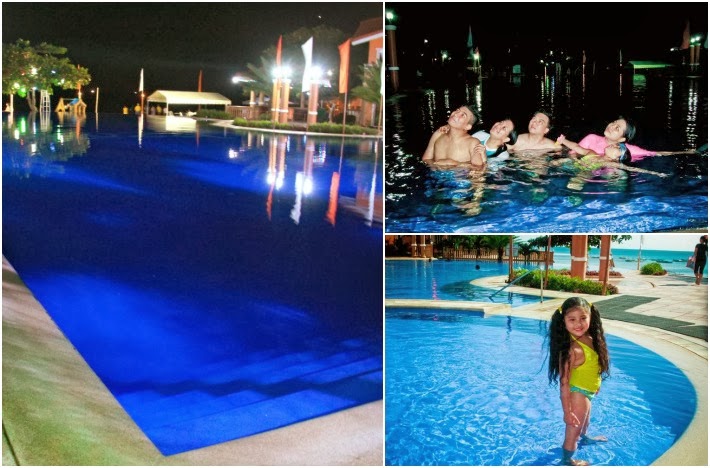 It was a very hot day but he forgot to bring his sunscreen lotion. Rome refused to join his cousins swimming and slept the entire afternoon. It was only after dinner when he had a chance to swim. The swimming pool has a rough edges, floors, and walls. Swimming in your two piece but in rash guard is recommended.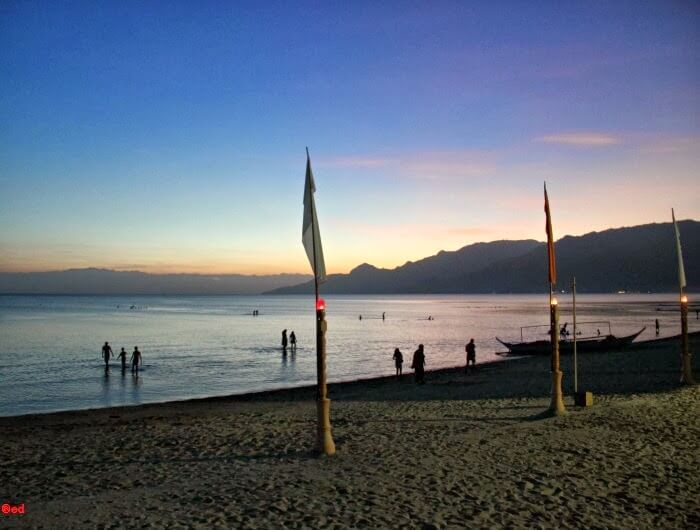 The beach is lovely and a perfect setting for a romantic dinner as it offers magnificent hues of the sunset but not ideal for swimming. Rome jogged, walked and had a "me" time by the beach the following morning. Catching the fresh sea breeze while watching the cloud-capped Mount Daguldol nearby,"AAhh", he said to himself, "I wish I have a choice to be on vacation forever".