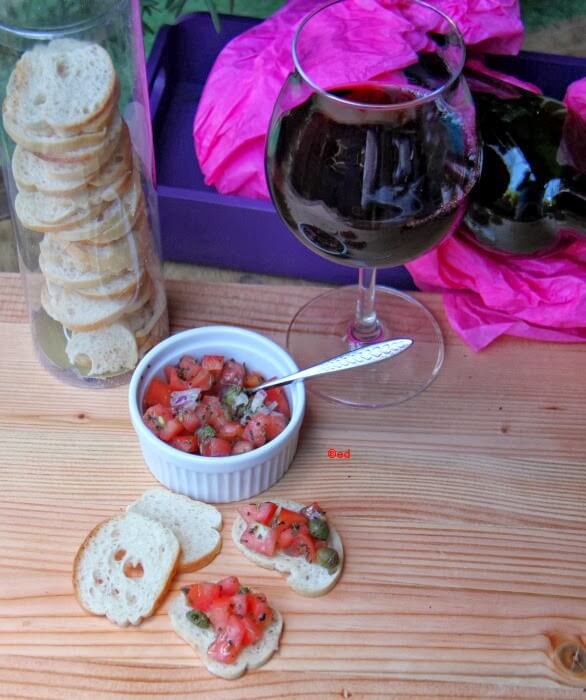 There's no rule in making your cocktail party's hors d'oeuvre. You can put anything adible that pleases your tastebuds. Of course, make sure it is pleasing to the eye.
My second Crostino topping was made from "anything-I-found-in-the-kitchen", so I named it Anyto Crostino.
In a small bowl, I put in 1 tbsp olive oil, diced tomatoes, capers, and sprinkle it with McCormick basil leaves. Pronto! I have made colorful and healthy topping for my Crostino.