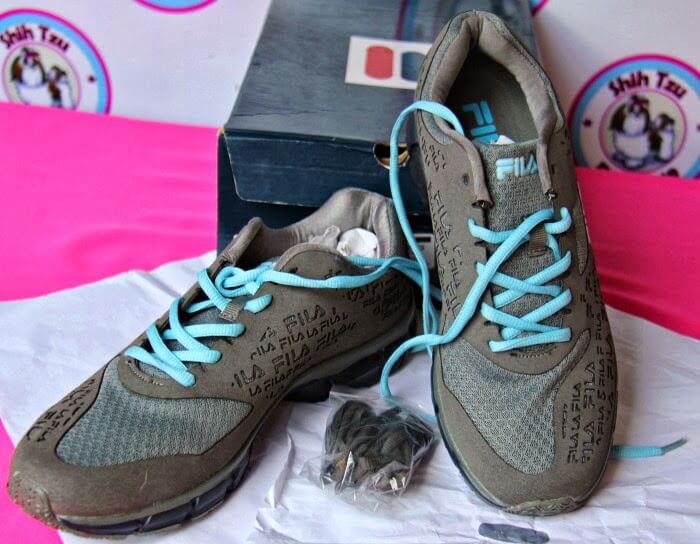 F. DESERVE MENS
Color: Grey 1416
Size: USA 8
Price: Php 4248 1500
Believe it or not, I thought about physical fitness too everytime I eat a 300-calorie-count-nutella-inspired food. Seriously though, now that I've gained weight more than what my age should have, the guilt I felt after I munch a slab of grilled meat is really driving me crazy.
So, I vowed to fitness and health more seriously. First, I have to purchase a pair of training or running shoes because the last one pair of Merrell shoes I have was already donated to charity last year. It was rarely used anyway. Second, I have to fix my daily schedule and make sure I have time for at least 30 minutes of running everyday. Third, I have to decide what type of training exercise I would follow that could, possibly, flatten my belly and firm my body fat. I'm interested to try hiphop dance, jazz, or aerobics, it sounds so much fun! Lastly, I have to reduce my sugar and carbo intake which I think, very inhuman, LOL!

On my checklist, let's rub-out running shoes. I've chose to buy Fila shoes for a bargain price of Php 1500 from Php 4248 last green light sale in Trinoma. As of writing this post, I never had a chance to use it yet. So, stay tuned for my review. Lets see if this pair of shoe will deliver protection, comfort and enhance my performance.