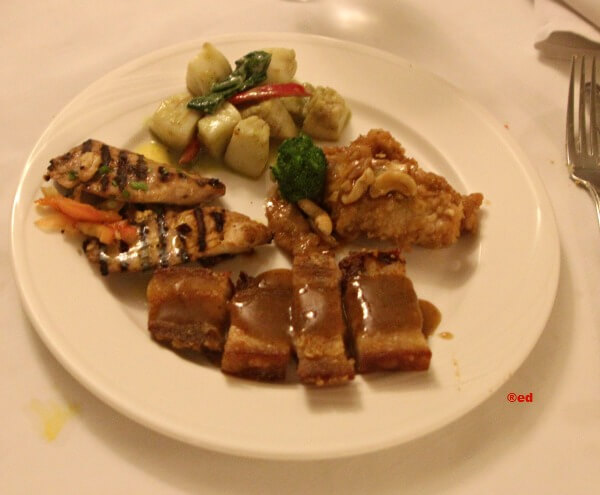 Grilled Fish, Lechon Kawali, Squid in Coconut Milk, Stir-fry Chicken and Cashew
What stopping me to feed you with my gastronomical journey in Bellaroca?
Quarter end. 'twas world war for me during those days. But now that I'm back, the saga in Bellaroca continues starting with our second day dinner at The Clubhouse. Please feel free to share.
--ooOoo--
On our first night, we had a private dinner at the comfort of our Terraza. We decided to avail Bellaroca's buffet dinner on the second night at the resort's Clubhouse.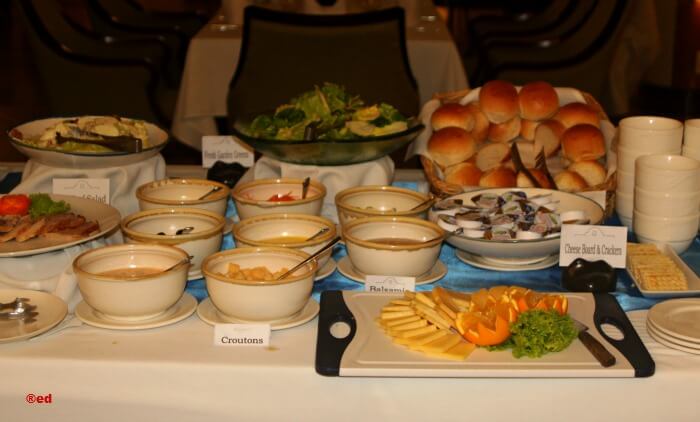 Adjacent to the lobby, The Clubhouse decor is cool and contemporary. Nothing too fussy with an Al-fresco area offering a magnificent view of Mt. Malindig. We chose to dine indoors, a prime location to the buffet table for a tranquil yet intimate dining experience.
Gado Gado, Waldorf Salad, Native Seafood salad, Chicken Galantina
Bellaroca's Clubhouse offered us with home style cooking with dishes that we all know and love. Nothing too elaborate and just straightforward hearty, meaty, and sweet dishes.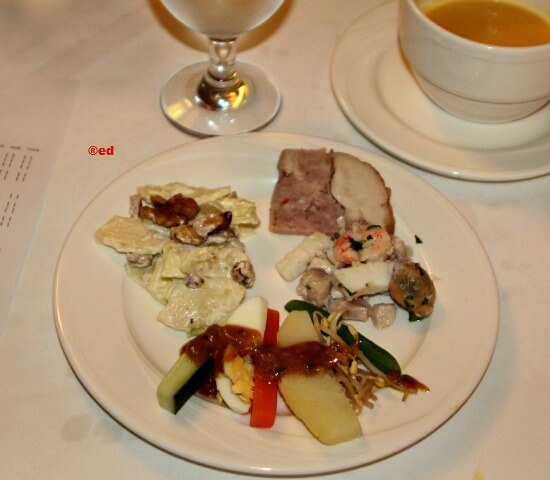 From the all-time Filipino favorite lechon kawali and kare-kare to western waldrof salad, pasta napolitana, and chicken galantina to new found love, gado-gado, the menu serves up a mixture of different cuisines along with more Mediterranean dishes. The tasteful sun-dried tomato sauce on the Pasta Napolitana is what I love. I Drizzled poured a huge amount of Parmesan cheese on it. Cheesy!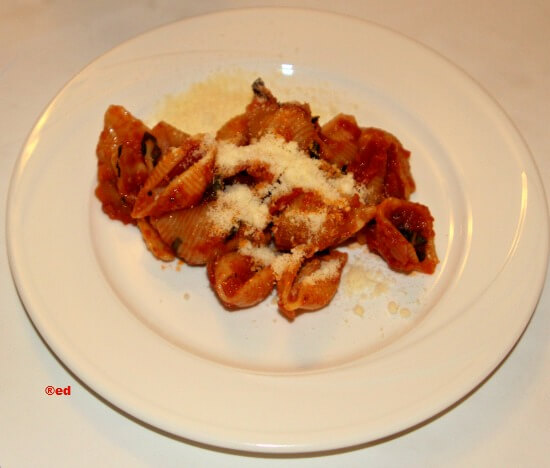 Pasta Napolitana
For a group of less faint-hearted like us, kare-kare is a must. The tripe of beef slices were slow-cooked to perfection, melts in your mouth, they said. It was stewed in thick peanut sauce with a variety of Philippine vegetables and salted with shrimp paste (on the side of my plate).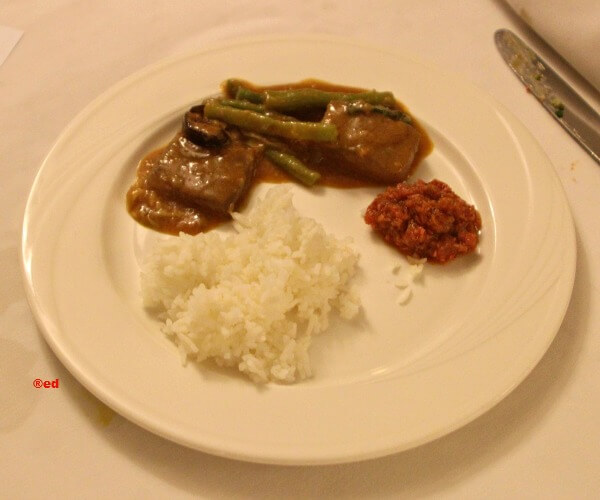 Kare Kare
For the finale, we had Fruit Tratlettes, Crepes Samurai, Mocca Roulade, Fruit Salad to round off the sweet and eventful evening (
Check out my travel blog
). Overall, Bellaroca's The Clubhouse offers honest and straightforward food that every discriminating taste will surely enjoy.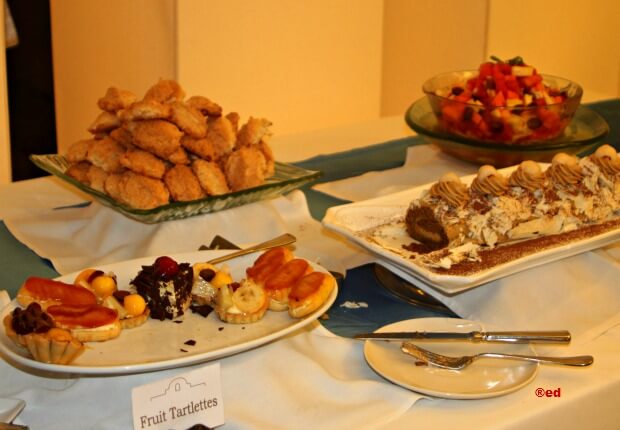 Fruit Tratlettes, Crepes Samurai, Mocca Roulade, Fruit Salad