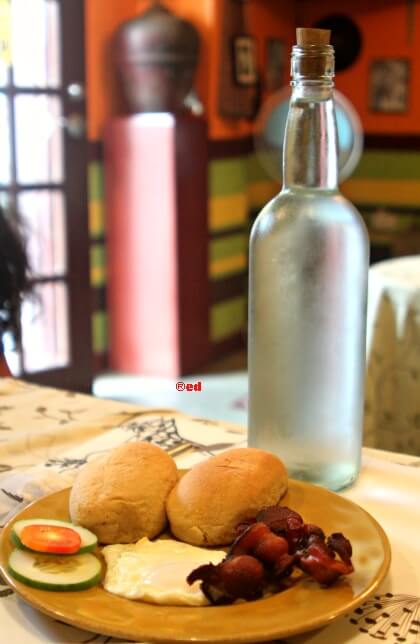 Pandesal with Bacon Php 85.00
If you plan to go to Bellaroca this coming holiday season, I suggest to spend a day or two in the province's capital, Boac. There are some interesting places to visit in the first class municipality such as old houses and the old Boac church .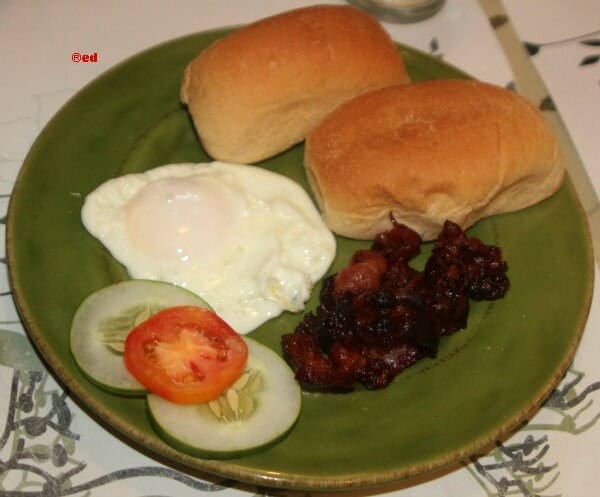 If you wonder where to stay, the only decent accommodation is the Boac Hotel. When you plan it, make sure that its not weekend when you arrive in the charming town so you could visit the museum and other government establishments. That was our mistake when we decided to stay for a day in Boac after our Bellaroca trip, most of the establishments were closed.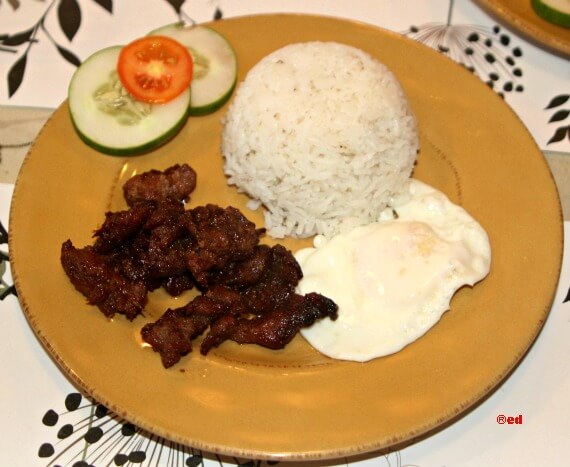 Beef Tapa Php 95.00
With nothing else to do, what do you think occupied our time? Of course, food tripping! Here are the spread of breakfast meals available in Cafe Ma'Mita, the in house restaurant in Boac Hotel. My CIL had Pandesal with bacon while me and Anney chose tapsilog. Peachy and Ykaie shared with pancake, bacon and egg.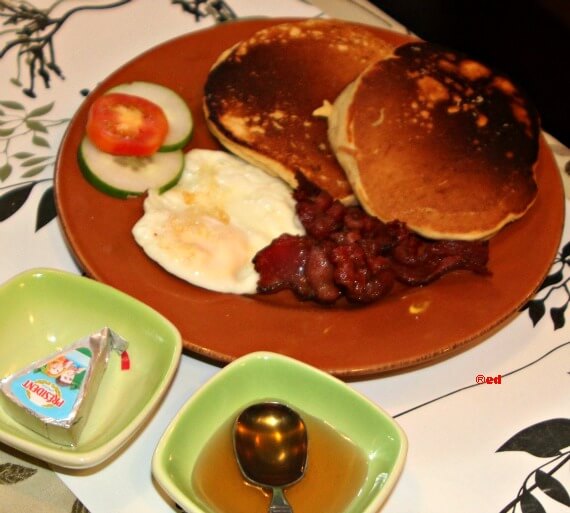 Pancake with Bacon & Egg Php 100.00