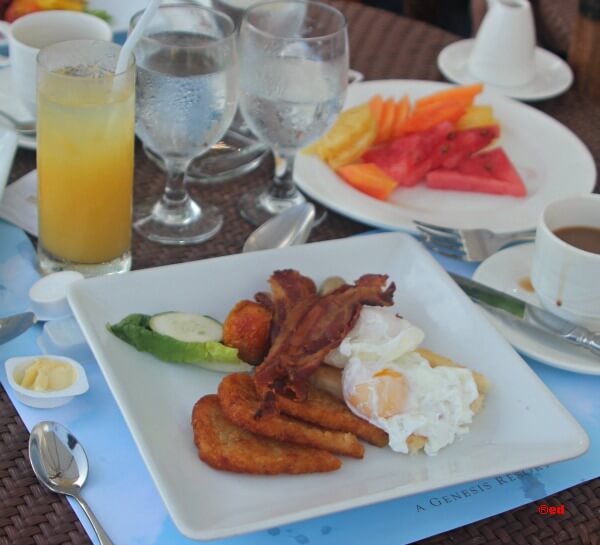 American Set, Php 780++
Ya probably had enough of our Bellarocca food trip after my numerous entry about it. But wait, there's more! Promise, these breakfast meals are my last entry about our gastronomical journey in the Santorini-inspired island resort and spa.
Bacon, croissant, sausages, eggs, steak, tomatoes, hash browns, fruits PLUS panoramic view! not to mention of impeccable service, Bellaroca became close to my heart and I found it hard to leave. But you are right... I gotta move on.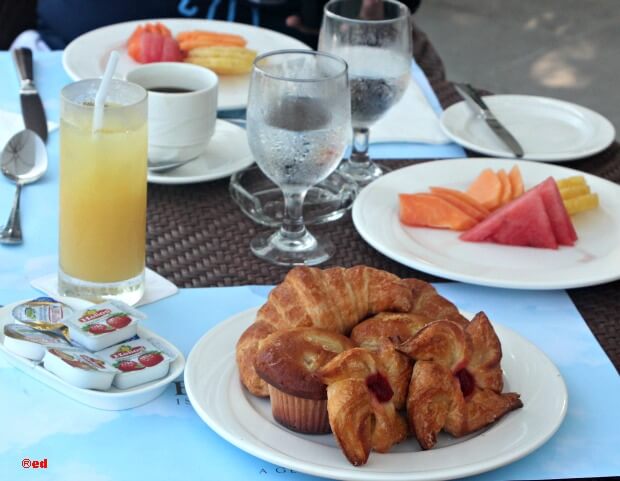 The view of the nearby mountain hills occupied my thoughts while we were waiting for our chosen breakfast. Its majestic appeal makes it feel as if something exciting is just about to happen - and it does.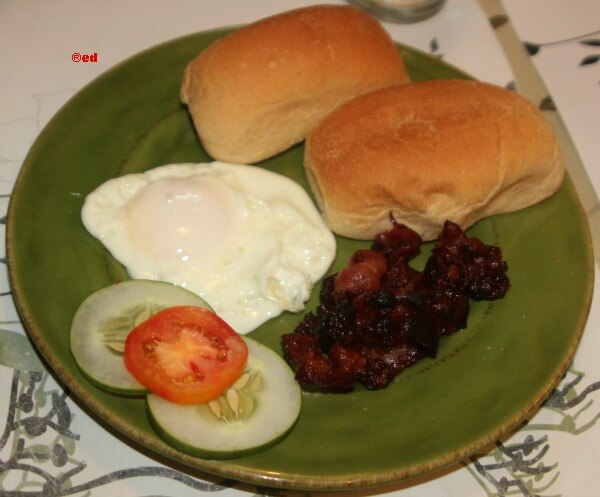 I chose American Breakfast Set that includes breads (danish, croissant and a muffin), bacon, sausages, hash browns and two poached eggs. Tasteful crispy bacon snatched my attention when it was served, it was a perfect partner for my hash browns and breads.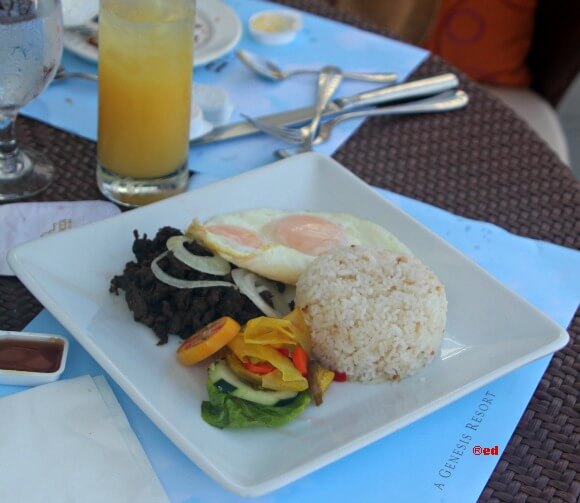 Filipino Breakfast Set (Tapsilog), Php 780++
Anney had Filipino Breakfast Set of Tapsilog and Peachy of Tocino. Both sets includes a slice of banana bread,1 pandesal and fresh fruits.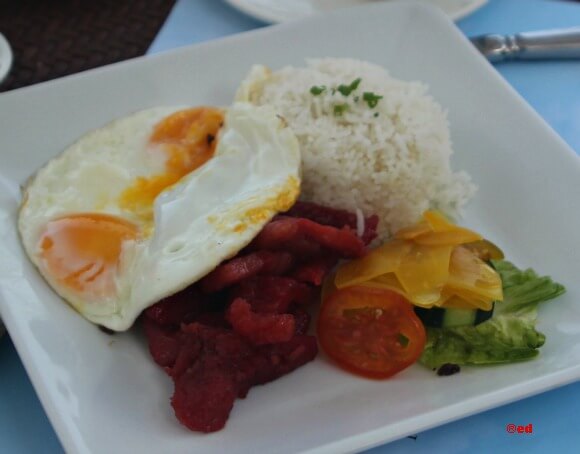 Filipino Breakfast Set - Tocino, Php 780++
My CIL Alvin, chose from the Western Set Menu which includes minute steak, two eggs, hashbrowns, coffee/tea/hot chocolate, chilled fruit juice or slices of fruits in season.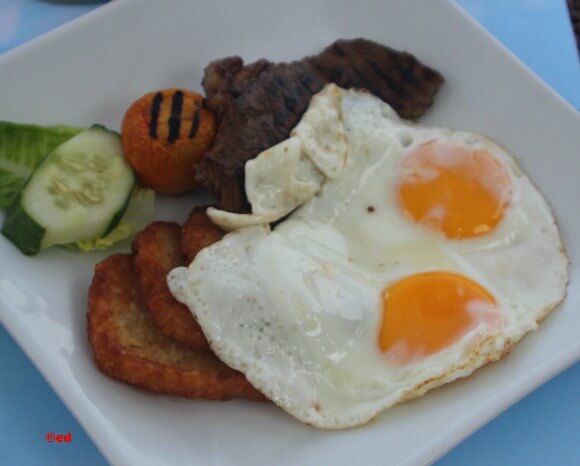 Western Set, Php 980++
The whole experience since day one served us satisfaction and delight. Quite apart from the food though, so much of the charm of The Clubhouse lies in its ambiance.