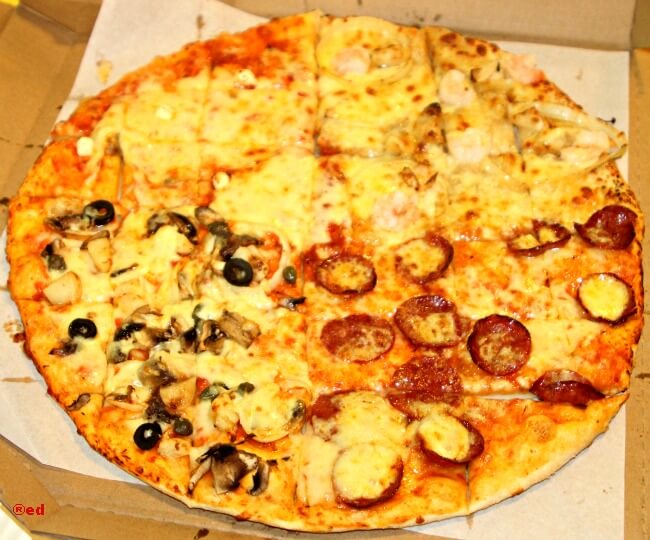 Four Seasons, Php 840.00
Where else could be more exciting to celebrate a reunion other than Yellow Cab? Yellow Cab is where the best pizzas and other dishes are housed to celebrate those 'Remember when?' moments with the people that were there too. It was my Accenture colleagues' top choice to celebrate and share the memories that matter to us, every blast from the past, and that includes fond culinary memories in this restaurant during cancellation holidays.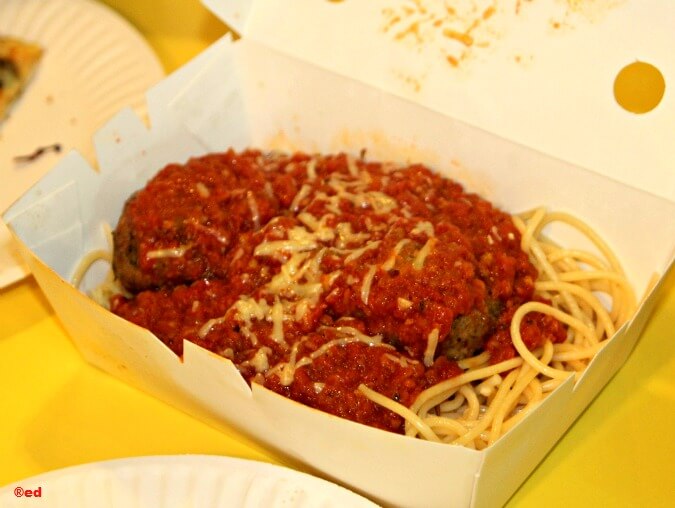 Spaghetti & Meatballs, Php 245.00
With Yellow Cab's wide array of assorted flavors, we ordered Four Seasons. It's no surprise that this specialty pizza is deemed the most popular: flavors of four pizzas put in 1 great pizza: NY Classic, #4 Cheese, Anchovy Lovers, Roasted Garlic & Shrimp, separated by each quarter. It defines all the best selling flavors of Yellow Cab: pepperoni, mozzarella, cheddar, romano & feta, anchovy, roasted garlic & shrimp. We also ordered 2 boxes of Spaghetti & Meatballs - rich and hearty pasta with 2 giant meatballs baked and simmered in chunky red wine tomato sauce. I fully enjoyed the dish, it was warm and tasty.
Overall, it was a glorious day to found out the real bond between true friends over great culinary experience.