Destination: PHILIPPINES, Mindoro Island, White Beach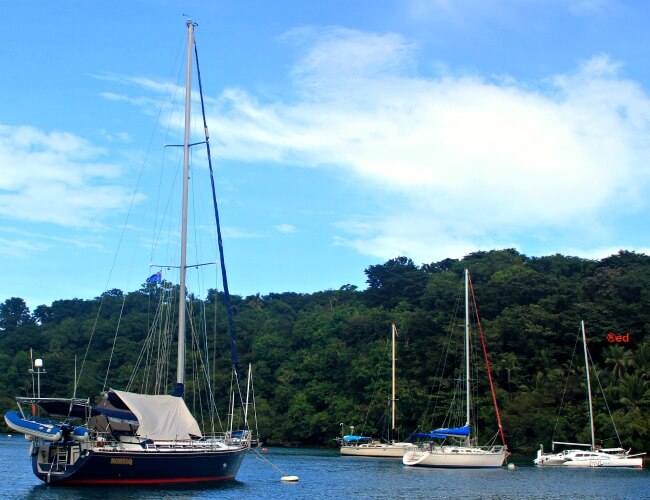 Picture this! Me, sailing in a white catamaran, wearing solid white, stylish yachting clothes, while sea breeze blowing on my face on a sunset cruise.... Socializing in beautiful, tropical Puerto Gallera with like minded individuals, reveling the pleasures of sailing.....
Oh yes, my mind was sailing away when I told you that I'm planning to revisit Puerto Gallera.
You know what? I did! But I didn't go cruising :-(


---------ooOoo---------
'Twas my second time to visit the jewel of Mindoro province later last year with my favorite travel buddies Peachy and Anney. Our cousin Joff , CIL Beck, and niece Shy joined us to celebrate
Ykaie's Hawaian themed Birthday Party
.
We took a bus from Buendia terminal to Batangas pier, about three hours ride. Ticket was Php 170 per person. When we reached Batangas Port, Father and Son Lines crew arranged our transfers to and from Puerto Gallera.I forgot how much it cost but what I remember was we also paid P50 environmental fee and the P30 terminal fee each.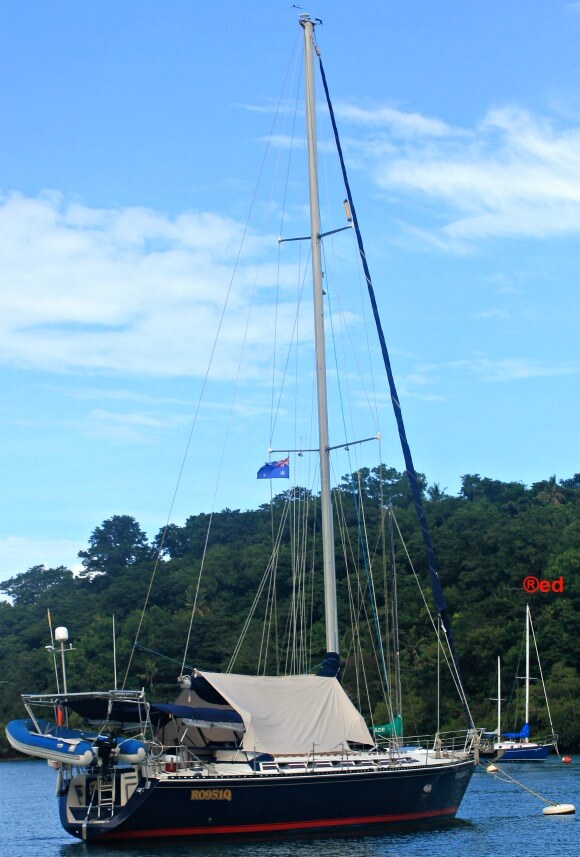 I would say that it is the most favorite destination of the residents of Metro Manila because of its proximity to the City. During long weekends and holidays, local and foreign tourists flocks to this beautiful destination. Im sure, rates are kinda high during those seasons.
I've found out, there are many reason to revisit Puerto Gallera if you hoped for water sports activities like scuba diving, snorkeling, and my ultimate dream....cruising.
Puerto Gallera has three ports, Sabang , Muelle, and White Beach. Anney, picked White Beach the farthest of the three. Our first stop was Sabang, the ferry needed to drop and pick-up passengers. Argh... the long wait was killing me. Next time, I'll DIY my transfers so that I could save time to enjoy my trip.
Next ferry stop was at Muelle, located on the northeast coast of Mindoro Island.
Inside a historic, natural typhoon shelter.....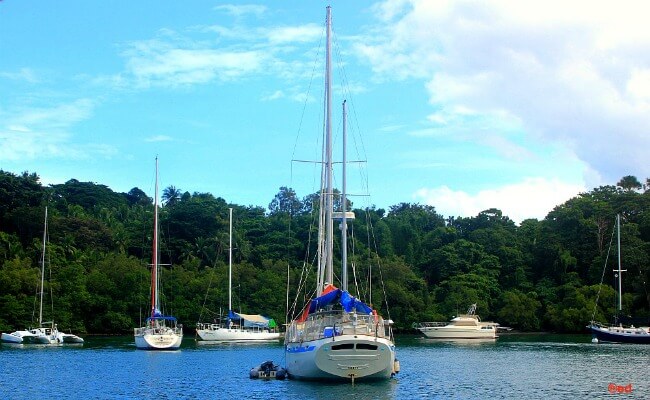 .... there lies all the glory of Puerto Galera Yacht Club at approximately N13° 30.75' E120° 57.25'
Look! a parade of white and blue yachts!
The yachts were very shy, unaware of the their beauty capturing my soul...
My growing desire to cruise was haunting me again when I saw these beautiful yachts silently seducing me, but sailing was out of the picture when we planned this three day vacation.
On other day in paradise perhaps, I convinced myself.
I wish I could print it like the way I see it in my naked eye.
So here, I made this post to remind me of this personal goal.
Plus, I made a little research on how much would it cost.
Puerto Galera Yacht Club offers sailing courses (Basic, Intermediate and Advanced) cover three days of full time tuition with maximum time on the water. Sailing courses are supervised by a full-time instructor, safety boat and crew. All safety equipment is provided as part of the course fee.
Click here
for the rates and thorough information.
I think, I'm gonna revise my bucket list and put cruising on the top list of the things I need to do before I die...hmmm..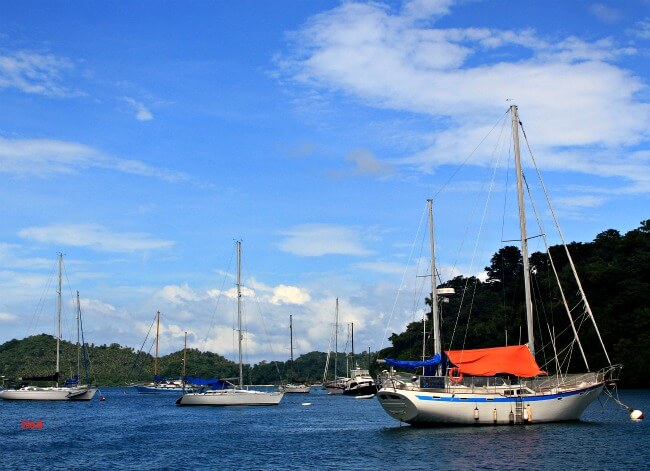 Puerto Galera Yacht Club
P.O. Box 30450 Sto Niño
Puerto Galera
Oriental Mindoro
Philippines
Email: clubhouse@pgyc.org
Telephone: +63 43 287-3401
Facsimile: +63 43 287-3401
Mobile Phone: +63 917-520-5874
Twitter:@pgycnews