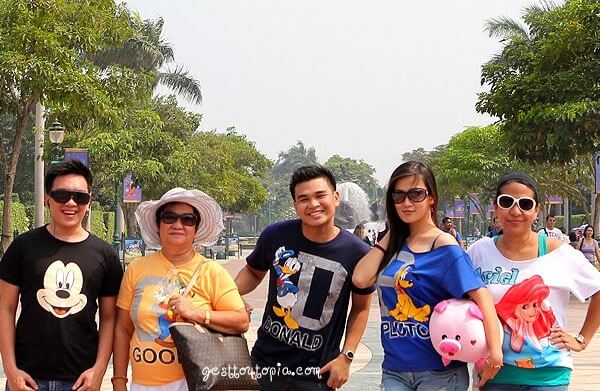 Wearing our Disney character inspired shirt courtesy of the well-known sissy Anney, we headed to Hong Kong Disneyland in the afternoon. I wore black shirt with print out of Disney's superstar, Mickey. I was excited to meet the famous Disney Characters.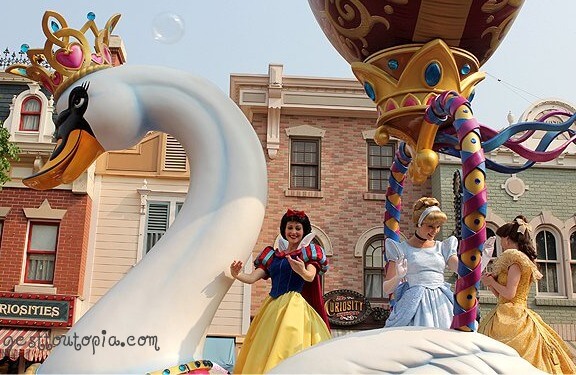 We arrived just in time when Flights of Fantasy Parade was about to start at 3 PM. I feel the kid in me when I saw the characters of the fairy tales came into life. The Disney princesses are beautiful and real! I saw Sleeping Beauty, Snow White, Cinderella, and Belle moving, waving, and dancing. Tinker bell is my favorite character.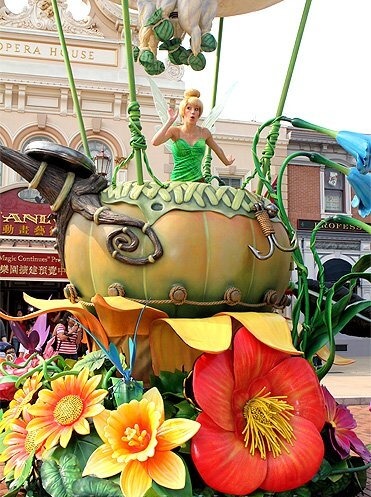 Lead by the good natured and loyal Mickey Mouse, other characters that we saw in the Fantasyland are; the lovely Minnie Mouse, the hot-headed but usually good-intentioned Donald Duck, Good natured but not too bright Goofy, Mickey Mouse's best friend and faithful pet dog Pluto, cowboy Woody, Jessie, and the cuddly Winnie the Pooh.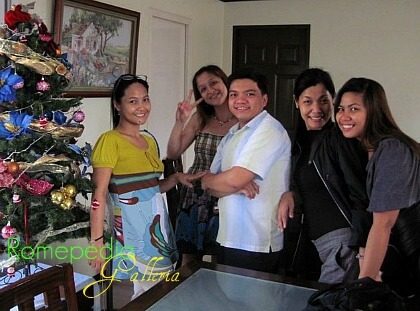 It was a magical day meeting my favorite characters full of fun, fantasy and adventure. I'll tell you more Disneyland stories on my next posts.