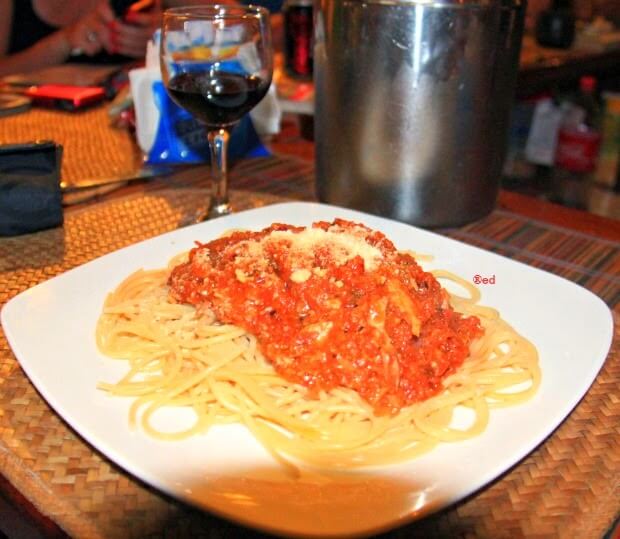 When we were in the stunning town of El Nido last February, my cousin Mabel, local and resident of El Nido recommended Artcafe when asked where is the best place to spend our dinner around town.
Artcafe, located in the heart of the beautiful town is the best place to eat indeed... and party too! with local band playing lively music from reggae to rock, to alternative, to pop, anything actually, you just name it and the Sikap band will be happy to perform its best rendition for you while you dine in.
The restaurant has a pleasing atmosphere; Filipino inspired interior with art paintings adorned its walls. It is a bubbly place with tourists from all parts of the world coming in. Majority of the crowd were Caucasians, Trixie and I were the only Asian on that night but its not an issue – feels like I was in another country, lol!
I had pesto while Trixie chose tomato based pasta with prices ranging from Php 220 to 230. The food was great! If you are hungry from all-day island hoping you'll be satisfied with Artcafe's huge servings. They are using local produce as much as possible; in fact, they grow their own vegetables, salads, herbs and fruits on their own organic farm. They have everyday specials like seafood Paella, Pizza Panchetta and Chicken Casserole. Plus, pastries and cakes too!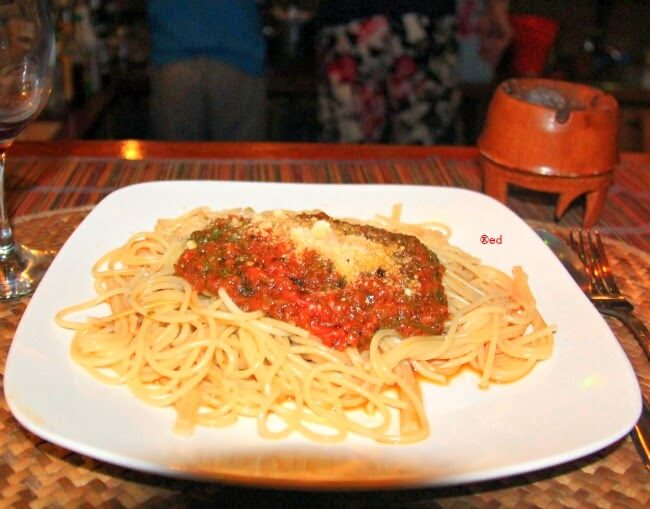 A bottle of Australian red wine keeps us subtle until past midnight. We've met new friends and enjoyed the night. Don't leave El Nido without trying to dine here! Artcafe is located in Sirena St., 5313 El Nido Bacuit, Palawan, open from Mon - Sun: 6:30 pm - 11:00 pm.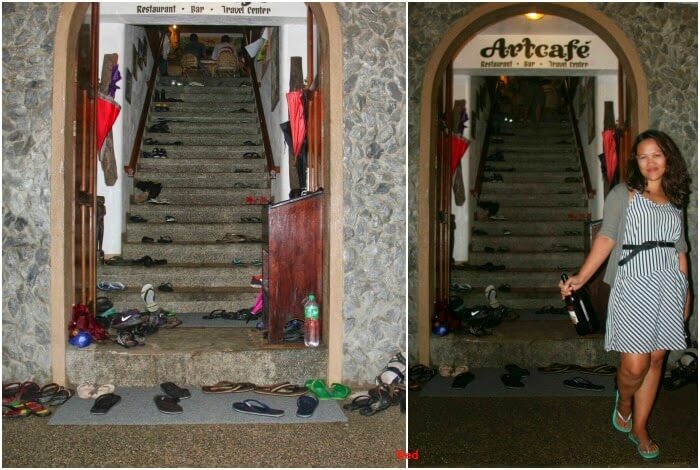 Respect: Slippers and shoes are not allowed inside.