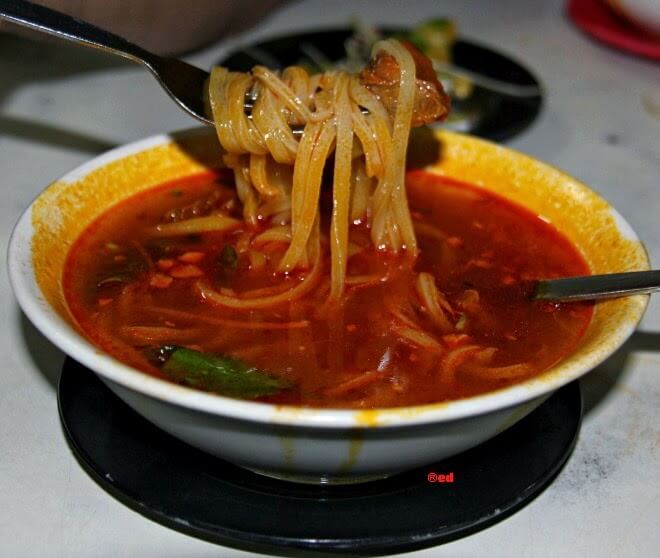 Rediscovering food from my hometown brought a lot of funny memories to me. In Puerto Princesa City, where I spent my college days, we usually hang out in a "Chaolongan" after school. Chaolongan is a Vietnamese restaurant that serves this noodle dish - chaolong. If "Lugawans", "Pares" or "Gotohans" are the popular after-drinking-session hang out in Metro Manila, Chaolongans, scattered around my favorite city are the most popular among locals and foreigners alike.
Chaolong is a Vietnamese noodle dish brought to Palawan by Vietnamese refugees who escaped Vietnam during Vietnam war and found home in the island in the 70s. Contrary to Vietnam's "Chaolong" which is a congee or rice porridge with pork innards, Palawan's Chaolong is made of rice noodles top with stewed beef, pork, or chicken meat. Appropriately, this Vietnamese noodle dish is called Pho (phở) in Vietnamese cuisine.
Raw toge (Monggo or bean sprouts) and mint leaves are added on top of the steaming stew before eating. Vietnamese baguette or bánh mì with choice of fillings from chicken, pork, beef, butter and garlic spread or longganisa is chaolong's best partner.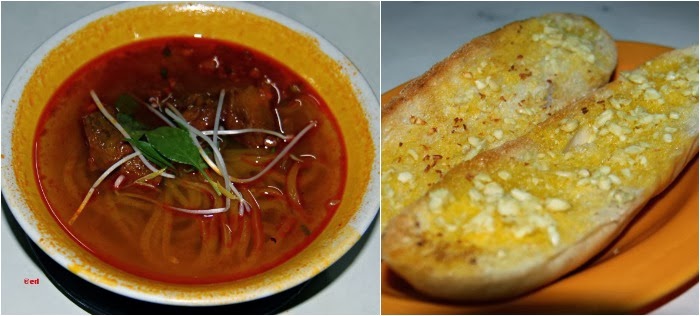 Note: Rene Saigon in Pardeco, Niche at Manalo corner Burgos Streets, Bona's in Manalo Extension, and Pho Saigon located in San Manuel are the most popular Chaolongans.