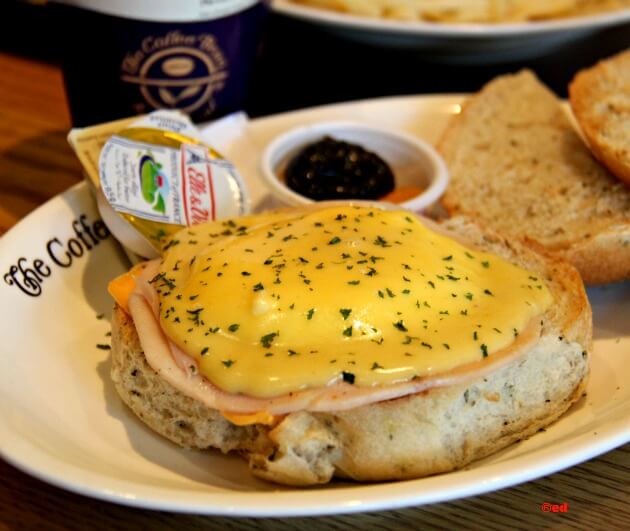 Eggs Ben, Php 245
The Ayala Triangle Gardens - Here we went again. Me, and my office mate, Ryan, couple of Saturday mornings ago checking out what restaurant would fill in our hungry stomachs after another long hours of non-stop work at our office nearby. Most of the restaurants were still closed because majority open at 10 AM (probably another reason why I was having a hard time completing this project). The Coffee Bean and Tea Leaf which by the way, one of the restaurants in the park that opens as early as 7 AM was our choice for quick breakfast and caffeine fix.


The restaurant occupies the best location in the park. From al fresco area and also inside, diners have a very good view of the lush garden; manicured green grass and towering trees. The atmosphere here is relaxed and young, with people catching up with old friends and its the Makati yuppie's place for a casual post-work thirst-quencher.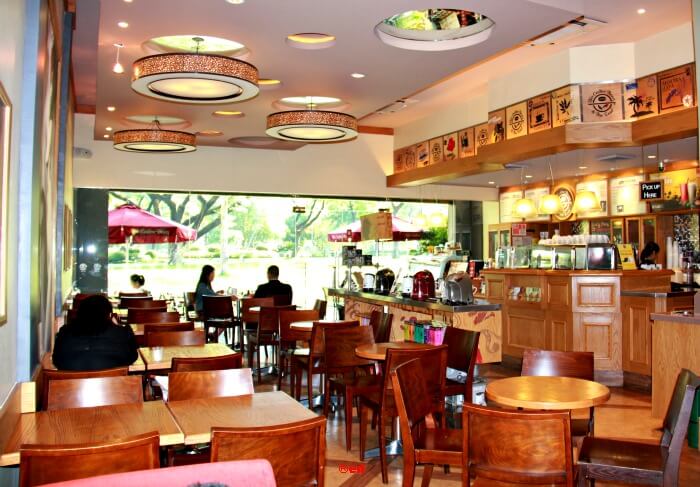 There are wooden tables and chairs that offer homey feel and couple of tables with couch that offers comfort. The restaurant/cafe is a perfect espresso pit stop for Makati employees that comes together to have human connection over coffee. Drinks menu is offering wide range of coffee, tea, herbal and fruit infusions. However, the food should not be overlooked. I chose Eggs Ben while Ryan had Spicy Tuna Linguine Pasta.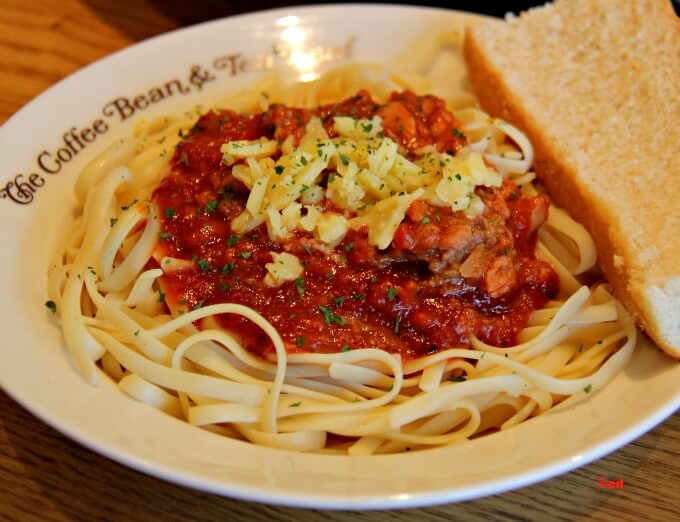 Spicy Tuna Linguine Pasta Php 195

Eggs Ben, from the breakfast sets, was served with Today's Brew, a serving of stewed fruits, butter and blueberry jam (?). I liked the freshly-baked bread but I felt that there's something missing with in taste of my chosen dish. Ryan was satisfied with his dish but complaints about the price afterwards. The crews were polite and service was good. Overall, it is a perfect venue to have an intimate catch-up or have good conversation with with your friends.
Food Quality : 4
Ambiance : 5
Service : 4
Cost/Prices : 4

The project's criteria are; Food Quality, Ambiance, Service, and Cost/Prices, where Five (5) indicates "Exceptional Experience", Four (4) indicates a place "worth a come back", three (3) means "a casual place to eat", two (2) means "acceptable", and one (1)) means "poor".
Coffee Bean & Tea Leaf
(02) 621-6112

Ayala Triangle Gardens,
Makati Ave. Bel-Air,
Makati City