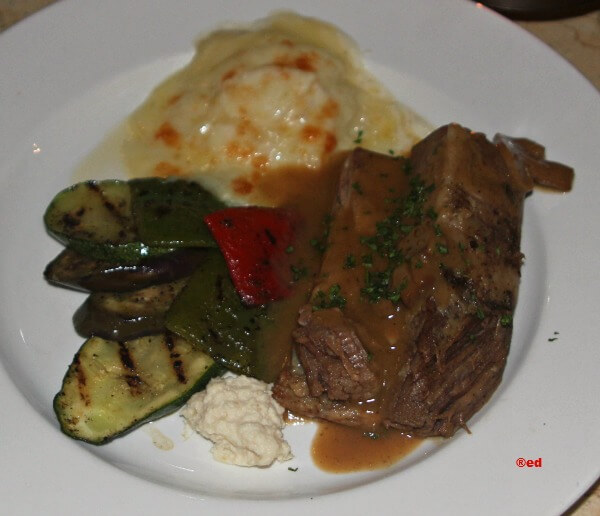 10-Hour Roast Beef, Php 655.00 net
Tired of the same old fast food fried flavors after a shopping spree?
If you happen to be in Greenbelt and your French palate desires for sophisticated, French restaurant that serves classic, tender and slow roast beef, try Bizu Patisserie's award winning slow-roasted US beef belly. This slow-roasting method enhances the natural tenderness of the meat. Don't worry, you don't need to wait 10 hour before you could taste it. It was roasted in advance and served at room temperature when my friend Carlo and I dined here last December. It was served with grilled, succulent vegetables such as horseradish, potato gratin, and mushroom espagnole sauce. I paired it with available red wine but I forgot to take a pic.
Mixed Ravioli, Php 395
While waiting for me to arrive, Carl ordered Le Soleil, a combination of Mango, passionfruit, yogurt and honey. He partnered it with Mixed Ravioli - Duo of handmade spinach and cheese ravioli and mushroom ravioli, pomodoro, crumbled Feta cheese, and fresh basil chiffonade.