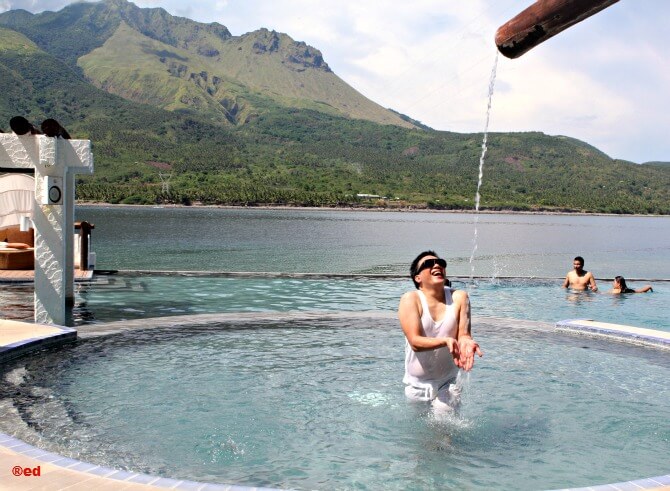 "All in time, you gotta travel around the globe", Rome said to himself while letting himself mesmerized by the beauty of neighboring green cliffs and forest of Mt. Malindig. While resting a bit in the balcony of their Terraza after a long and luscious lunch at the resort's Clubhouse, the tranquility of the place enabled him to rest in silence, away from the hustle and bustle of everyday life in the Metro. Anney and Ykaie dressed in their rash guards woke him up, asking him to join them to make a splash into the resort's swimming pools. Excitement kicked-in when he finally remembered where he was. He jumped out from his bed, changed his clothes and called the front office to arrange a golf cart service to pick them up from their Terraza to the seaside swimming pool.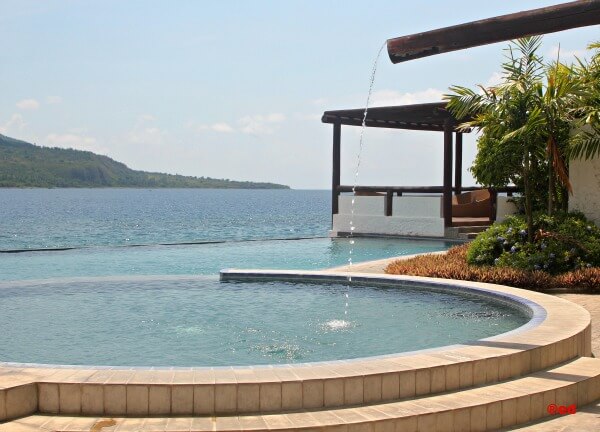 Only guests who choose to stay in Bellarocca's garden and cliff villas will experience the best amongst the accommodations in the Santorini inspired island. They'll have their own infinity pool, outdoor jacuzzi or whirlpool, and exterior lounge area. Clientele like Rome's group, who chose to stay in suites, casas and terrazas however, have access to the three common swimming pool in the island; seaside swimming pool, hotel lap swimming pool, and natural hot spring pool.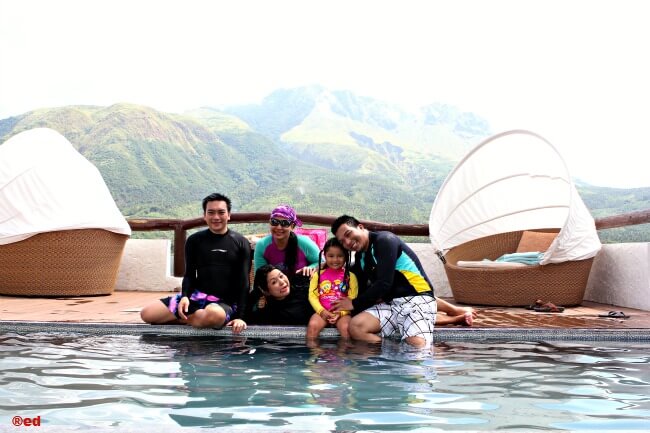 The seaside swimming pool is just one of the incredible features of Bellarocca. it has a view of the ocean and a breathtaking backdrop - the volcanic mountain range of Mt. Malindig. The flowing water is clean, soft on the skin and hair, and there was no smell of chlorine. Freshwater in the island came from the nearby reservoir in the mainland Marinduque. The pool wasn't tiled though, they were told that the water is sulfuric and would destroy the tiles but water supply is treated and filtered to remove all mineral and chemical impurities.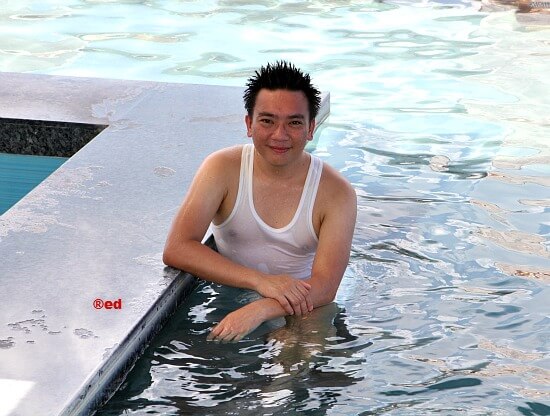 The pool has a spectacular sun deck, gazebo, and a sunken bar in bright white. They ordered refreshments from the nearby Seaside Pavilion. They noticed that staff are attentive without being obtrusive. Green-striped fresh towels were handed to them, free of charge.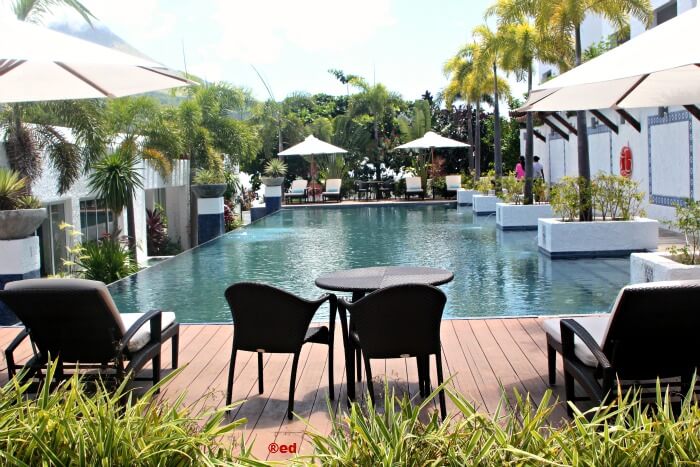 On their way to the Terraza, passing through the lap pool, they were tempted to splash out again. The hotel lap pool is hidden away in this quiet residential neighborhood behind Bellarocca's main entrance and open to guests until 9 PM everyday.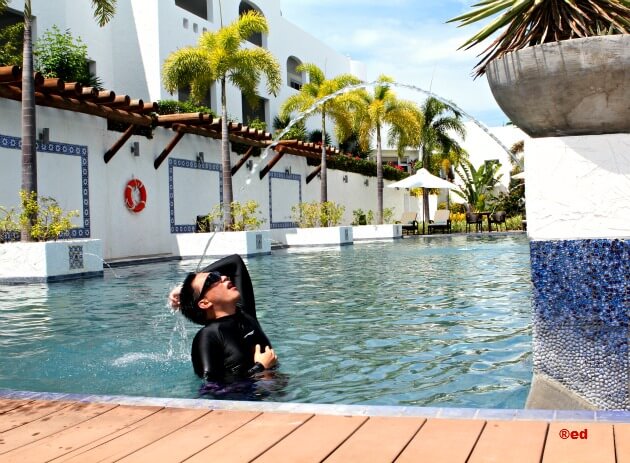 Surrounded by palm tress and classic Mediterranean inspired suites, they dived in and did race laps from one end to another. When Rome tried to float, azure blue sky above smiled at him, he felt total serenity and calmness. Its like they own the entire island. Water was warm and no other guest plunged in until the end of that day.