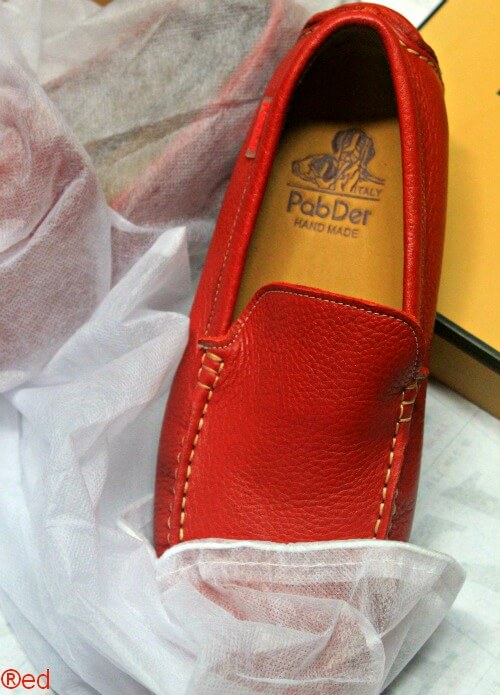 I've just purchased an
Orange-y leather belt
from Pabder earlier this year and then a pair of
black suede Pabder casual shoes
couple of months later from the same Italian brand. Guess what I just bought recently? Yes, another pair of Pabder shoes to match that orange belt.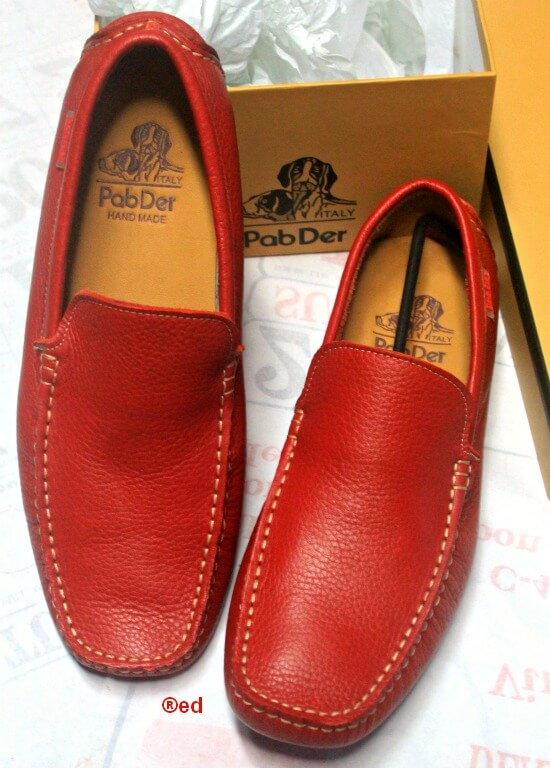 Design: TM0911
The true premium scent of authentic leather, when I opened the box, was pure happiness. The fact that the product was hand made, I am sure, the quality of the shoes are also standard just the same as my black suede shoes. Like the black pair, its out soles were made of flexible and durable rubber and its insoles are soft and really comfy. I could match it with summer shorts, denims and even casual pants. Good news is, in case of excessive use that may result to damaged soles, I could have the soles fix at any branch for just Php 300 pesos ($7.09). So, if you think Php 3200 ($75.93) is so expensive, think again!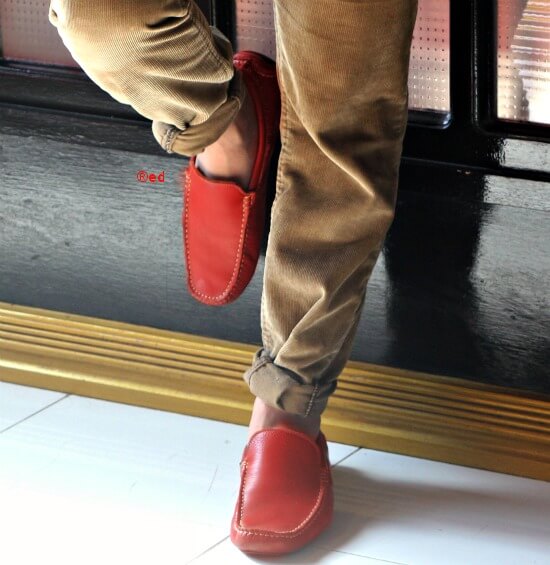 My primary concern in my wardrobe collection are utmost comfort, practicality and sensible style. It doesn't need to be pricey nor branded. I don't like apparels with elaborate and bizarre decorations, I am a fan of plain colors and vintage prints. When it comes to footwear, I will never choose that red sole imitation, please!
Yes, there are shoes that are stylish and pain-free and that is Pabder!
Top: Philosophy
Pants: Levis Corduroy
Belt: Pabder
Shoes: Pabder