Location: White Beach, Puerto Gallera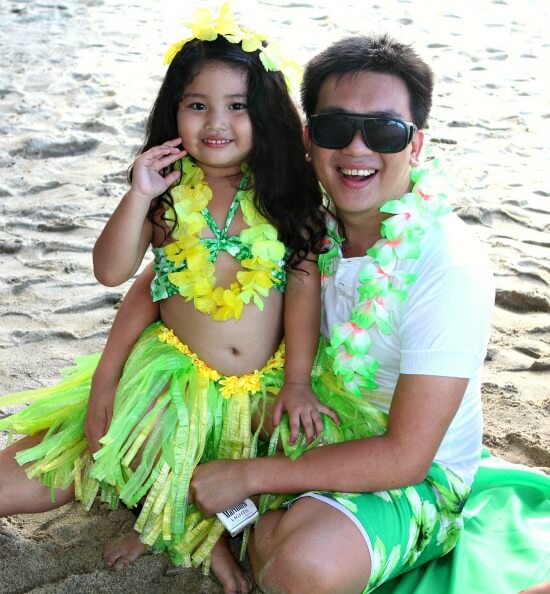 The moment we arrived in our destination, the power duo of Anney and Peachy immediately prepared the much anticipated tropical Hawaiian themed birthday party of my niece and goddaughter, Ykaie. It's her 4th birthday celebration. Every year, she celebrates her birthday party in a grand style courtesy of her mom and her creative genius aunt Anney.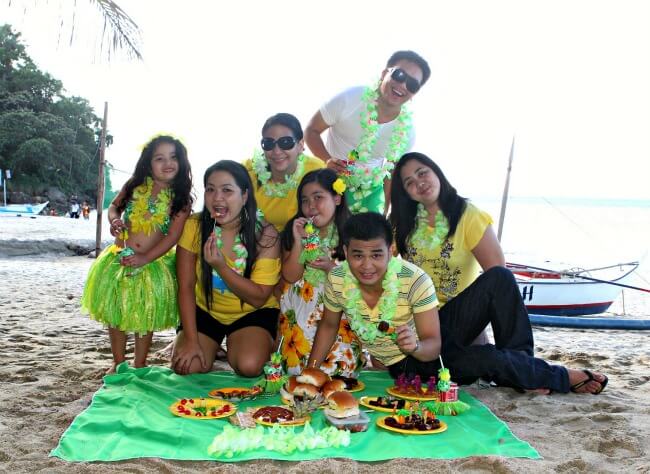 By the shades of a coconut tree, at the sea front of our accommodation they assembled the dishes that they pre-made in Manila. We had Bacon wrapped pineapple bites, Pineapple tarts, Hawaiian Fruit Skewers, Mini chocolate cupcakes, Pineapple cream cheese spread and crackers, Soy ginger porkchop with pineapple salsa, Sodas in hula skirts, and her Beach Luau themed birthday cookie tray.
Click here to see the close up images.