Palaisdaan RestaurantBrgy. Dapdap, Tayabas,Quezon Province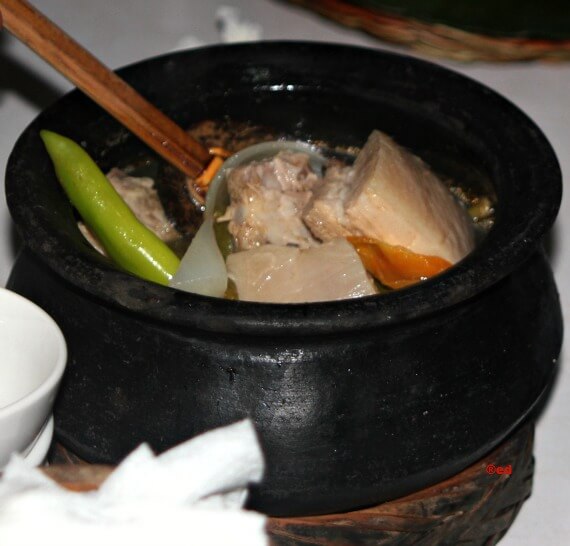 Sinigang, Php 250
If you want to scape the stress that the very busy Metro Manila brings and you feel like you want to experience the simple joys of the province without traveling too far, consider driving down south to Lucban, Quezon. And if you stuck in the middle of the provincial crossroads thinking where to eat, try Palaisdaan Restaurant. The Palaisdaan Restaurant is located in Brgy. Dapdap, Tayabas, Quezon Province, approximately 15-30 minutes ride from Lucban.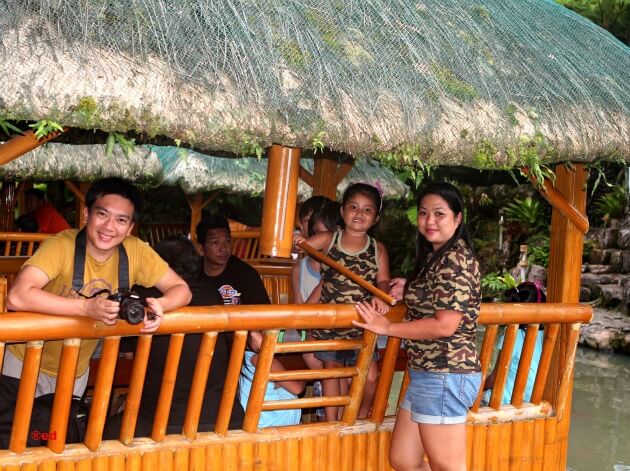 When we went to Lucban in Quezon province last summer to witness the colorful Pahiyas Festival, Palaisdaan Restaurant was one of our itineraries in our three days / 2 nights stay. Dependable Filipino cuisine, floating nipa hut on a bamboo raft, and provincial atmosphere, that's what you'll get when you dine in here.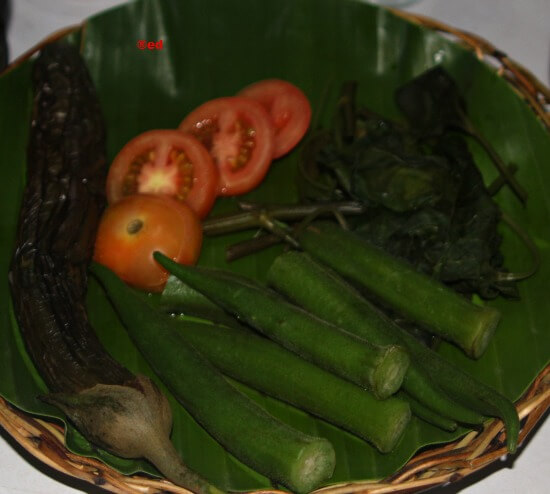 Mixed Steamed Vegetables Php 50.00
Pork Sinigang is always a blockbuster not just for the kids in our family but for the grown ups too. Personally, I loved the mixed steamed veggies, it has a natural sweetness, probably home grown.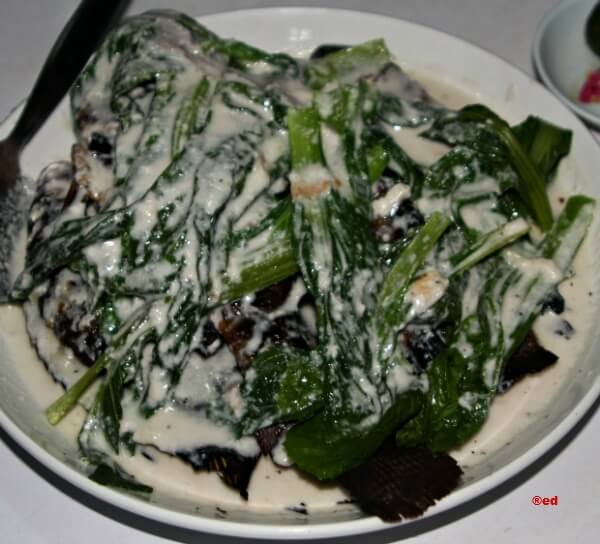 Sinugno Php 270.00
Sinugno, grilled Tilapia stewed in coconut milk with leafy vegetable is their bestseller but failed to please my humble taste buds because the Tilapia was so dry and so small.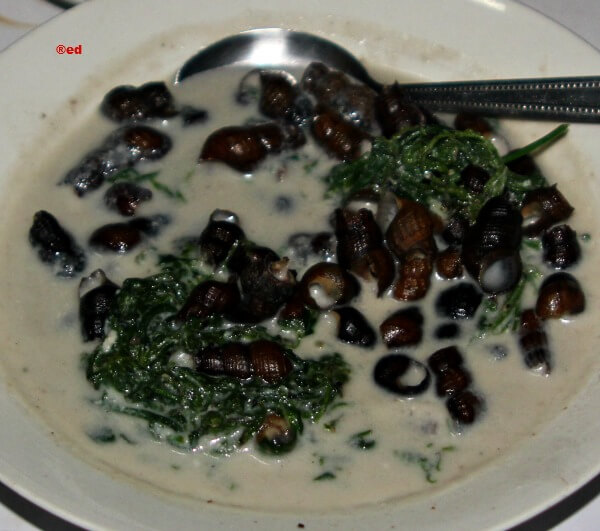 Ginataang Suso with Pako Php
Ginataang Suso with Pako (snails with fern vegetable stewed in coconut milk) was what I liked most. That was my first time to try pako or fern vegetable and I loved it, the rich taste of snail blends perfectly with the veggie. Our only complain though, it gave us tough times in picking the meat inside.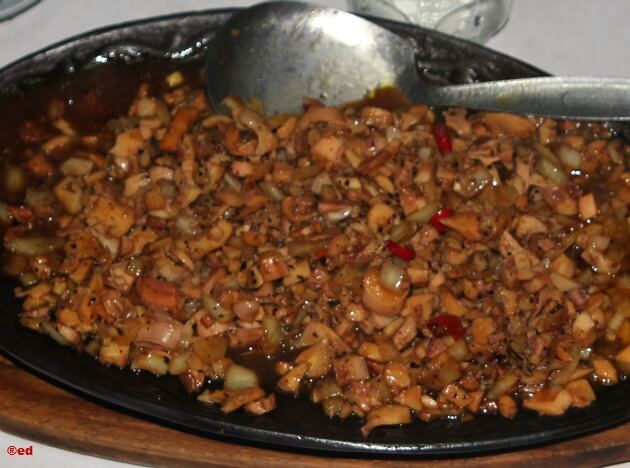 Sisig Pusit Php 185.00
Although freshwater fish and veggies were dependable dishes, I discourage you from ordering seafood dishes. Maybe because its far from the sea, sea foods weren't fresh.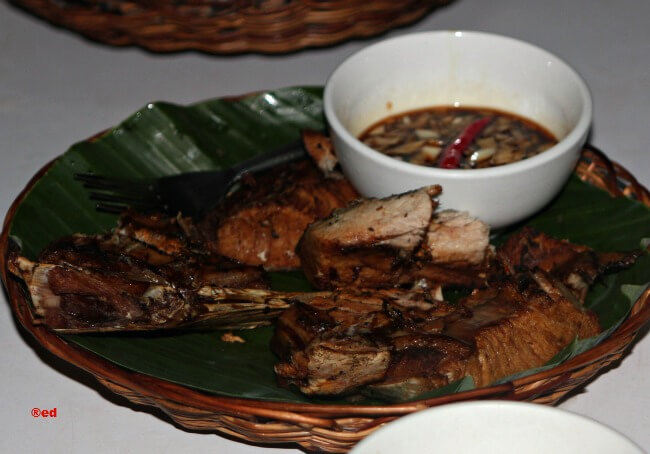 Grilled Tuna Php 70.00
Spend your lunch in this restaurant and you'll probably enjoy its provincial feel but try another venue for your dinner because the open-space restaurant is dominated by mosquitoes at night.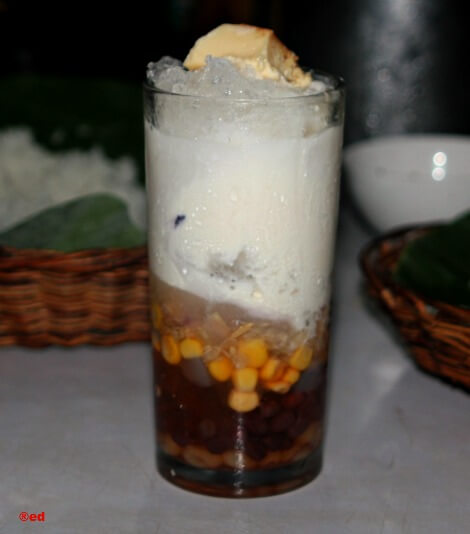 Halo halo Php 45.00