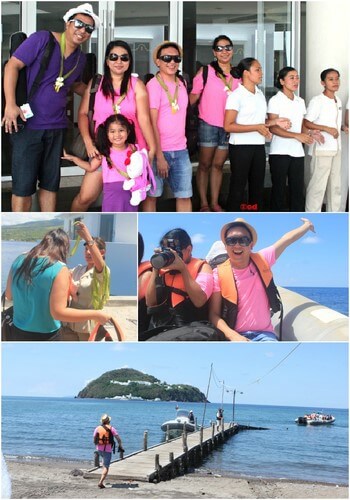 Straight from night shift, Rome met his cousins at NAIA airport terminal 3 only to found out that they were at the wrong terminal. They rode another taxi that brought them to Manila Domestic Airport which was, unfortunately, another wrong terminal. They took another 15 minutes taxi ride to the "old terminal" as the driver called it and finally found Zest Air terminal that would bring them to the island of Marinduque. Like any other local carrier, their fight was delayed for about an hour.
Round-trip ticket was about Php 3500.00/pax at a discounted price. It was their first time to ride in such a small airplane. Rome sat by the window, and was a little bit scared when he saw the plane's propeller. Anney, on the other hand, was complaining about the aircraft's smell. There's no other aircraft that travels from Manila to Marinduque but Zest Air (three times per week), so they didn't complaint. Although their flight was delayed for about an hour, they touched Marinduque's airport safely.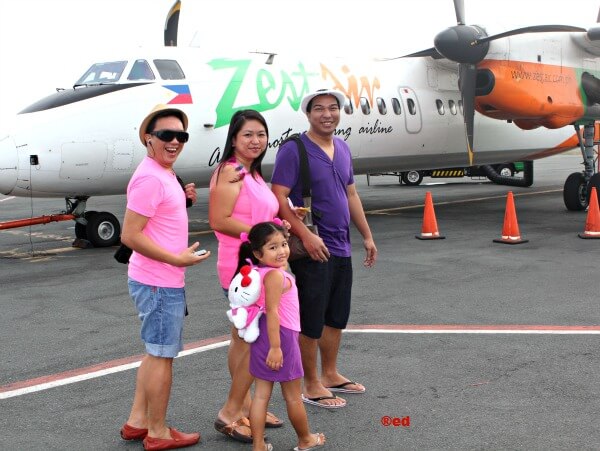 Bellarocca's airport staff were waiting at the airport and gave them a very warm welcome soon as they step out from the airport. Bottles of cold water and fresh towels were given to them so they could freshen up after their long journey. From the airport, it took another 30-45 minutes land travel to reach the port and another 5 minute speed boat ride to the island. They were treated like gods and goddesses when they arrived, the staff welcomed them with local songs, dance, flowers, and warm smiles.
Welcome drinks
were served at the lobby while quick orientation was also held.