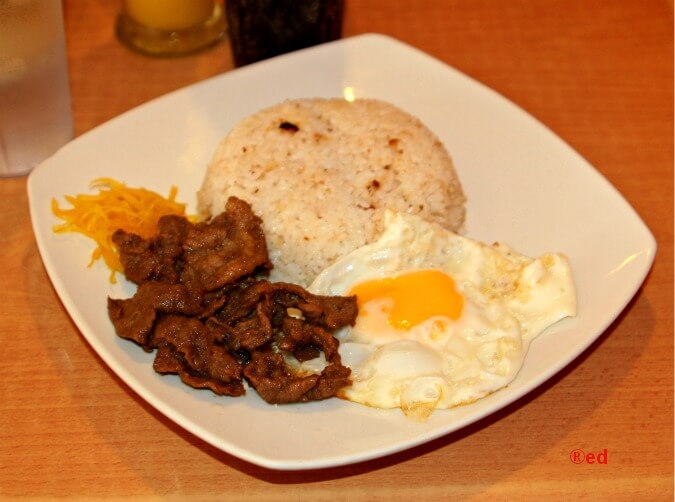 Tapa King, Php 135.00
The Canadians lighted up when another "despedida" or farewell party has been thrown to us when Nathalie was promoted to a higher post in our office. The departing friend and colleague was kinda emotional as I look into her eyes. She has spent more than six years in the company, three of which was spent in our account. I could tell, it was really hard to let go.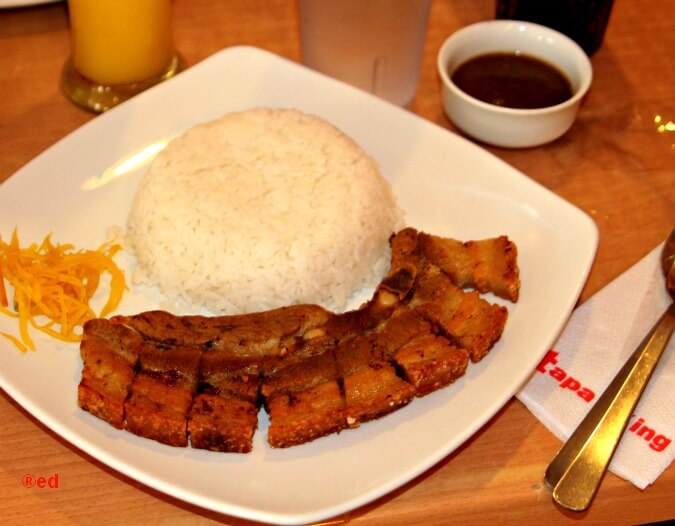 Crispy Liempo, Php 145.00
The farewell bash was held at Tapa King in Jupiter Street, Makati City. Tapa King is one of the best restaurants in the country serving "tapa" or curred beef. Their house special, Tapa King, was a blockbuster when we dinned out. All of them ordered it, so I don't have a choice but to try another dish so this post wont be boring, lol!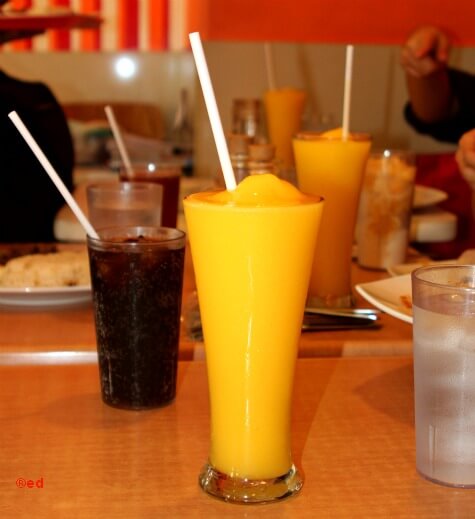 Mango Shake Php 55, Coke Php 28
Cheers! We quaffed in Mango Shake, Coke and Mais con Hielo. I had Mango Shake, much to my anticipation, it was based on mango puree and not with real mango considering that its mango season. Sweet dessert was courtesy of Bobby, this chocolate cake is a must try, moist and chocolate-y rich!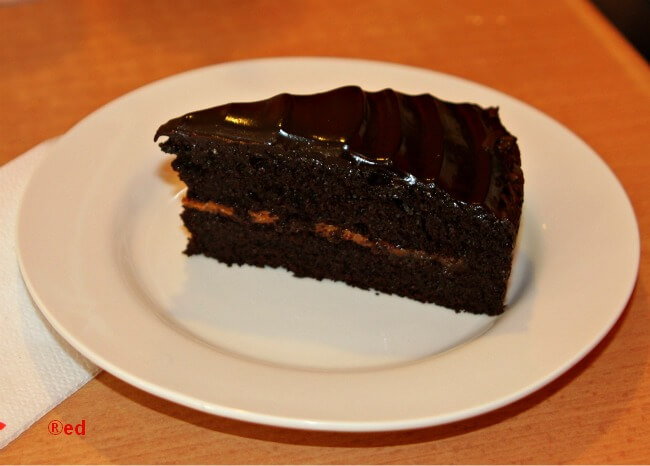 Chocolate Cake, Php 62
Nathness (as we call her), We will definitely miss you! You might had to migrate to another location but we will move there anytime soon. Chatting on ST isn't gonna be the same. I missed the 7-11 breaks with you and Gemma...the shared gossip...the funny stories. You are the kindest and most special colleague I know. You are no pushover. Thank you for your care and for your golden heart.... You're a gorgeous girl!

Shall we have a couple of tequilas one afternoon?