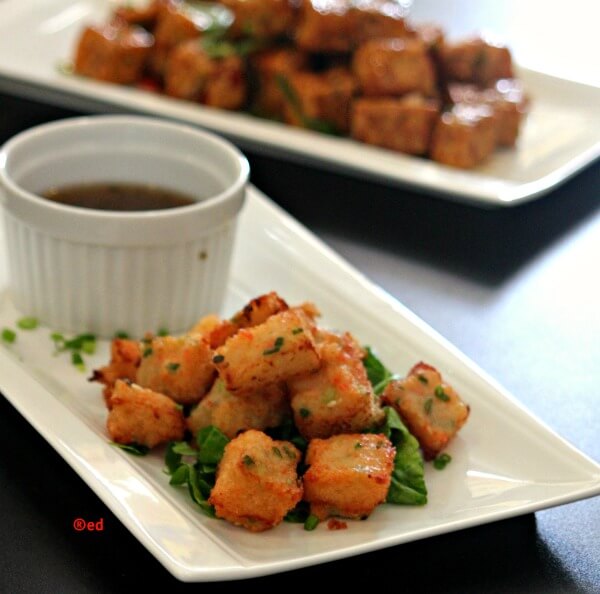 Shrimp Toast
The real deal in blogger's event last Saturday was to introduce Naicha's new concoction: buttery Caramel tea was based in authentic Taiwan oolong tea leaves brewed on that day and healthy Green Apple fruit juice, pureed and ice blended. Both are new to me as I stick to my ultimate favorite matcha green tea but made me realized I missed a lot of flavored teas. Now, I temporarily switch to Caramel tea.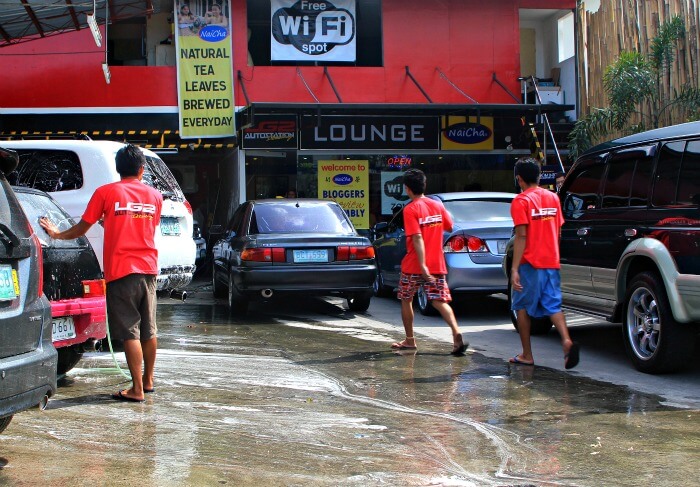 The blogger's assembly was held at Naicha Lounge inside the LG2 Auto Haus Motor Services in Congressional Avenue, Quezon City. Tea lounge inside an automotive shop? why not? A new marketing approach to young people and car owners. Complete with WiFi access and high-definition tv, customers won't be bored waiting for their newly cleaned cars. Nice, isn't it?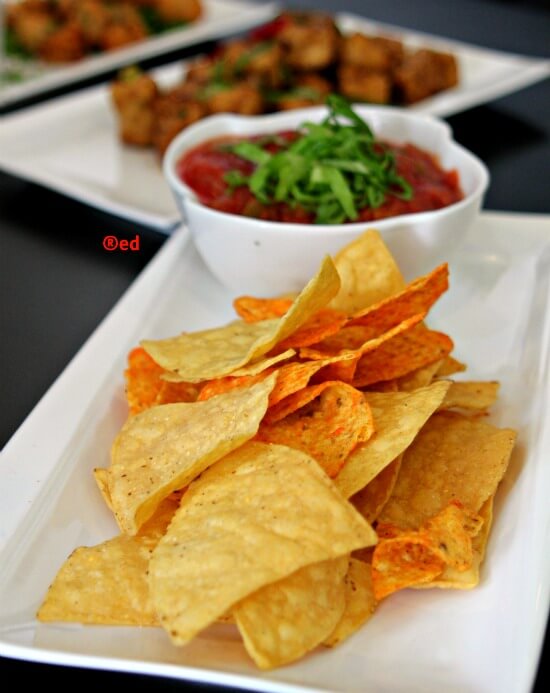 Chips and Meaty dip
For me, the real deal of the event was the upcoming dishes to be served in all of their branches soon. I couldn't think of anything that complements my iced tea than cakes and pastries but NaiCha challenged my taste buds when they served Asian favorites .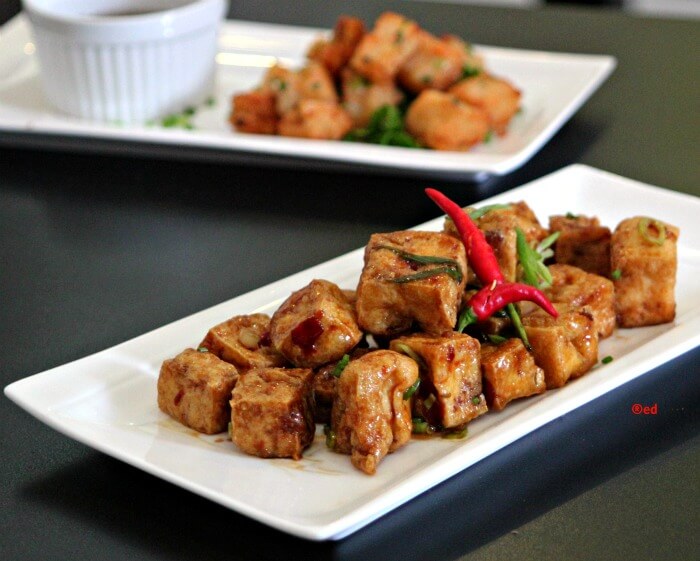 Asian Tofu
To complement the refreshments,
Shrimp Toast lead the parade of delectable dishes, beautifully presented in white rectangle plate with very tasteful dip. Followed by chips and very meaty dip. I forgot the name of the below photo but it was my favorite. Nope, its not pretzels but dried and crispy squid coated in sweet sauce and sprinkled with sesame seeds.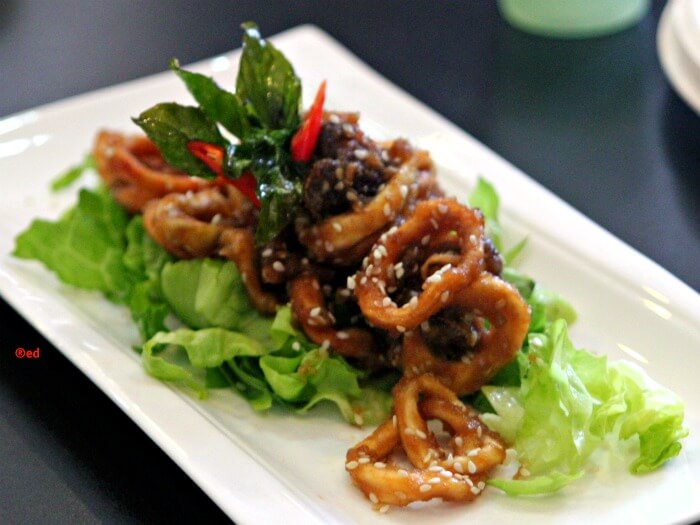 It may not be good in pictures but the
Pork Ribs Steak tasted so tender and flavorful. I wondered what sauce they used so I could imitate that at home and I thought I have an idea. Honestly, I tried it yesterday but I failed. I'm craving for it as I write this but I need to wait until their new menu appears.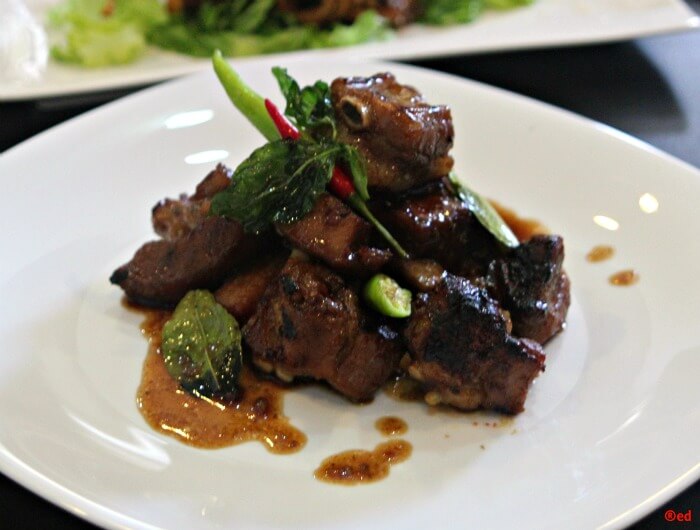 Pork Ribs Steak