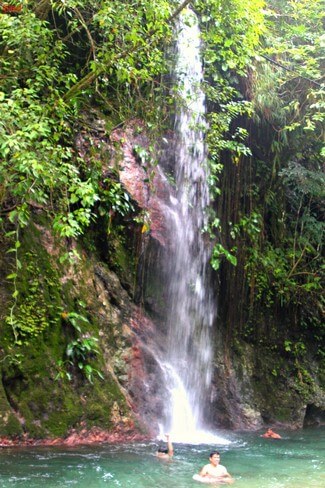 Day 2:
Ditumabo (Mother) Falls
Kaunayan Falls, San Luis, Aurora
According to my DIY Itinerary, I was supposed to visit Ditumabo (Mother) Waterfalls
Because I got limited time, and 2 other "invalid" reasons,
we headed to Kaunayan Falls in San Luis, Aurora province instead.
Kaunayan Waterfalls is the most accessible waterfalls in Central Aurora Province.
From the town proper of Baler,
we hired a tricycle for Php 300.00 back and forth
The falls is located in Brgy. L. Pimentel also in the Municipality of San Luis.
The trip was more than 1 hour.
The dirty road from the National road was rough, bumpy and dusty.
Three entrance fees were collected because we pass through two private properties (Php 10.00) and another Php 10.00 charged per person at the entrance of the falls.
Cottages are available for rent in the area nearby.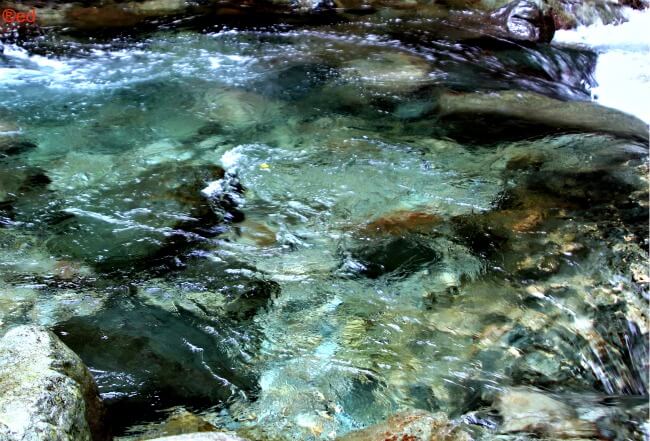 Honestly, I was a little bit disappointed when my DIY plan didn't fall into place.
But when I saw clean, crystal clear waters dropping from the range of Sierra Madre mountain,
My disappointments paved away.
The falls mildly sprays water from a cliff where hanging wild vines and other greenery grows.
Im more of a freshwater type of person rather than of saltwater.
I guess, its because half of my life was spent in saltwater exploration back in Palawan days.
My remaining days will definitely discover freshwater wonders, lol!
It is, actually, a series of waterfalls one after another with own sunken plunge pool.
Cunayan Waterfalls is a seven-tier waterfalls and could be navigated.
Trekking and hiking could be arranged through the Municipal Tourism Office.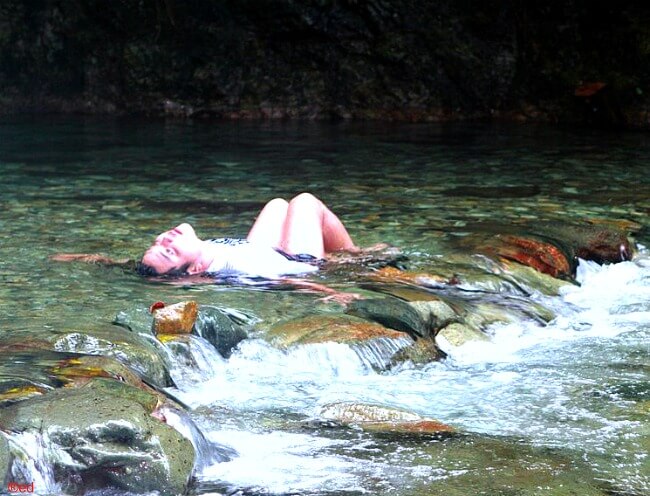 Well, I guess, I have so many reasons to go back in this beautiful province.
Maybe next year, wanna join?