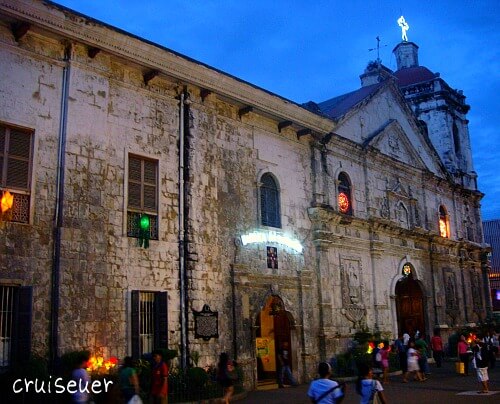 We didn't stay long in Cebu City. What we do with a limited time is to maximize it visiting the City's tourist main attraction: The Santo Nino Church and Convent. The church is said to be one of the oldest churches in the Philippines. The structure islocated right in the heart of downtown Cebu City. On our way to the church I've noticed that its akin to Manila's Quiapo, vendors were lined up on the street but its more organized.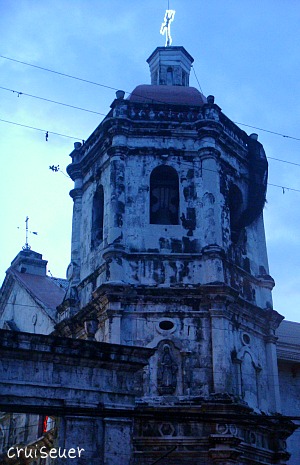 The ancient Bell Tower is old and dingy. Grayish and dusty color shows that it has existed for a very long time. A legacy of towering faith, Cebuanos were known as religious, Christ-centered people. Visiting this religious attaraction was mentally stimulating somehow uplifting. Its towering facade blends Muslim, Romanesque, and neo-classical architectures.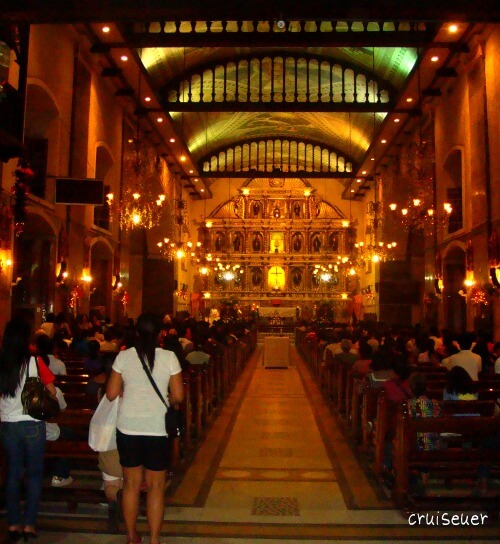 The facade is clean, made of cut coral is decorated with niches in which images of saints are placed. Inside the Sto. Nino Basilica Church is a small museum holding artifacts of different kinds of Sto. Nino's and other relics such as donations to the Sto. Nino, Sto. Nino idols, old money (from different currencies around the world), church stuff, etc.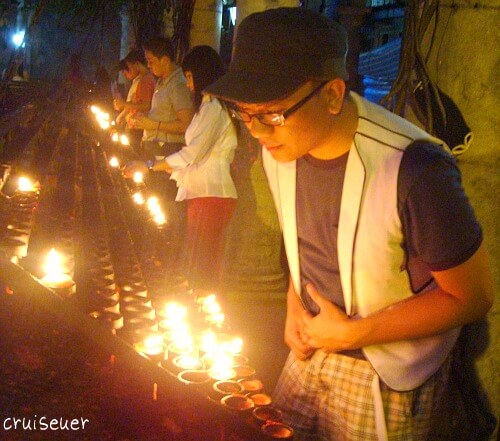 A line at the Sto. Nino Basilica Church caught my attention. It was leading to the patron saint Sto. Nino. Falling in line gives you a chance to see the miraculous Sto. Nino to touch him or to pray to him. Candles are not allowed inside the church, however, devotees may light a candle ,drop their wishes and say their prayers in a corner around the pagoda.