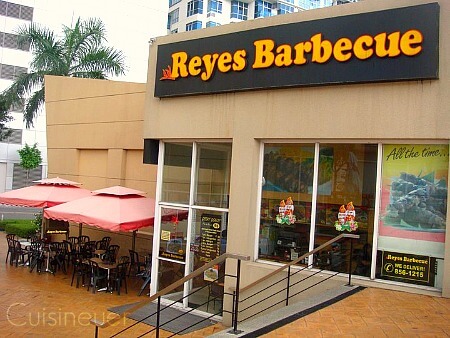 The blogger event/Amity's birthday celebration started at 2 pm held at Reyes Barbecue branch in Bonifacio Stopover, Bonifacio Global City. Upon entering the venue, she greeted us and introduced to other attendees. We signed up on her glamorous Sex and the City organizer and we proceeded to a small room to introduce ourselves to other bloggers. I was pleased to met all of them specially the Nomnom Club members. I 've just recently signed in to the prestigious Foodie Club and they are very accommodating.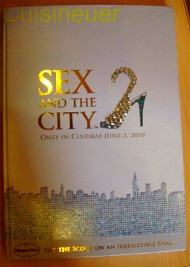 I am a big fan of barbecues and Reyes Barbecue sign board was offering pork, chicken and seafood barbecues using the famous Reyes family heritage and quality meals at affordable prices. We were given Php 200 worth of gift checks each to order whatever we wanted on their menu. I had a hard time choosing .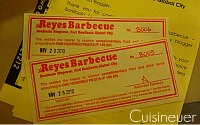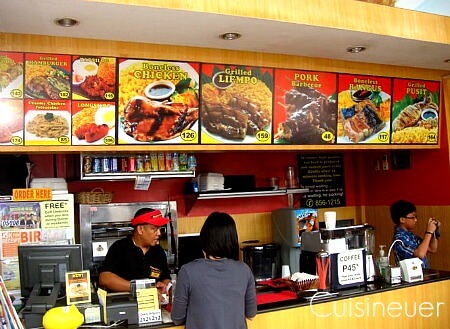 I chose their bestseller; tender-juicy, boneless chicken barbecue with peanut-based BBQ sauce and atchara. ( Php 126.00 )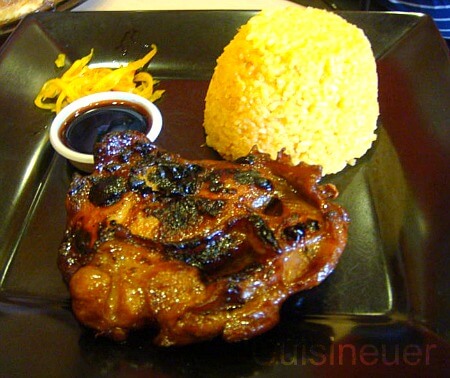 Chicken Ass ( Php 55.00/ 2pcs )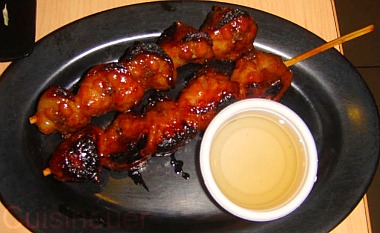 And the foodie of the hour, introducing the Butterscotch Banana. ( Php 30.00 ). I think it would be best if served with ice cream.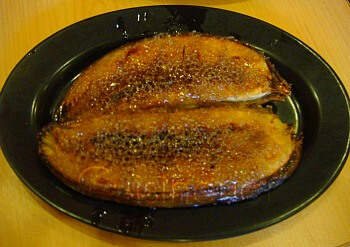 After the great meal , Mr Jonel Uy of Nomnom club talked about the Blogger's Ethics. As a new blogger, I learned a lot from him. I had fun!