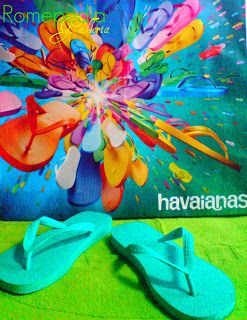 Happy feet again! I am ready to continue my journey with wonderful steps, of course with havaianas on my feet. After my old slippers said "I wanna retire"
(click here if you missed the story)
, I purchased a brand new flip-flops in Bonifacio High Street, where the largest Havaianas store in the country is located. It was difficult to choose from wide variety of flip-flops, they have different colors, patterns, themes, prints and designs. I want my Havs to be used in the house, going to the malls, in walking at the seashore, for gimmicks to parties, even to the office.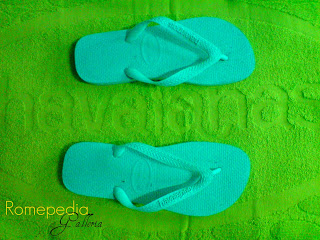 I tried the new arrival metallic havainas but its kinda expensive. I tried different designs that would fit my feet and would deserve the "do-anything-shoe" rule until I came accross this bubblegum colored havs and when I put them on I felt different from the others. The thick rubber concoction perfectly fits the curves of my feet. This is it! Luckily, it came along with free Havaianas Beach Towel. Wasn't it perfect?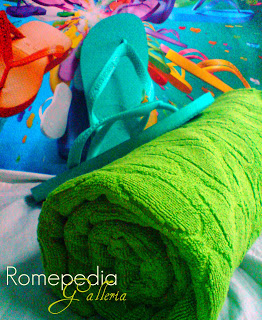 Havaianas referred to as the best rubber sandal in the world. The philosophy behind is comfort and fashion. The addictive nature of these flip-flops is because of the 42 year old secret rubber formula which makes them butter-soft and bouncy.100% rubber concoction makes havaianas ultra comfortable and highly durable.